Blogging after a week, urgent trip to india, Celebrations and Mouring @ the same time. Took my time off and now i m here to my cozy corner. Cauliflower Pepper Stir Fry, a sudden flash of idea to satiate my hunger pangs. The Chunky Florets satiates both your hunger and your taste buds. It Takes very less time to cook also , can be made in a wink.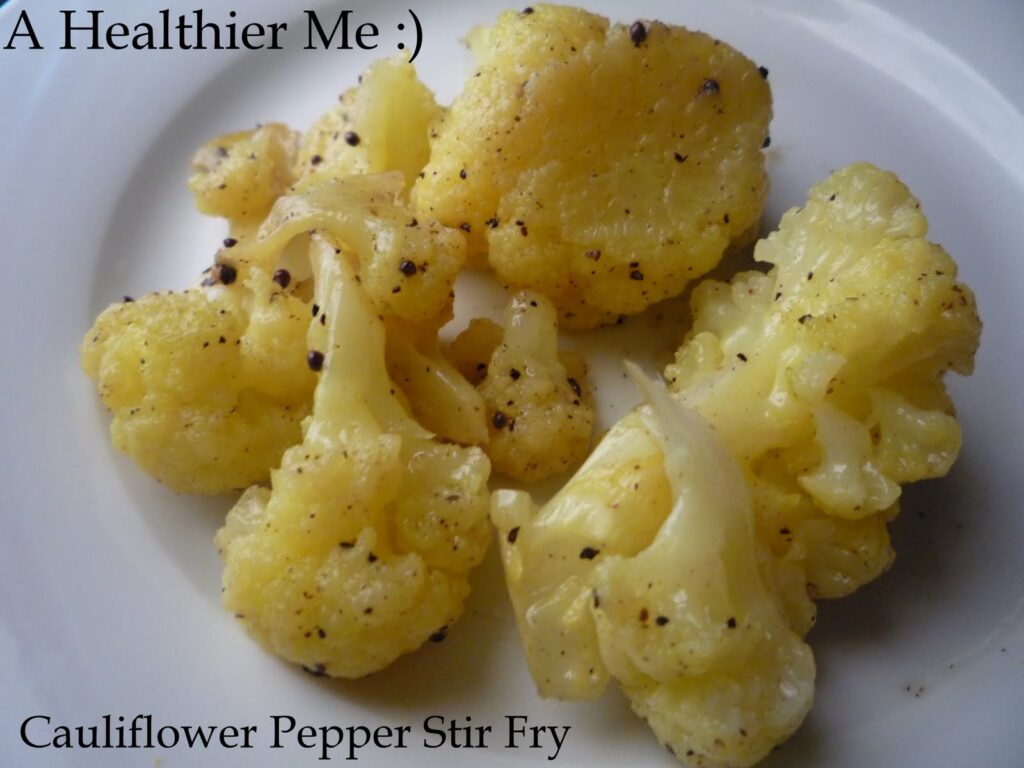 Ingredients
5 to 6 Cauliflower florets
1 tsp pepper
1/2 tsp Canola /any cooking oil
salt to taste
Method
Place the florets in a Microwave Safe Bowl and add enough water for the florets to immerse. Add salt and Microwave High for 8 minutes or until the florets are cooked soft. Let it Cool and Drain the excess water.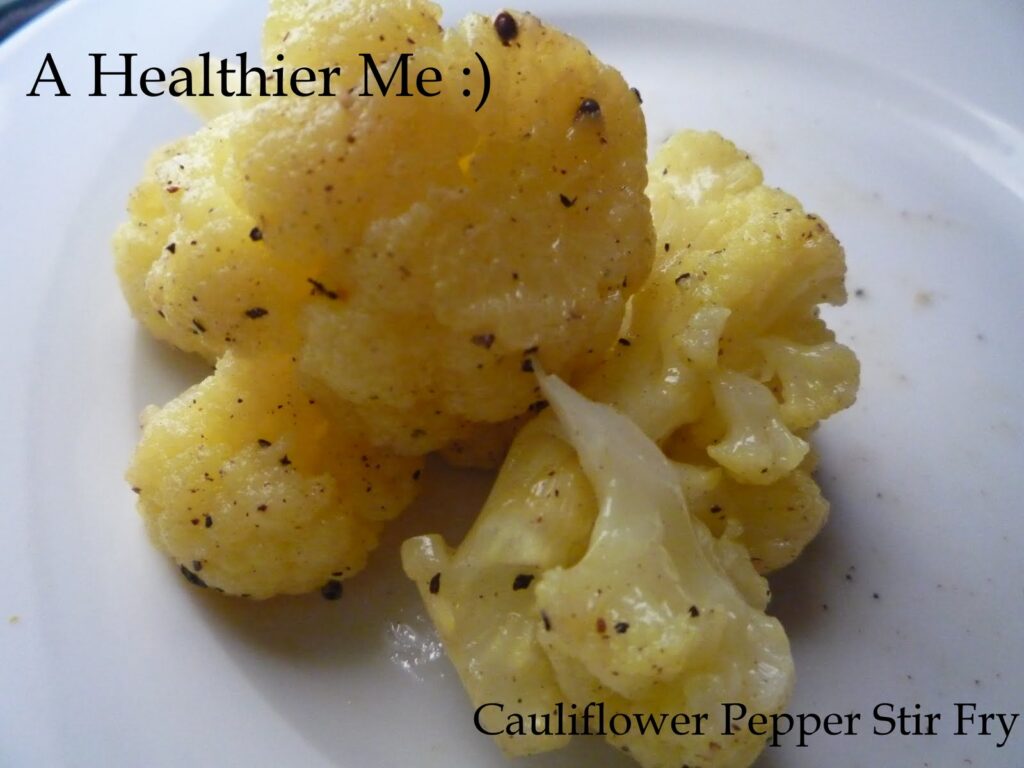 Heat oil in a wok, add the florets and saute for a minute and add Pepper, mix well and saute for a minute. Take it off the flame and serve. No Dips/Garnishing required. Tastes Good.
Reposting for Health Nut Challenge 5 – Cruciferous Veggies Hosted by Yasmeen