For this Edition of Blog Hop Wednesday i m paired with Nirmala's Kitchen. Tried her Coriander Peas Biriyani using Brown Rice. I have made little changes to the recipe. So, Please follow the link for the Original Recipe. The Rice was very Flavorful and we enjoyed it with plain Raita and some Crisps.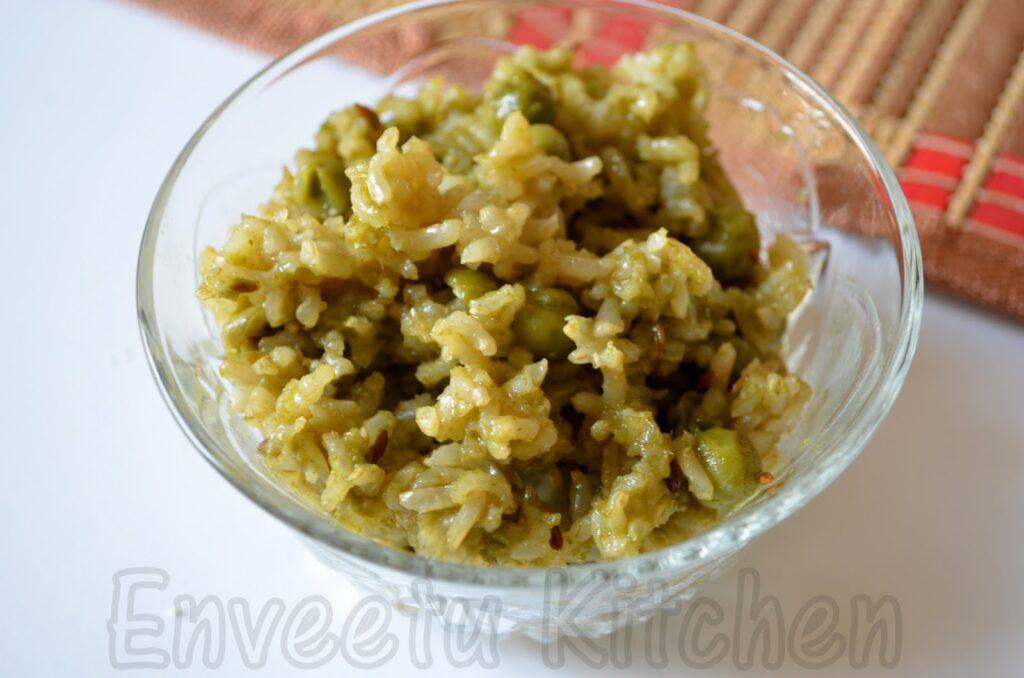 Ingredients
1/2 tsp Kitchen King Masala (optional)
1/4 tsp Cumin/jeera seeds
To Grind
2 Fistful of Fresh Coriander Leaves
1 small Onion, roughly chopped
Method
Soak Brown Rice for 15-20minutes. Drain and Keep ready.

Take all the ingredients under 'To Grind' in a mixer and grind it to a smooth paste with little water.

In a Microwave Safe Bowl, Take Oil and MW High for a minute.

Add Jeera/Cumin seeds to it and Cook @ MW High for another minute. By this time, jeera must change color and aromatic.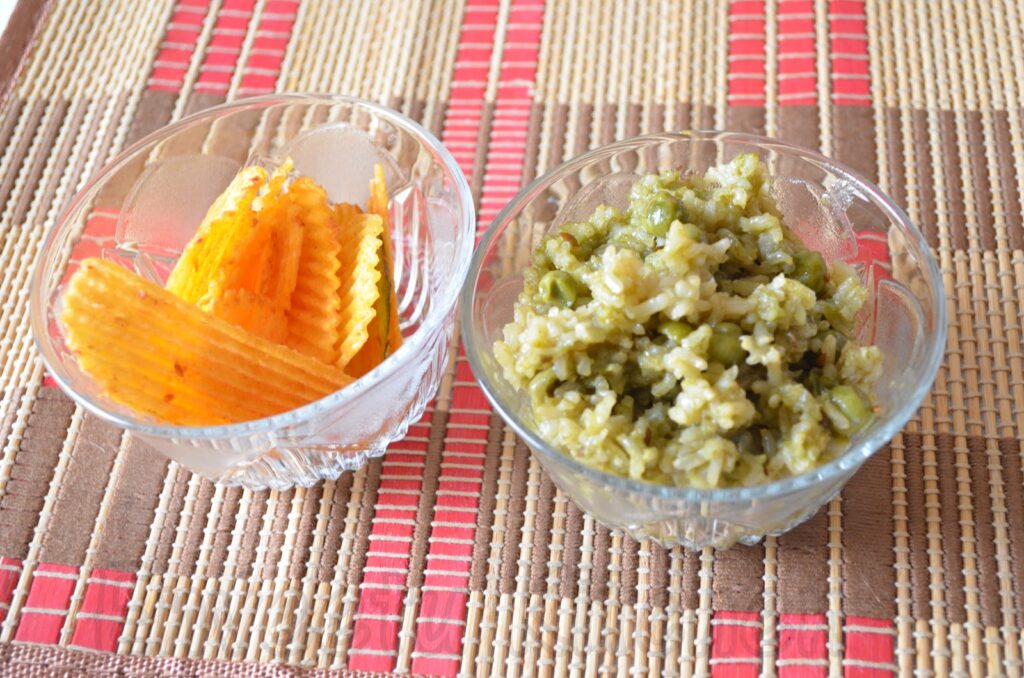 Add the ground paste to this and Stir well. Cook @ Microwave High for 2 minutes. Stirring in-between. Next add the green peas and Cook @ Microwave High for another 1 minute.

Add the drained Brown Rice, 2 cups of water and Salt. Cook @ Microwave High for 23-25 minutes. Stir in between.

Serve Hot with Crisps and Raita.