While sorting out my Recipe Index recently, i noticed that i don't have a basic Chocolate cake recipe in my list. This is the first ever Cake recipe i tried and how come it didn't show in my list?,Strange !!! So, decided to do some justice to My First-Bake recipe and had a Wonderful Reason to post it!!!! We Welcomed our Second Junior on 14th of this month!!!! Yes, we are blessed with another little prince!!! We are doing fine and my elder one is enjoying his lil bro very much!! Thanks for all your wonderful wishes.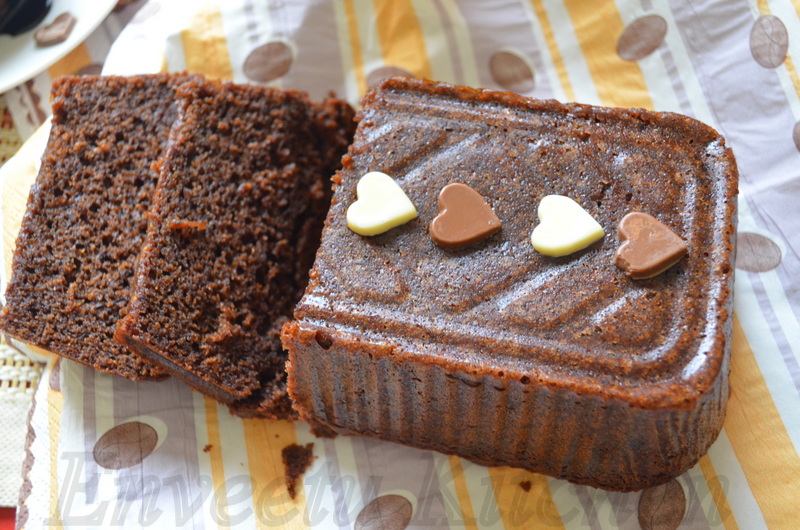 1/2 Cup Whole Wheat Flour
1 tin/400gm sweetened condensed milk
150 gm or 1-1/2 Stick of butter, melted
2 tbsp Instant Coffee Powder
Chocolate hearts to decorate (optional)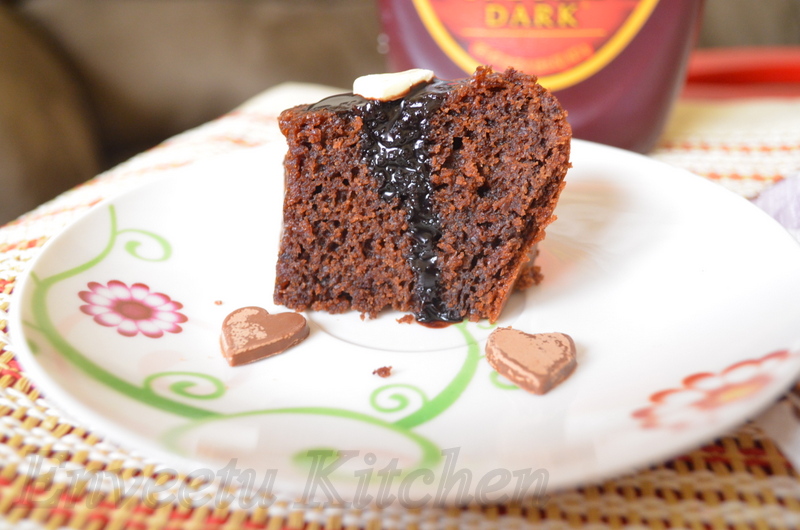 Method
Preheat Oven to 160C and Line a Loaf Pan with Parchment paper. I used two small Rectangle Alu-foil container's.

Mix together Hot Water and Instant coffee Powder, Stir well. Keep Aside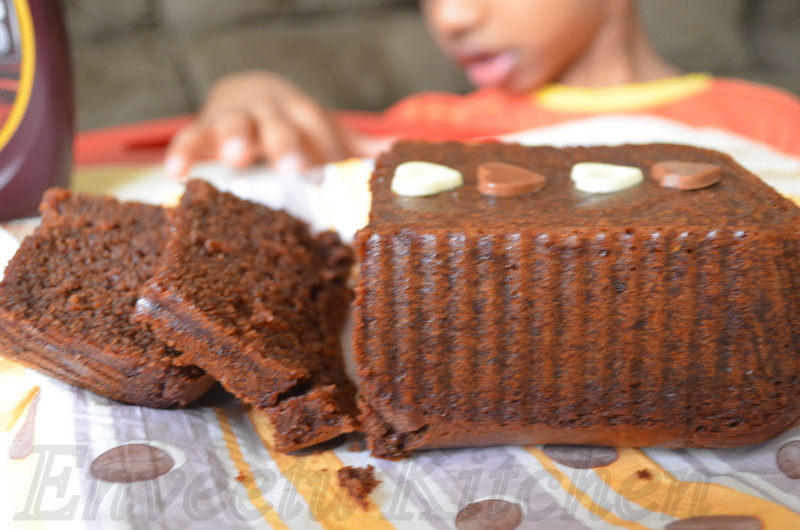 Sift together All Purpose Flour, Whole Wheat Flour, Cocoa Powder, Baking Powder and Baking soda. This is to ensure uniform mixing of all the dry ingredients.

Add Condensed milk, melted butter, Instant Coffee Mix to the flour mixture. Using a Electric Beater or a Whisk beat/stir until well combined.
Pour the batter into the prepared pan and Bake for 45-50 minutes or until a tooth-pick inserted in the center comes out clean.

Let it cool for 10minutes, Take it out of the pan, Cut and serve Warm.
Baking Time Varies from Oven to Oven, so Bake Accordingly

If you don't favour coffee flavor much, then replace it using Vanilla Essence. Instead of 2 tbsp of Instant Coffee, use 1 tsp of Vanilla Essence.