Its longtime since i posted for Indian Cooking Challenge. Though for the last two challenges, i made the dish, i really didn't had time to Click!!!! This Month's Challenge Srivalli gave us two Delicious Roti's to make, Sanjeev Kapoor's Besan Ki Masala Roti and Tarla Dalal's Bajra Aloo Roti. I made Besan Ki Masala Roti, for Last Friday's Lunch, It tasted great, I served with a Saucy Aloo-Baigan(Potato-Brinjal) Gravy.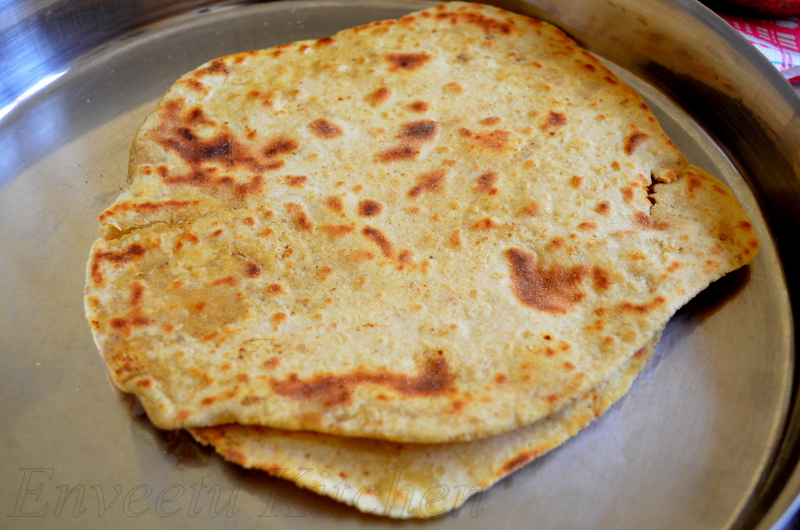 Though a bit heavy on the calorie-side with all those Tablespoons-full of Ghee, it is ok once in a while to indulge, thinking that those calories are divided among those roti's and you get, how much you eat and now that is a bit tricky, isn't!!!! 🙂
Ingredients
1/2 Cup Whole wheat flour
2 tbsp Ghee/Clarified Butter
The Masala
1/2 tsp Dry mango powder/Amchur Powder
1/2 tsp Red chilli powder
1 1/2 Pure ghee/Clarified Butter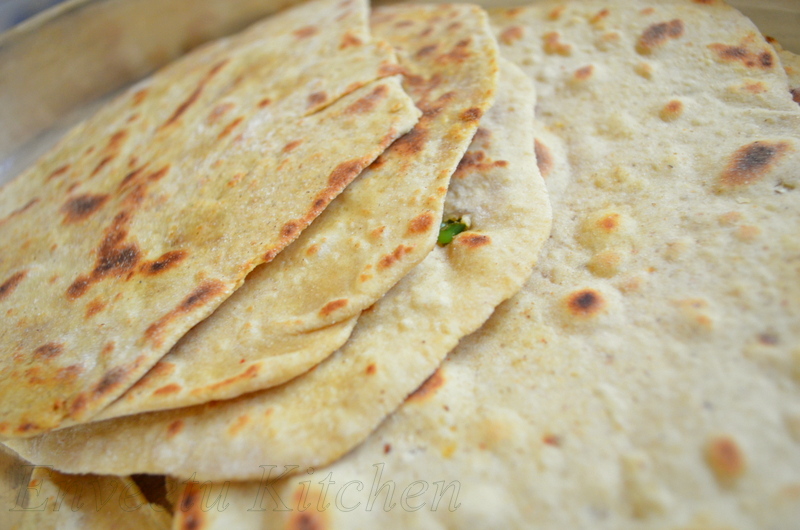 Method
Combine all the ingredients for the masala filling in a small bowl. Divide into eight portions and set aside.

Combine both the flours, salt and ghee in a bowl nd knead into a soft dough using water as required.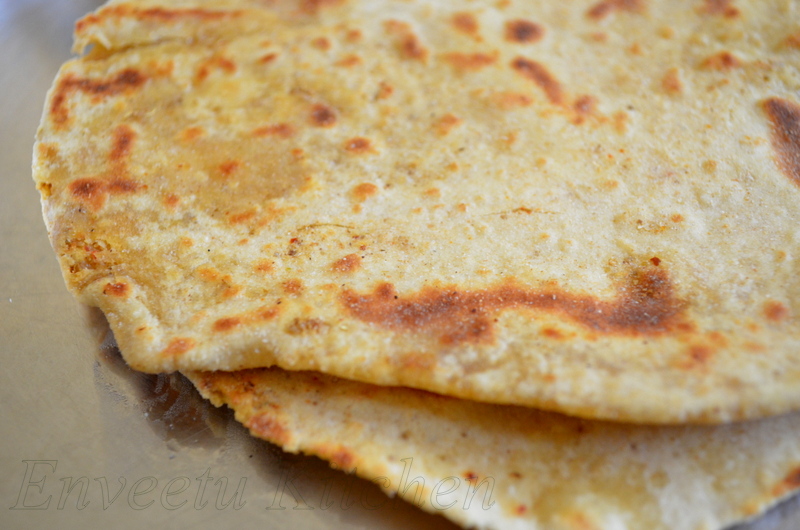 Divide the dough in eight portions and make balls. Roll out each ball into a four inch disc and place one portion of the masala filling on to it. Fold and Roll out again to make a triangular roti. Repeat the same with the remaining portions.

Heat a tawa and fry each roti with a little ghee on both sides till golden brown.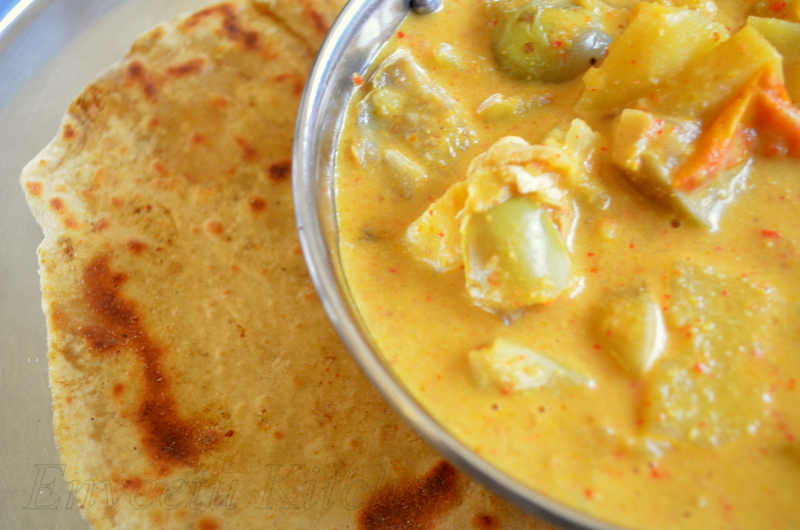 Apply a little ghee and press it gently between your palms.

Serve hot with your favorite Curry.