These days Me and my hubby prefer to have sandwich at-least three days a week. While Kuttu loves a simple butter toast, my hubby prefers a filling sandwich.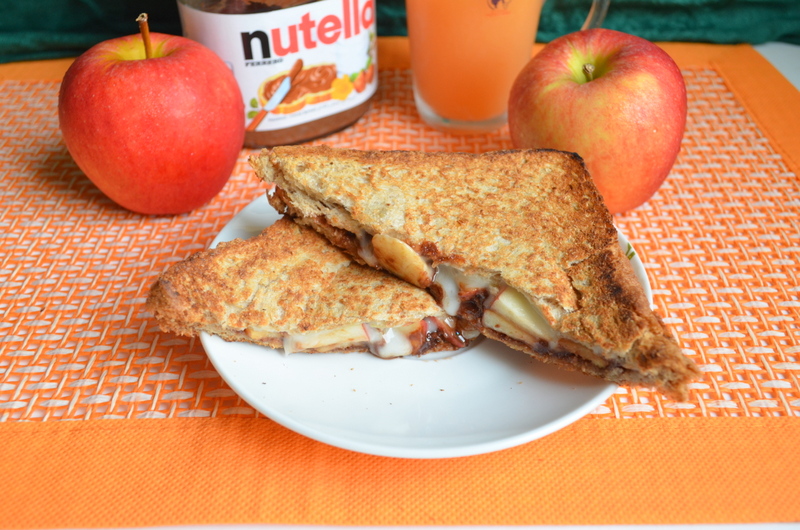 Last week, while shopping I picked up a bag of Granny Smith apples. After making some pie and munching them plain, i tried some in sandwich along with our favorite Nutella and cheddar cheese. It tasted so delicious  the sweetness of nutella and salt of Cheese, combined together with crunchy apples, tasted awesome.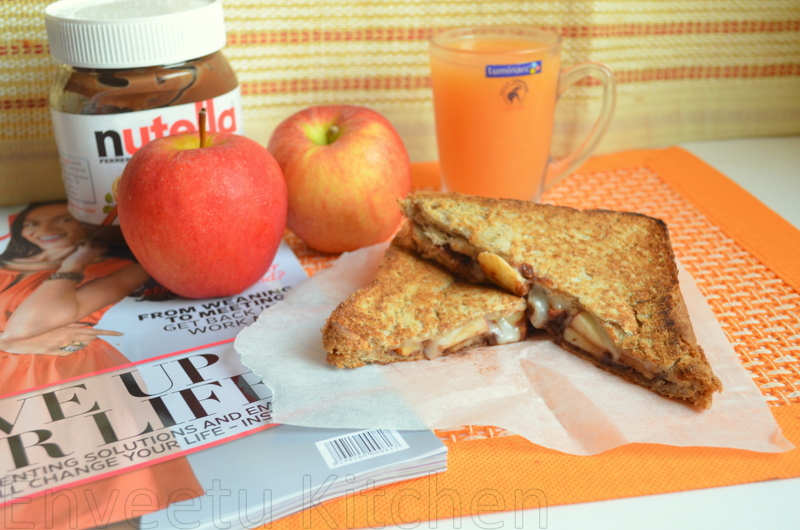 Ingredients  (Makes one sandwich)
2 Slices of Brown Bread (White Bread/Wholemeal Bread)
a tsp of Nutella
A Quarter of an apple, Chopped into thin slices(i used Granny Smith Apples)
A Slice of Cheese (i used low-fat)
a tsp of butter for toasting the bread (optional)
Core an Apple and cut into quarters. Chop a Quarter into thin slices.  Each Sandwich needs just a few pieces of apple.

Slather a tsp of nutella on a Slice of bread, top it up with few apple pieces.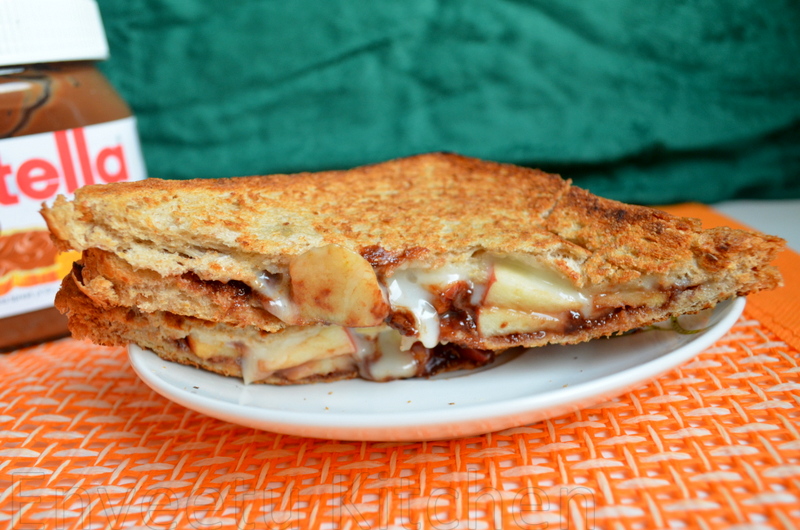 Close it with a Cheese Slice and another slice of bread. 

Heat a Pan, Toast the sandwich crisp on both sides. Cut n Serve.