Being a foodie,i m always interested in collecting recipes. Paper-Cuts, Magazine recipe pages, Recipe books that come along tamizh magazines.Apart from this, Every time i m in Chennai, i buy some Cookbooks. Like this, i have accumulated quite a lot and i rarely try any recipes from that pile.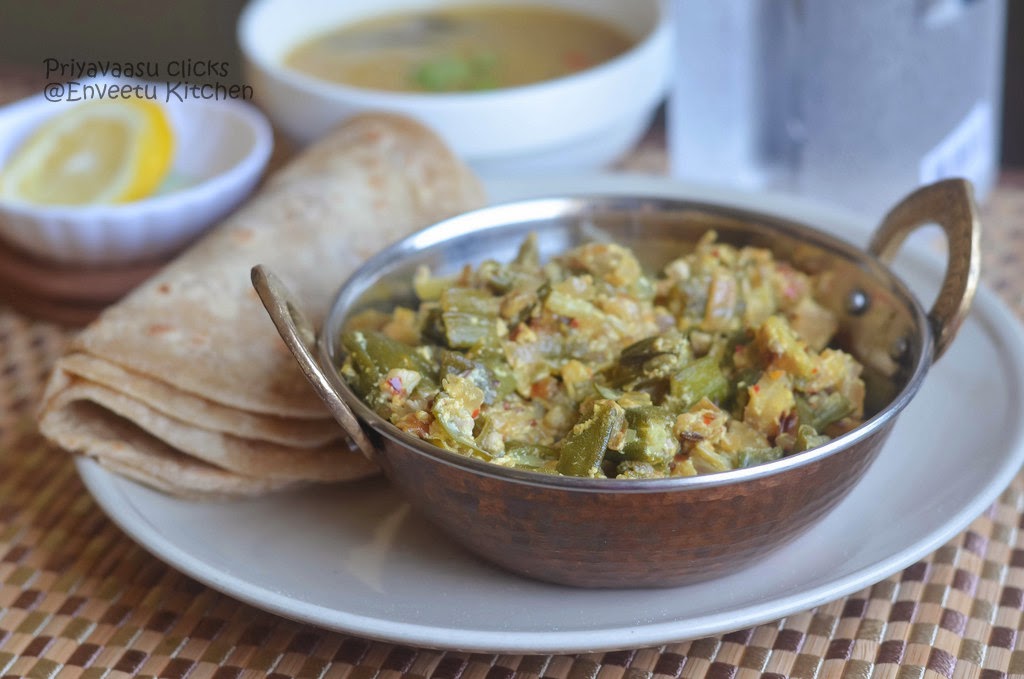 So, When +Srivalli Jetti came with a new Event Cooking from a Cookbook Challenge, i immediately joined the wagon. Atleast i will flip through the pages and bookmark some recipes to try and my people at home will have something new on their dinner table.
CCC, will happen every weekend and if you want to join us, please visit Srivalli's page for further details.
This week, i m cooking from Tarla Dalal's Swadist Subzian. I have made little changes to the recipe to suit our taste buds.
Ingredients
1/2 tsp Red Chili Powder (Not in recipe)
1/2 tsp Coriander Powder (Not in recipe)
3 tsp ginger paste (i used shredded ginger)
1 green chilie, Slited lengthwise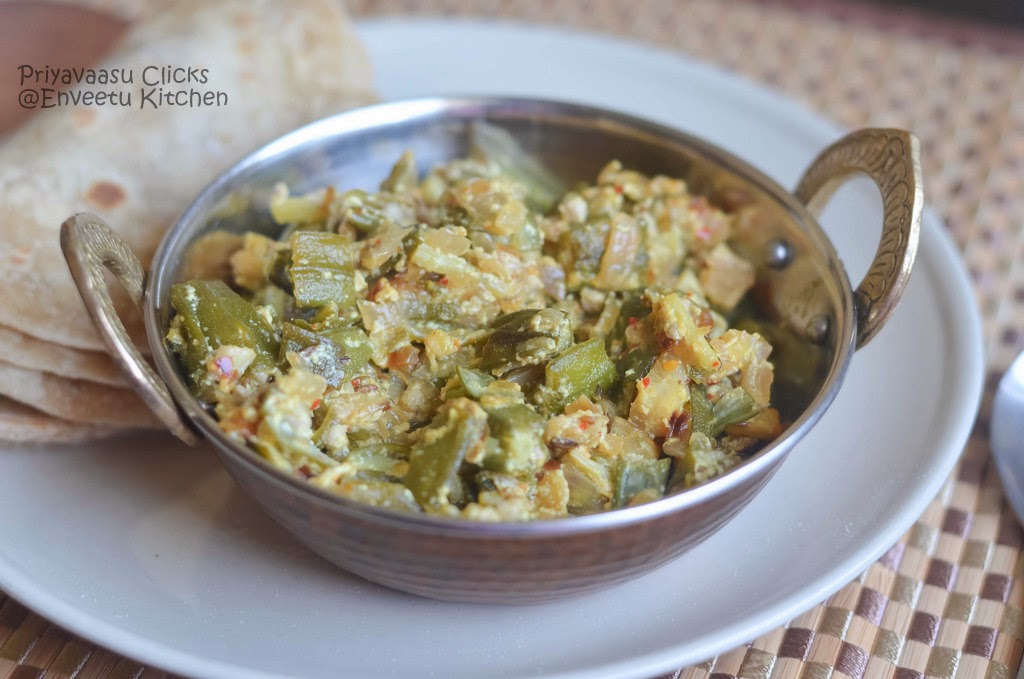 Method
Heat oil in the pan, crackle cumin. Add Chopped onions, turmeric powder, ginger and green chilies. Cook until onions turn translucent.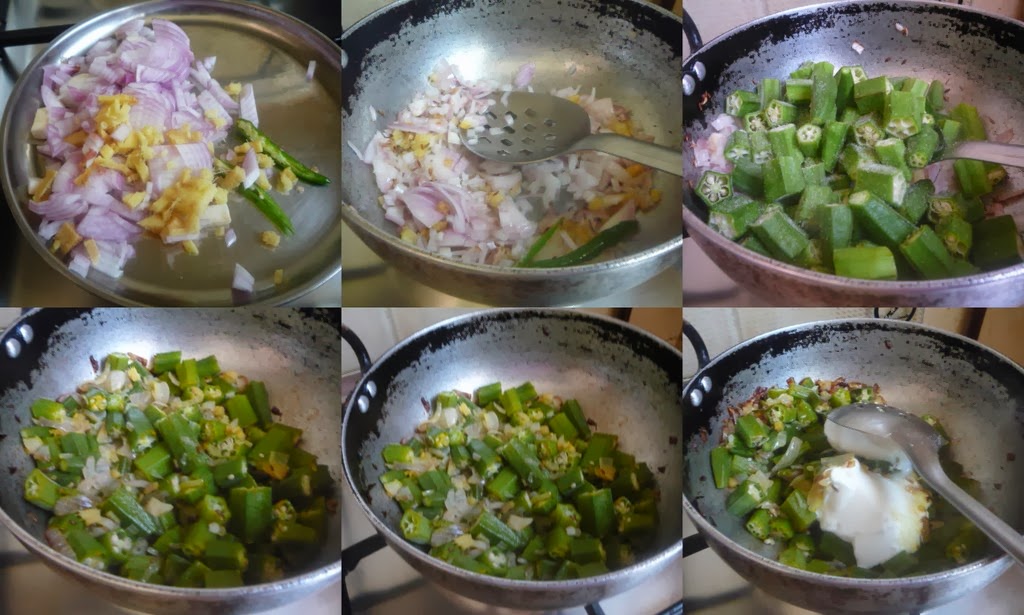 Add Bhindi, salt, red chili powder, coriander powder. Cover and cook over a medium flame until the bhindi is tender.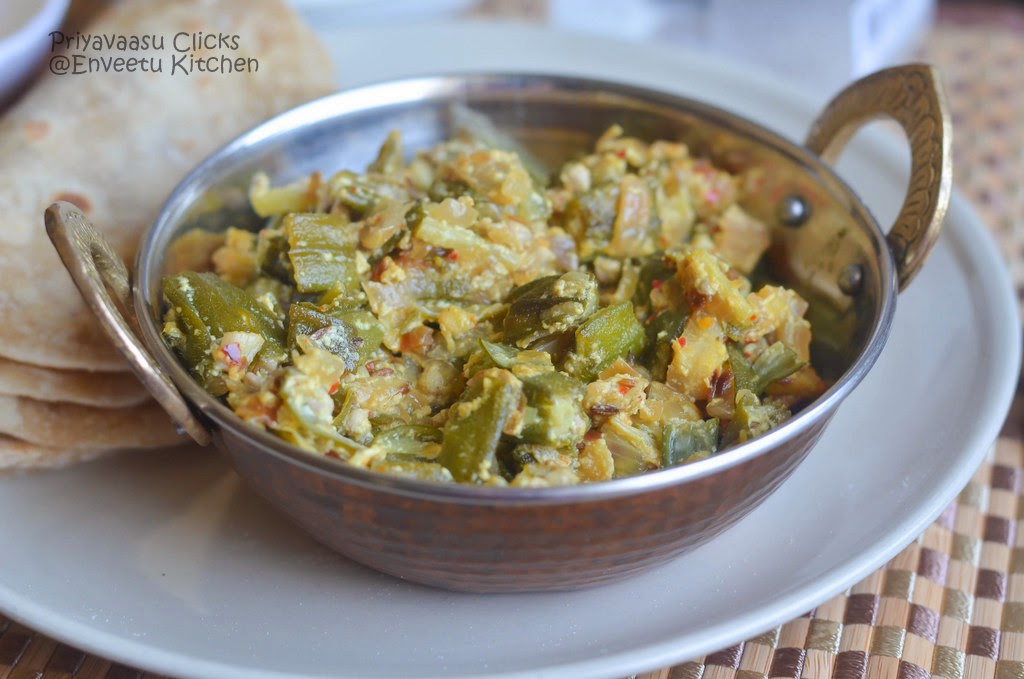 Remove the lid, Add Whisked curd and cook in open until the curds dry out. Serve Hot with Roti's.