Vella Puttu/Steamed Rice flour, sweetened using Jaggery. A Traditional Neivedhiyam/Offering done during Navrathri Friday. All these years, i have made only Sundals, Kheer/Payasam or other sweets these days. But this year, i learned how to make this from Amma and planned it for this friday. It is a quick and easy to make recipe. Usually, they use home pounded Rice flour for this. But i have used Store-bought Rice Flour.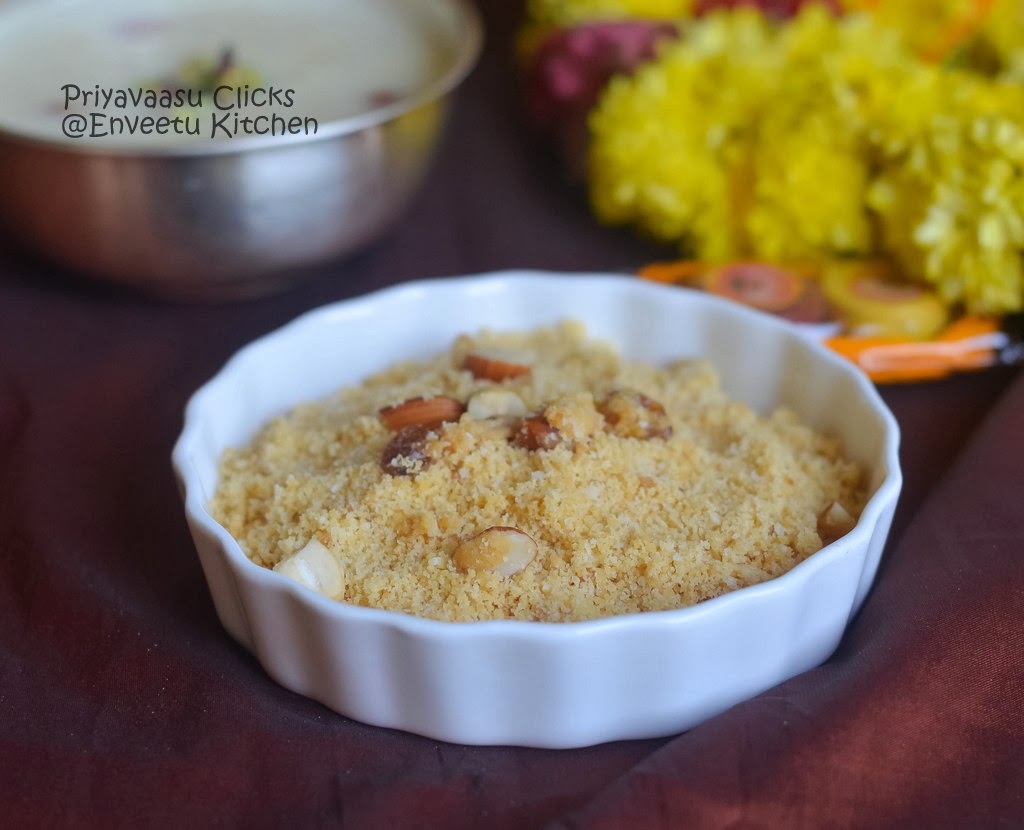 Ingredients
2 tbsp Freshly grated Coconut
2-3 pods of cardamom crushed
3 nos each Almonds and Cashews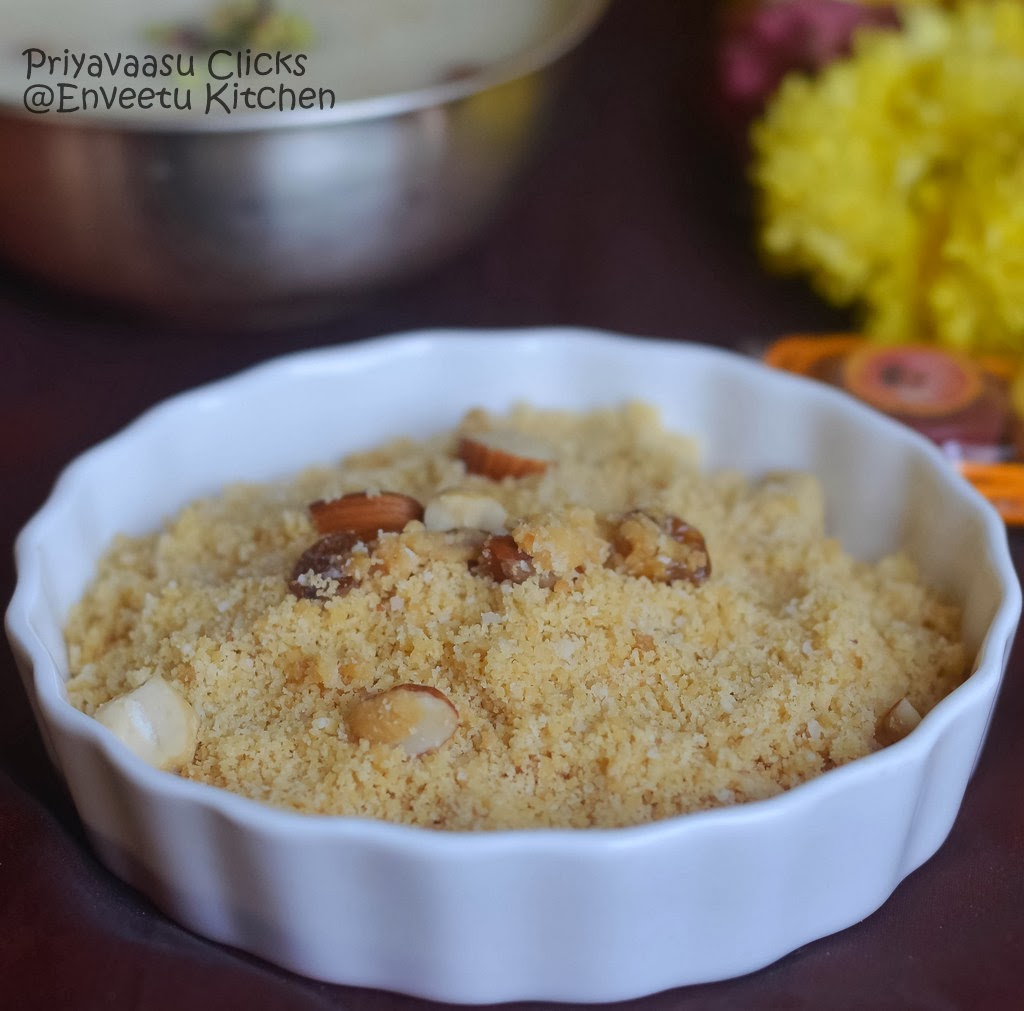 Method
Dry roast the Rice flour in a pan to just make it hot. This will take just 2 minutes. We don't want the rice flour to change color.

Take the warm rice flour and spread it on a plate. Mix the salt in 2 tbsp of water, sprinkle little salt-water on the flour and mix well with your hands. The Water mixed flour should hold if you hold it tightly, and collapse if you break it.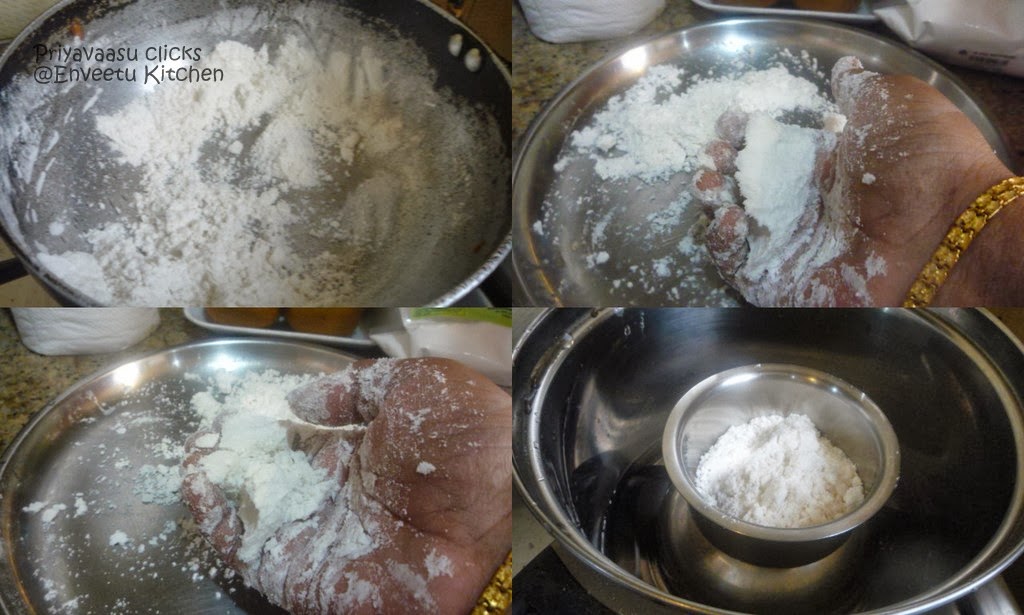 Take the Salt mixed flour in a bowl/steamer plate and steam cook it for 5-8 minutes. I used my Idly Steamer.

After the given time, take it out of the steamer, spread it on a flat plate. Heat Jaggery with 2 tbsp of water and prepare a syrup of single-string consistency.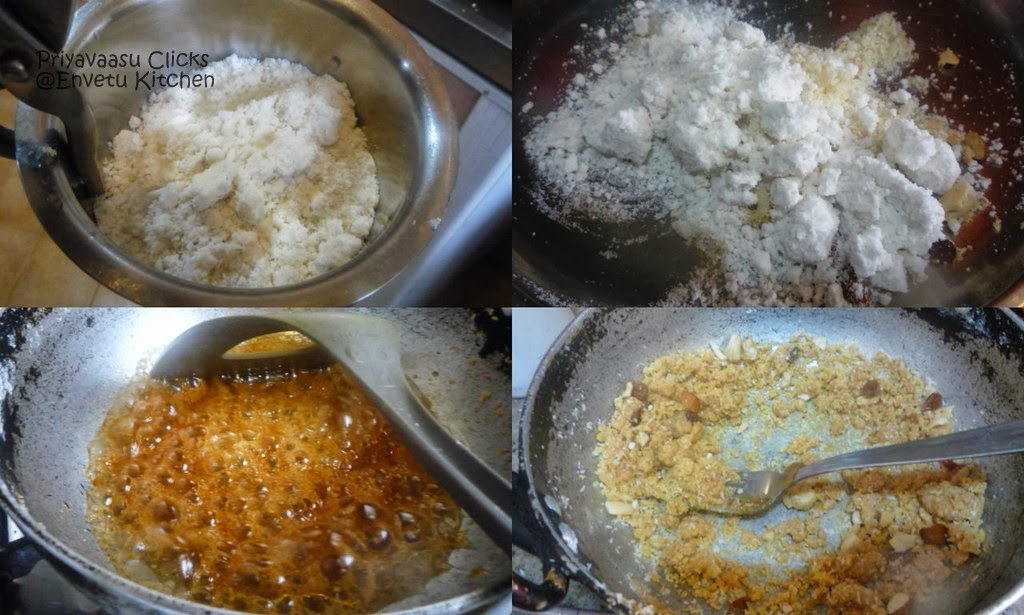 Pour this Jaggery syrup on the steamed rice flour and mix well. Add grated coconut, cardamom and roasted nuts and raisins . Mix well and Serve.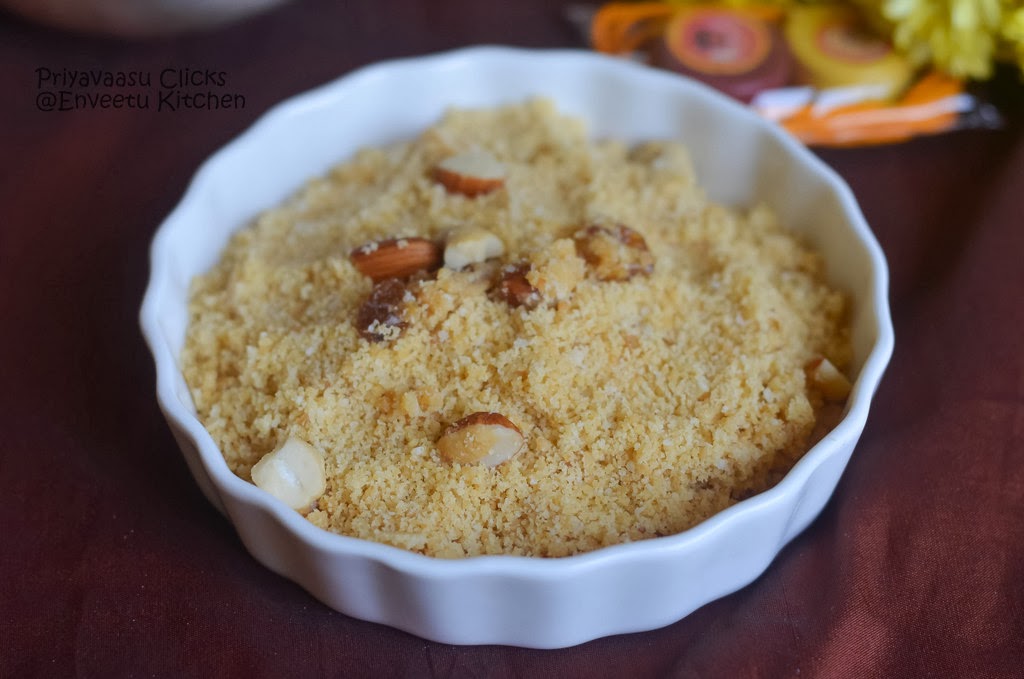 Notes
There is a chance of the Jaggery syrup getting into ball-like consistency, in that case, the puttu might become little clumpy. Do not Worry, let the puttu rest for sometime, then take it in a mixer and pulse it 2-3 times and transfer it to a flat plate, the puttu will separate and become powdery.