Recently i bought a small pack of wholemeal spelt flour while shopping in spinney's. I don't go to spinney's often, a supermarket here, where i normally get my baking essentials. It is usually once in 2 months, that too after kajoling my elder one, coz he hates to come shopping with me and i cannot leave him and go and definitely no shopping for my stuff on weekends, there are too many and's to this!!! So, i grab whatever i see during my short shopping visit!!!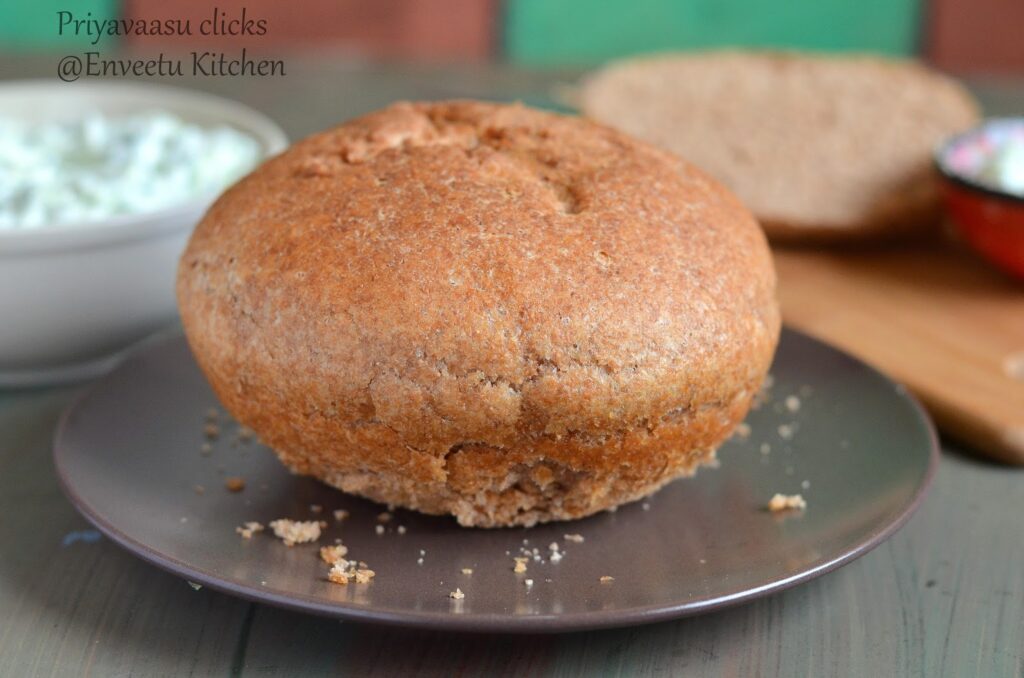 This recipe was behind the cover of the bread flour. The bread came out super good. Me and Lo enjoyed for our Mid-morning snack along with Turkish Cacik dip.
Ingredients
1 & 3/4 Cups or 250 grams Spelt flour
I used my food processor to knead the dough. you can knead it by hand too. Take flour, salt, yeast and honey into the processor bowl. Pulse it twice to get the ingredients mixed.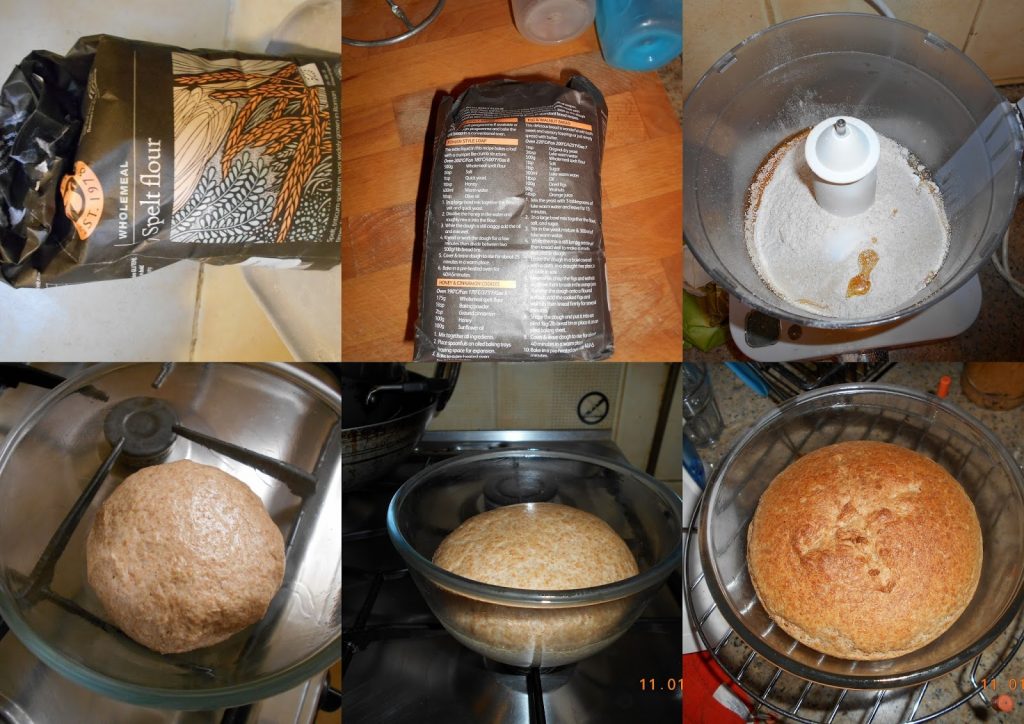 Now add olive oil to the flour mix and pulse again. Next slowly add warm water and start kneading the dough. Knead it for 4-5 minutes in medium speed to get a smooth, soft, dough.

The dough will be a bit sticky but doesn't stick to the bowl or to your hands. Keep a baking pan ready greased with oil. I used my pyrex bowl. Shape the dough into a ball and let it sit in the bowl for about 45 minutes or until it doubles in size.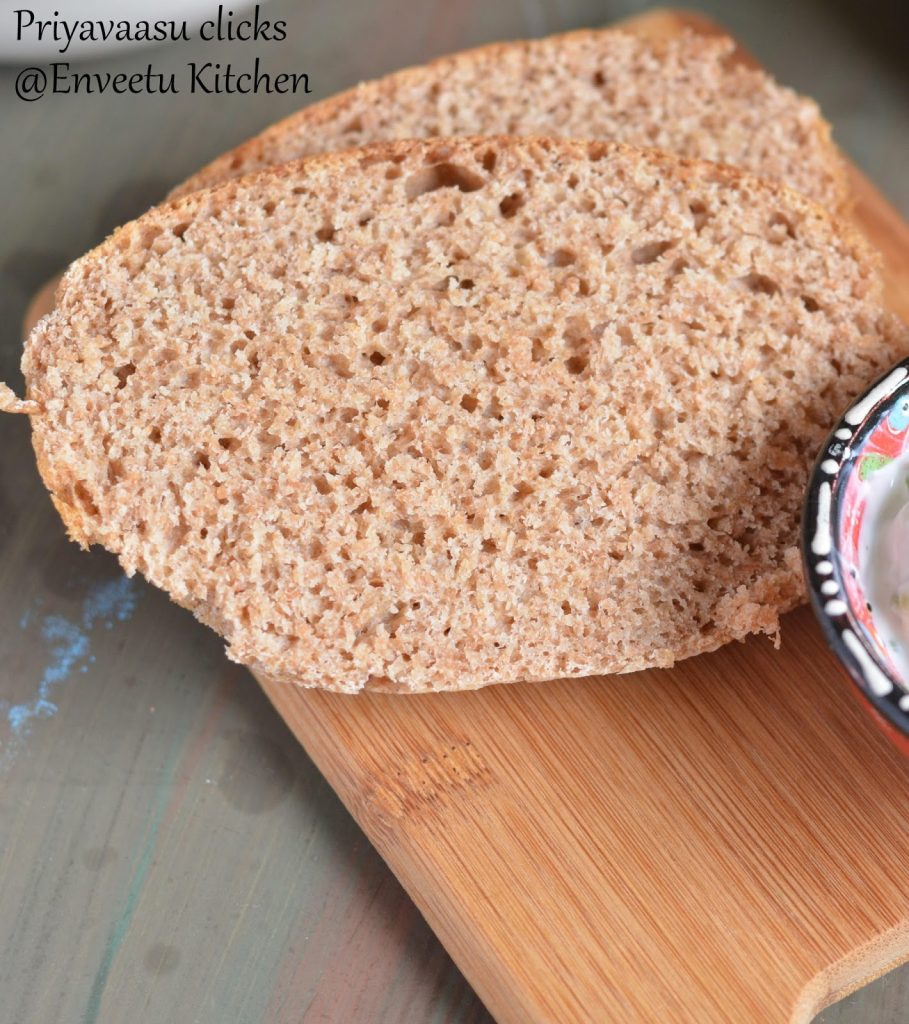 Preheat the oven to 180C.

Once the bread is ready, score the top of the bread using a sharp knife, brush the top with oil and bake the bread for about 25-28 minutes or until the top is well browned.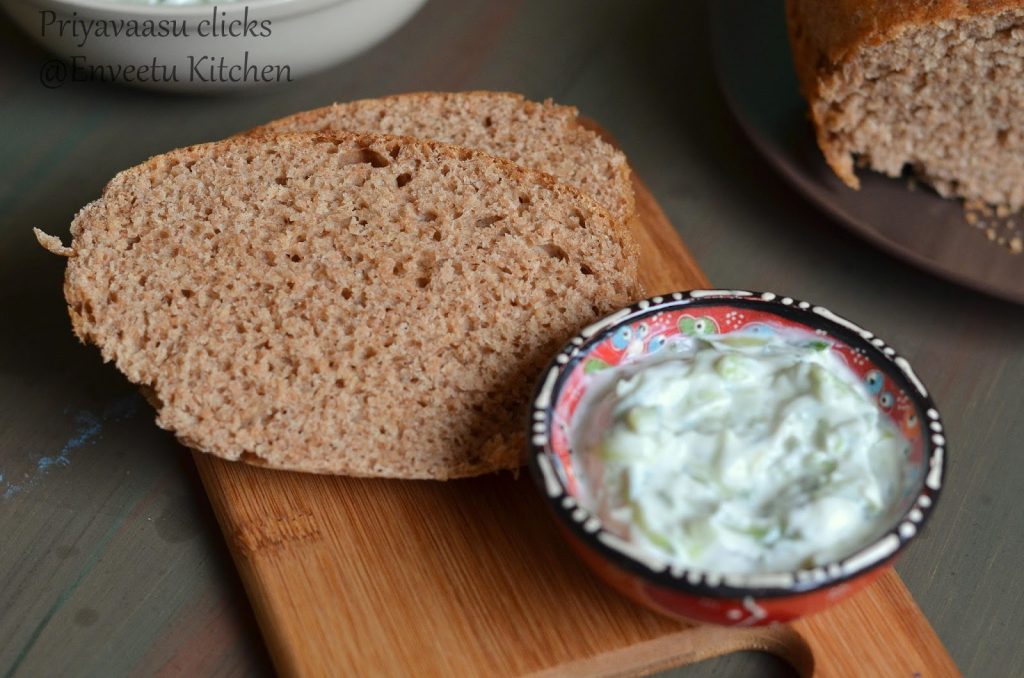 Let the bread rest in the bowl for 2 minutes, then unmould it on a wire rack and let it cool completely. Once cool, cut it into slices and serve along with a dip.