Fruit smoothies are my family favorite, easy to make and better than the bottled drinks available ready in the market. Now, being at Chennai, i m relishing the available mango varieties in the market. Bala loves mangoes, not only mangoes, he likes fresh bright colored fruits. Today's smoothie was made to satiate his sudden hunger pang, or the Holiday Hunger pang!! I had half a melon at hand, thought of blending both together and it tasted delicious, with the natural sweetness of the both the fruits.
1 Fresh juicy Mango (i used Bangapalle vareity)
Flesh of 1/2 Musk melon/cantaloupe
Cut the mango, remove the flesh part alone. Don't forget to lick clean the seed. 😉

Remove the seeds of the melon, cut the flesh alone.

Makes rough cubes of the fruits and take it in a blender. Blend smooth.

Add milk and blend again. Serve immediately.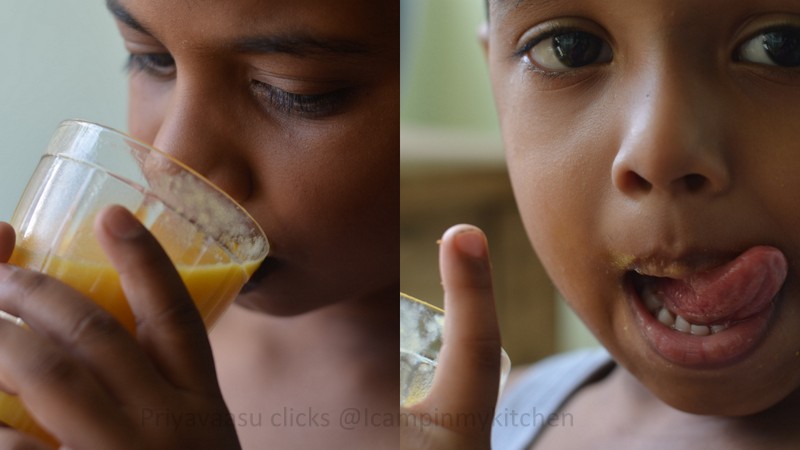 Notes
Try not to add sugar, but if it is bland to your taste-buds, then add a little to suit your taste.