Kosambari, a simple indian salad, made with moong-dal, spiced up with green chilies and coconut. To make it more colorful we can add carrots, raw mango, etc.
I had this pack of tricolor quinoa, its been long since i cooked quinoa. I read something disturbing about it sometimes back, and stopped buying it. When some of my blogger buddies wanted to experiment with quinoa, i sent them some, that is when, i too got tempted and bought a small pack.
I have used quinoa and moong dal here, to make this salad more filling and colorful.
Again, this salad doesn't have any fancy spice, just green green chilies and ginger. This can be served as part of a meal or can be just your meal. I would love to have it anytime as a meal by itself, may be some fresh fruit juice or smoothie to compliment it.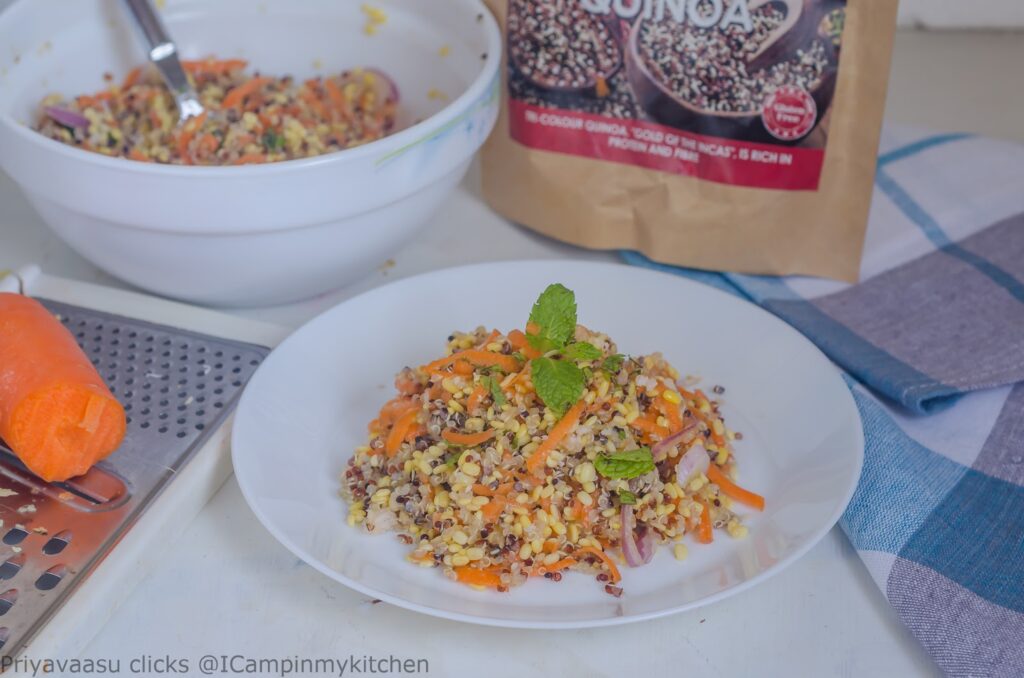 Ingredients (serves 3)
1/4 cup tricolor quinoa, when cooked yields 1 cup
1 green chili, chopped fine
2 tbsp freshly grated ginger
1/4 cup freshly grated coconut
2 tbsp mint leaves, finely chopped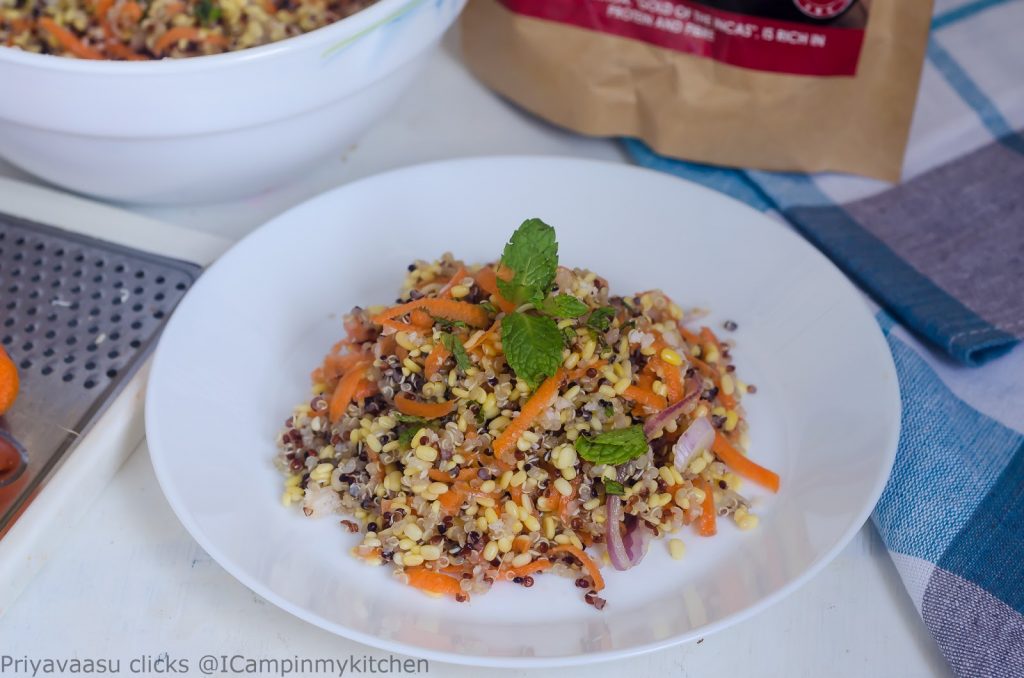 Method
Wash and rinse quinoa in water. Let it sit for 10 minutes aside. I cooked the quinoa in Microwave, it can also be cooked on stove-top. Take the rinsed quinoa in a microwave safe bowl, add 3/4 cup of water, Microwave @ high for 10 minutes, stir it once in between.

Take it out, there won't be any excess water, if there is any, drain and set aside until use. 1/4 cup quinoa, when cooked yielded 1 cup of quinoa.

Wash and soak moong dal, in water for 20 minutes. After the said time, drain the moong dal completely. I left it to drain in the colander for 10 minutes.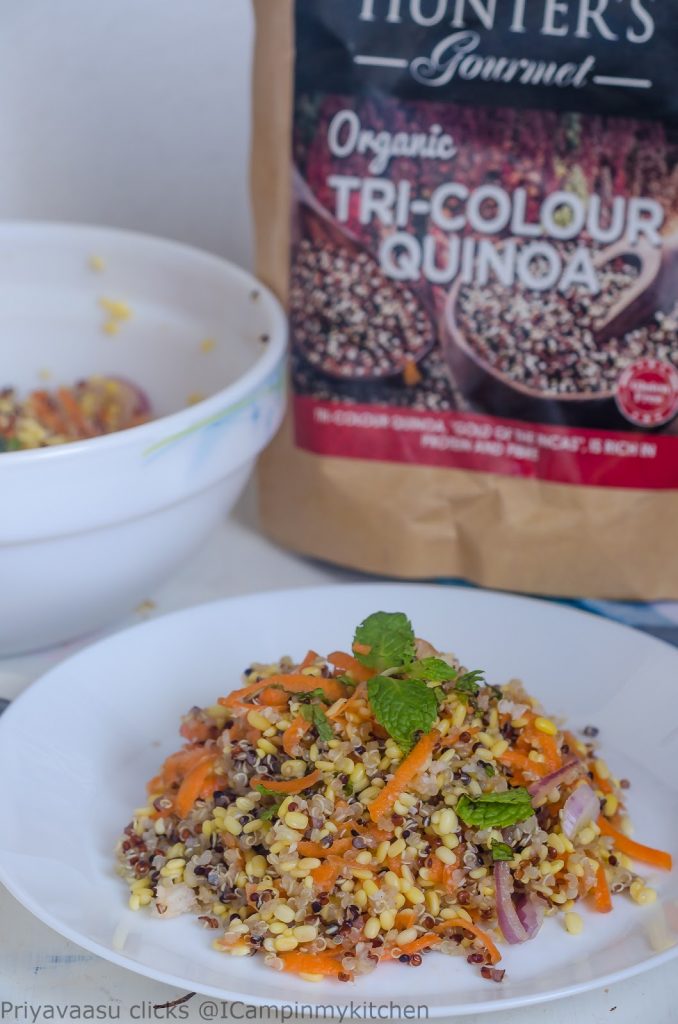 Now take cooked quinoa and moong dal in a large bowl, add shredded carrot, shredded ginger, chopped green chili, grated coconut and mint leaves, mix well. Add salt and mix again.

Let it sit for 5 minutes for the flavors to mingle, Serve with some mint leaves garnished.