I was in a dilemma on to what to make for the final post of week 1: kids delight theme. There is a saying "Too many cooks spoil the broth ", likewise too many choices too spoil everything.
I had around 4 dishes to select from with everything ready, but i settled for this simple yet colorful sherbet.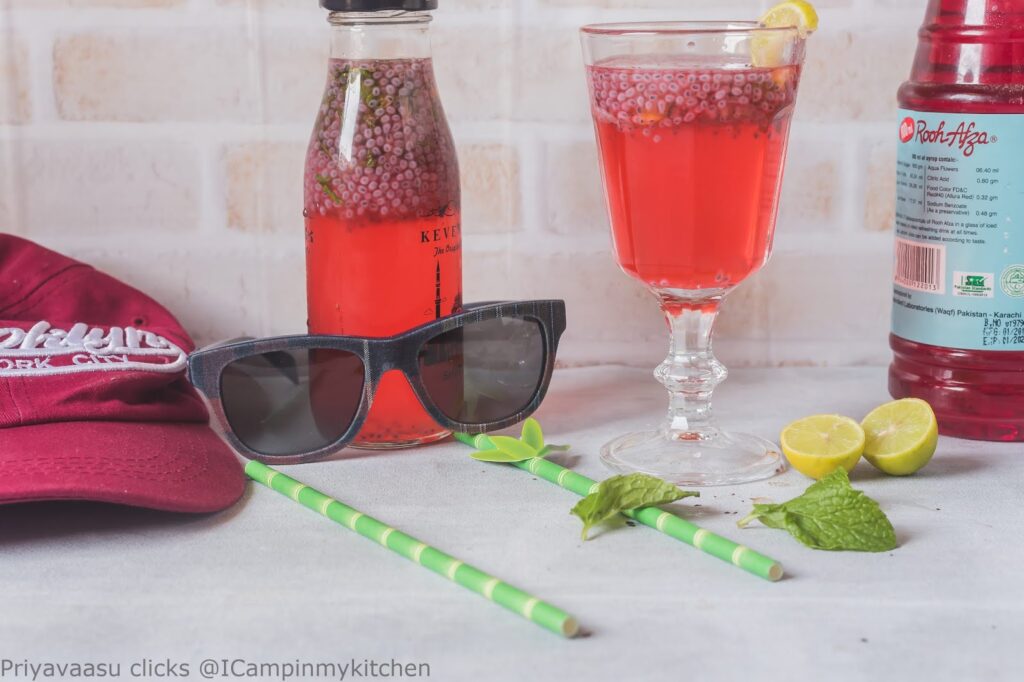 We tasted this in a friend's birthday party and my lil one loved the striking red color of the drink.
When I made this today, he was so thrilled and he remembered the party immediately.
Check the video on how to make Roohafza lemonade
We loved the drink as it was mild and the flavor of roohafza wasn't too over powering.
A best party drink especially with kids. Do try and let me know how you enjoyed it.
2.5 cups of water (chilled water)
3-4 tbsp sugar (or to taste)
Juice of lemon or two, depending on how tangy you would like your drink
In a bowl take the subza seeds add 1/4 cup of water and let it sit for 10 minutes for it to bloom well.

In a pitcher, add roohafza syrup, chilled water, bloomed subza seeds, sugar and lemon juice. Mix well to combine.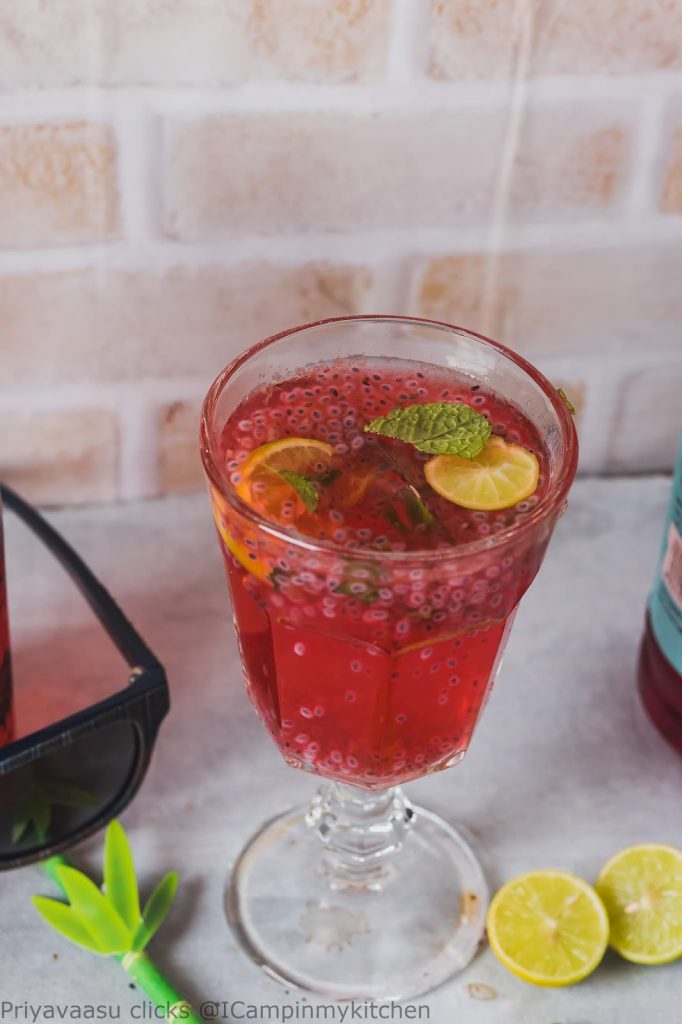 The subza will be clumped together so this mixing will help it to separate and also for the sugar to dissolve.

Add mint leaves to the sherbet, serve immediately garnished with lemon wedges or refrigerate it until served.