I can hear "urghh" while someone read that title – upma! I know it is one of the least favored dish by many. But believe me when i say, i know quite a few you can eat upma anyway, anytime! Upma is a simple sooji savory pudding, tempered with spices. The modern upma is made with lot of veggies, to make it more colorful. I once remember watching, a wedding caterer cook upma for quick dinner, they used so much dalda/shortening, to get that nice, gritty, fluffy upma.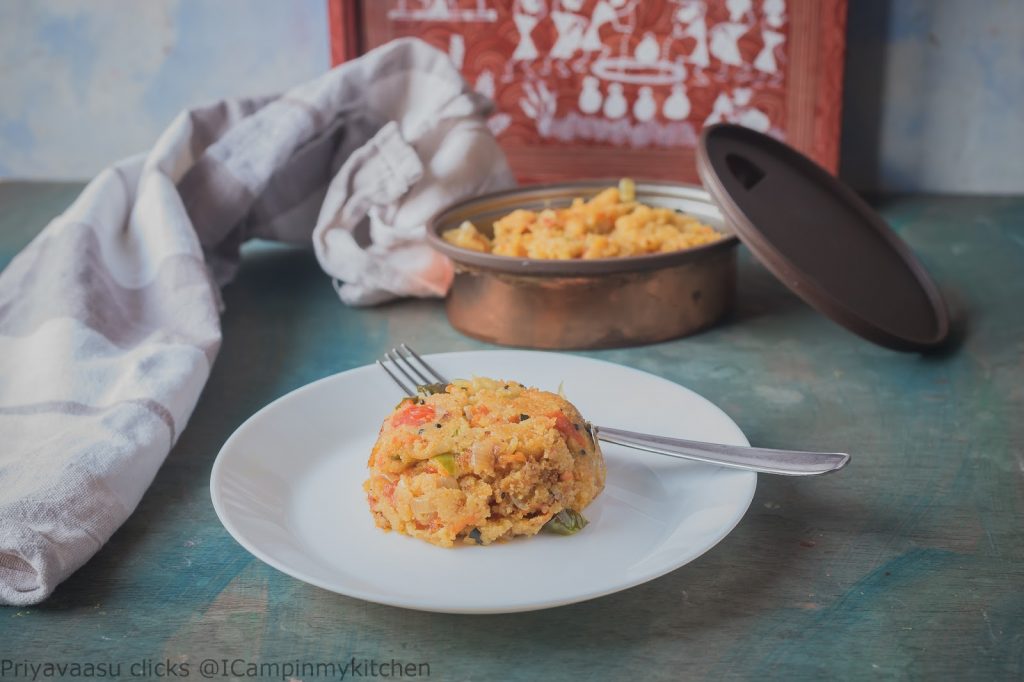 I make upma atleast once in a fortnight, my goto dish, when i run out of dinner/dabba ideas. My elder one is fine, if i don't add big veggies in it, and as usual he prefers to have peanut chutney or some dal along with it. My younger one, if he is a good mood, would eat it as such or else he needs tomato chutney.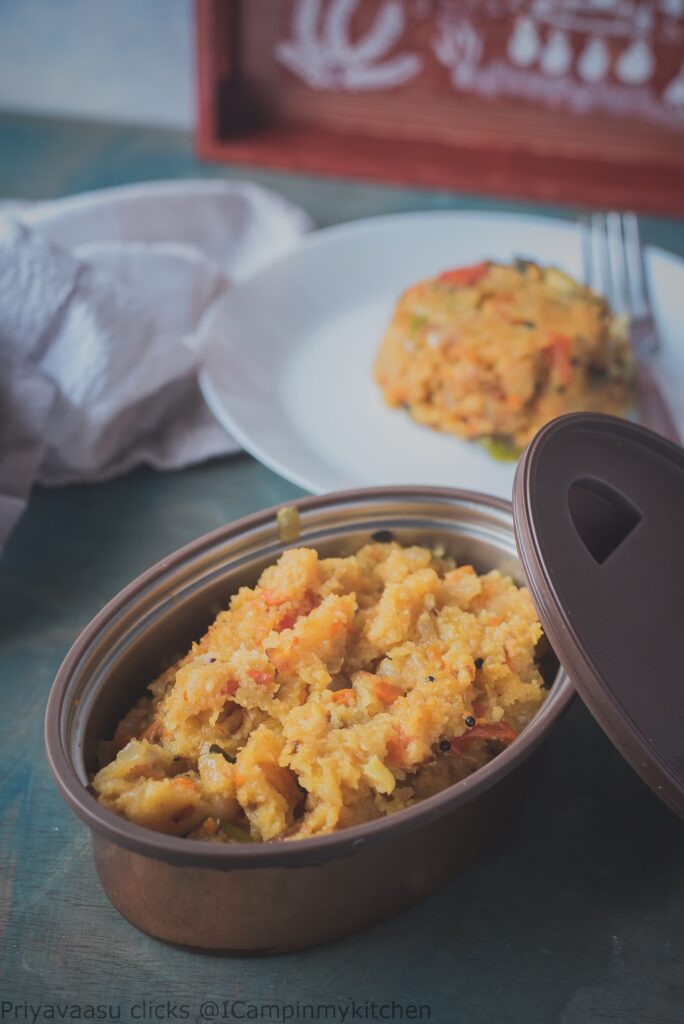 Upma when made properly tastes really delicious, the proportion of liquid to rava, is the key to get a fluffy upma. It is usually 1: 2, for a cup of rava, it is usually 2 cups of water. If you using veggies i add another 1/4 cup extra. After adding rava, simmer the flame and cook it covered for a soft and fluffy upma. My kids don't like garnishes, go ahead and garnish with coriander leaves, or toasted nuts for a rich upma.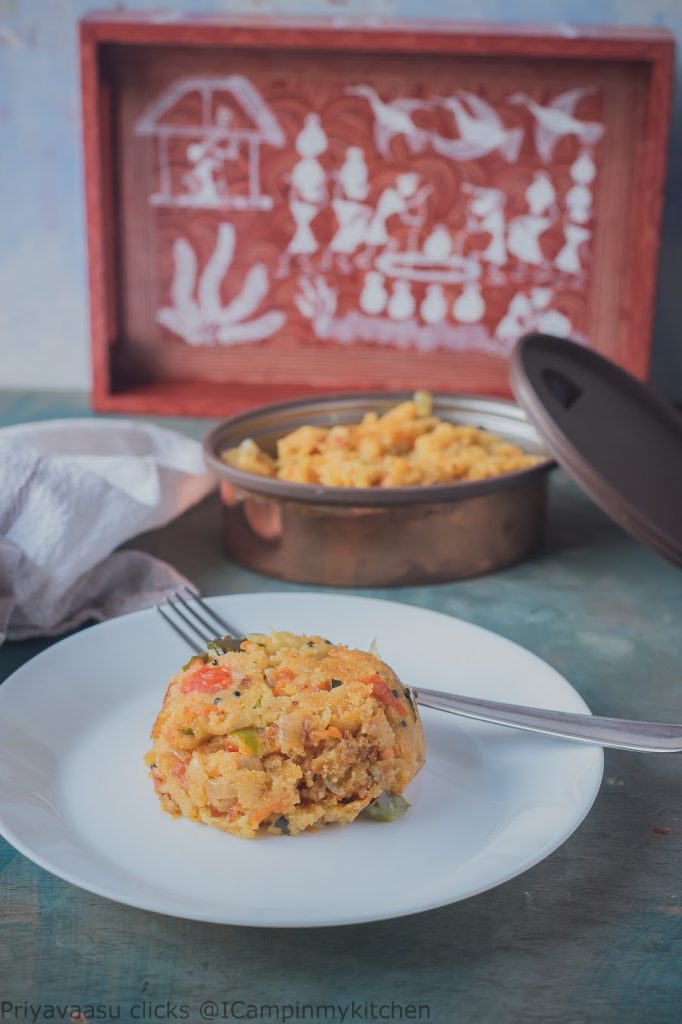 Ingredients
Tempering
2 green chilies, chopped fine
3-4 curry leaves, torn into pieces
Method
In a pan, dry roast sooji until golden brown. I do this, even if i m using roasted sooji. Remove the roasted sooji onto a plate. In the same pan, heat oil, splutter mustard seeds, next add chopped green chilies, hing and curry leaves. Saute for a minute.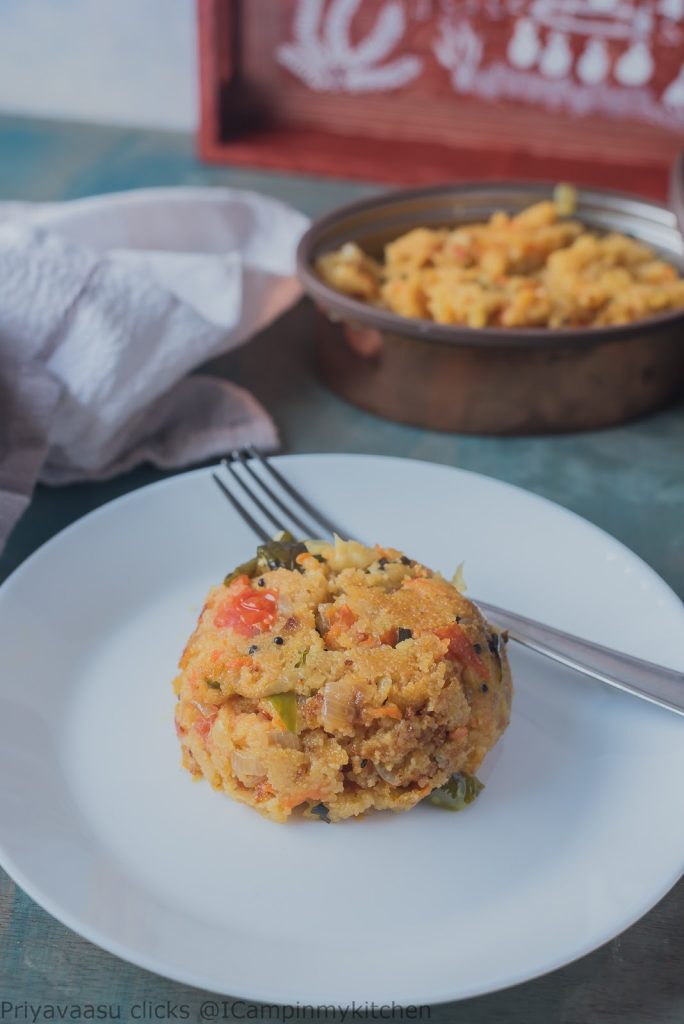 Now add chopped onions and saute until they turn translucent. Now add grated carrots and tomatoes. Add turmeric powder and saute fora minute. Add 1 & 1/4 cup of water and salt to this and let it boil.

Once it comes to a rolling boil, add the roasted sooji to it and mix well. Immediately it will start absorbing all the liquid, simmer the flame, cover with a lid and cook until done. It takes around 8-10 minutes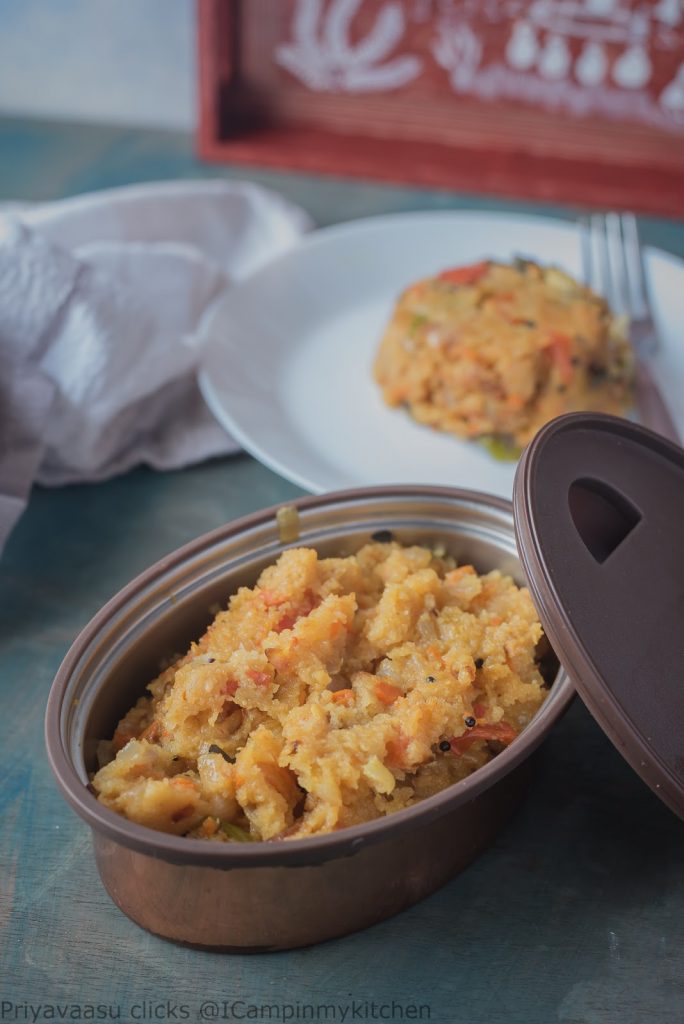 Once done, remove the cover, fluff it up well. Add a generous drizzle of ghee and pack for your kiddo's lunch box.