Sweet Punch Challenge, 2012, begins the year with an Easy to make and an excellent tasting Pie, Banoffee!!!! Thanks a lot for Swapna for the step-wise explanation of the recipe.The Best part of making this dish, was making Dulce de  Leche!!!! My In-laws are here for 3 months vacation, i made this Last week for a get-together with  my Brother-in-law's Family. Me and my Co-sister together made this, She wanted to feel the excitement of Baking, it was lot of fun!!!!!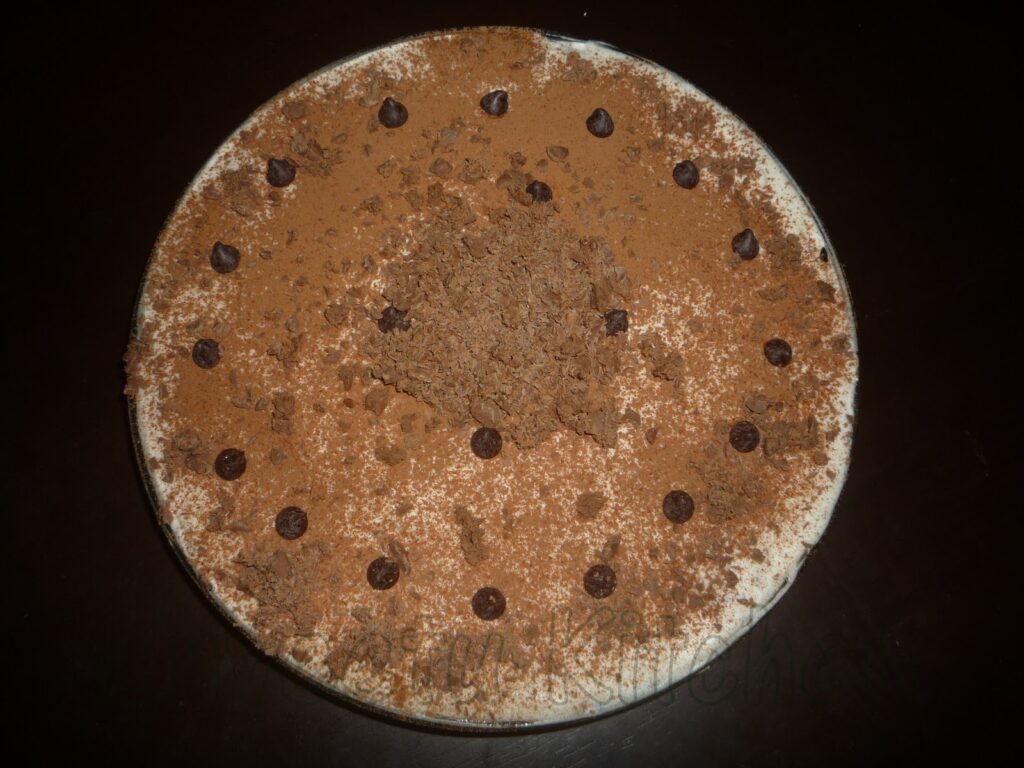 Ingredients
Condensed Milk-1 can (400gm)
Marie biscuit-200gms, approx. 48-50 biscuits
Grated chocolate or Cocoa powder to decorate
Chocolate chips, to decorate
Chocolate sauce to drizzle on top (optional, i didnt use it)
Method
To make Dulce the Leche, put the can of condensed milk, unopened, in a large pan, cover with water, bring to boiling point, Cover and boil for 2 hours, topping up with boiling water as needed. Ensure that the can remains covered in water, as otherwise there is a risk of the can bursting open. Remove and leave to cool completely. You can make this ahead of time or even boil several tins at one go and store the unopened cans in the fridge for several months. 

I used Idli Cooker to make this. 

Take all the biscuits into a Ziploc Pouch and Powder them using Rolling Pin. Take the Powdered biscuits in a large bowl and Cut the cold butter and to it and slowly incorporate it well. Line a pie dish with this mixture and Bake @ 170C for 12 minutes. This makes Crust Crisp. 

If you don't prefer a Crisp Crust, just keep the Lined-Pie dish in the fridge for sometime and start doing the next step.

Open the cooled can of condensed milk, which will have turned to toffee. Spread this over the layer of biscuit.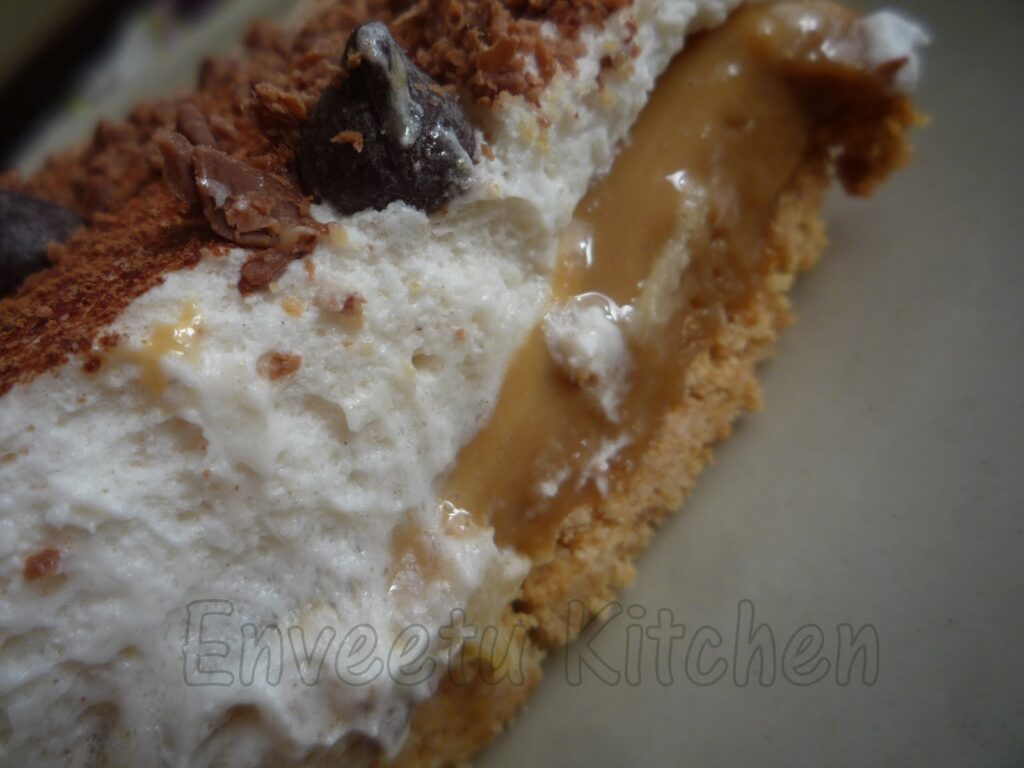 Peel and thinly slice the bananas, and arrange in a layer over the toffee.

Whip the cream until thick and stiff and spread over the bananas.

Finally, decorate with Choco Chips, grated chocolate, dust the cocoa powder on top using a sieve. Drizzle with chocolate sauce (optional).

Refrigerate for 1-2 hours and Dig in!!!!