The last day of BM#14, these 14days went very quickly. when i decided to do 2 weeks this time, i was wondering will i be able to do!!! well, it was possible, with little planning and lots of help from my hubby and his friends(they finished up all the eggless bakes i made last week). So, for the last day, i thought of making something light and easy and at the same time healthy and Filling snack. 
Ingredients
1/2 Cup Frozen Blueberries
1 banana (i used chiquitta variety)
1- 1/2 Cup Chilled Milk
Handful of Walnuts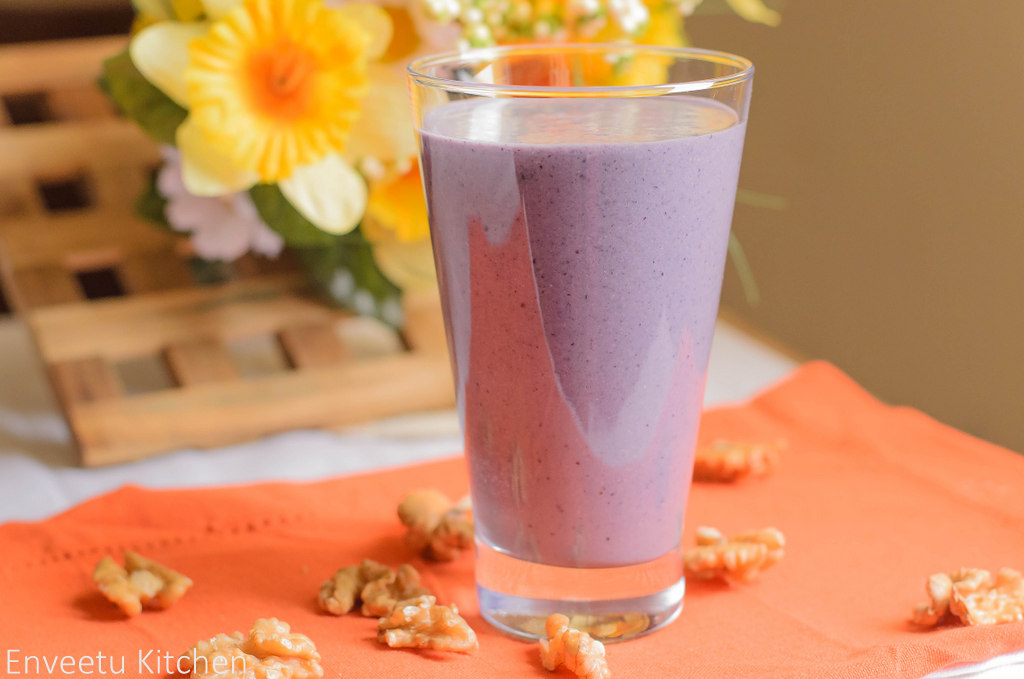 Method
Soak Walnuts in 1/2 Cup Hot water for 10 minutes. Drain and Keep.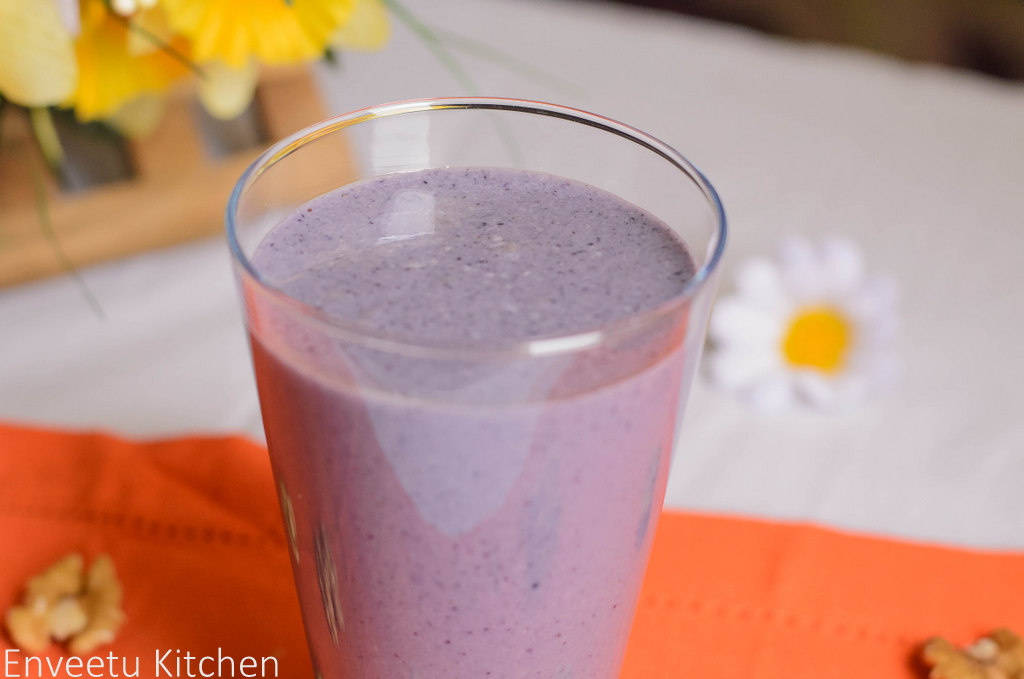 Take all ingredients in a Blender and Blend until smooth. 

Serve immediately.
Sending this to Kitchen Chronicles #7 – Summer Splash, happening @ Spicy Treats, Event by Kalyani of Sizzling Tastebuds. And also to Kids Delight- Easy to make Snack, hosted by Rujuta, Event by Srivalli