Day 5, Blogging Marathon and My 300th Post, I baked Blueberry Muffins from
Egglesscooking.Com.
For the First time i m using Silken Tofu as an Egg Replacement. Loved the result, the muffins were sooo soft, fluffy and delicious.  I have followed the recipe to the word, thanx to Madhuram for sharing a wonderful recipe.
Ingredients
1/2 Cup Butter, Softened
1& 1/4 Cups Sugar
1/2 Cup Pureed Silken Tofu 
1/2 Cup Plain Yogurt 
1/4 Cup Milk 
1 Tsp Vanilla Extract
2&1/2 Cups Cake Flour
2 tsp Baking Powder
1 tsp Baking Soda
1/4 tsp Salt
2 Cups Blueberries ( I Used Frozen)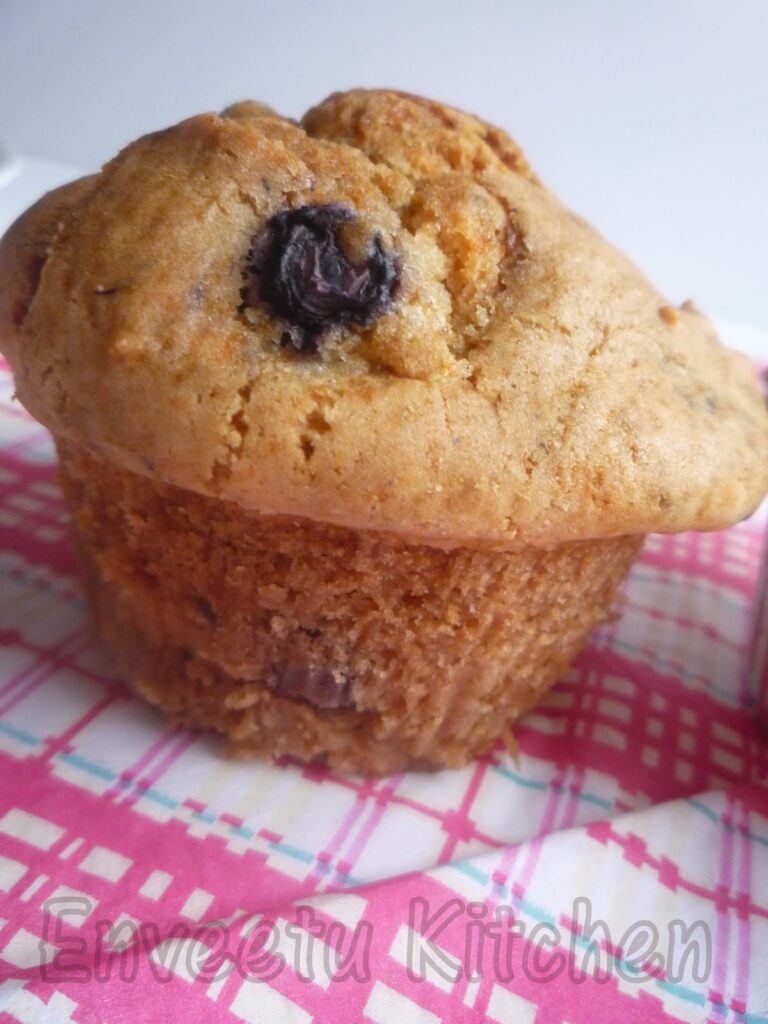 Method
To Make Cake Flour
Measure the same amount of All Purpose flour and remove a 2 tbsp of Flour for every 1 cup of All Purpose Flour and replace the same with Corn Starch and Sift the flour 3-4 times.
Here in this case, i removed 5 tbsp from 2.5 Cups of All Purpose Flour and added 5 tbsp Corn Starch and sifted the flour 4 times.
To Make Muffins
 

Preheat oven at 350F/180C for 15 minutes. Grease Muffin Tray. I used take-away aluminium muffin cups.

Blend silken tofu and yogurt separately. In a small bowl mix together the pureed tofu, yogurt, milk and vanilla extract.

In another bowl sift together the flour, baking powder, baking soda and salt; set aside.

Cream the butter and sugar in a large bowl until it's light and fluffy. To this mixture add the liquid ingredients little by little, beating well after each addition.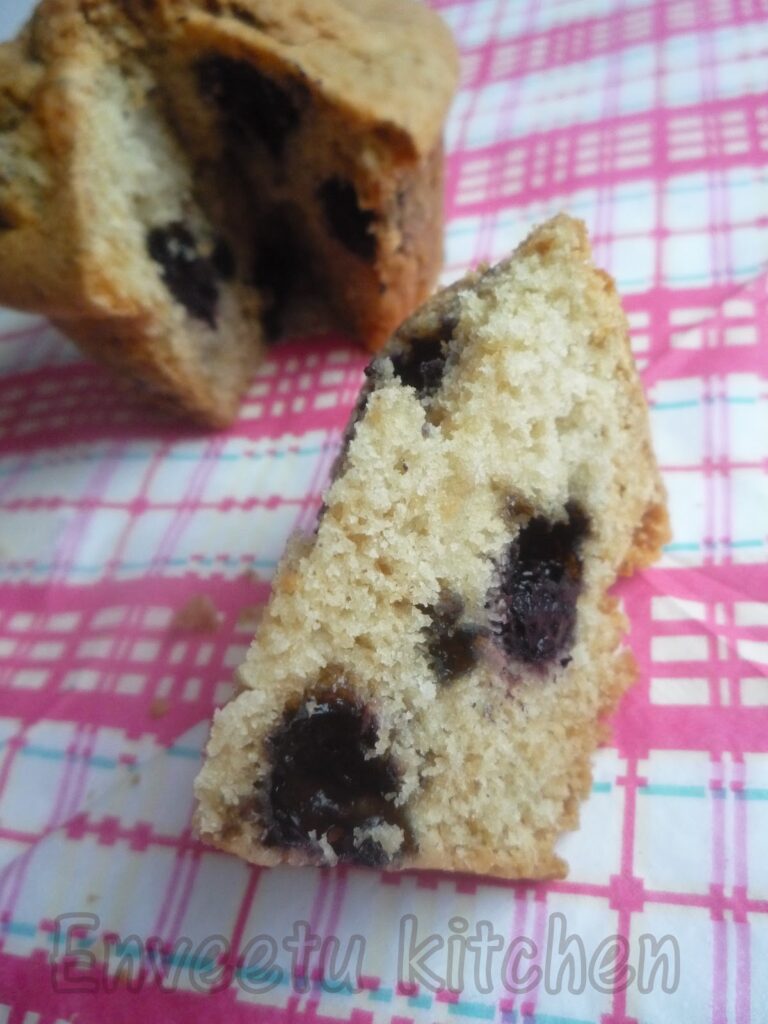 Now combine the dry ingredients and blend well. Stir in the blueberries.

Pour the batter into the prepared Muffin pan and bake for about 30 minutes or until done.

Remove from the oven and let it cool on a wire rack. 
Check out the Blogging Marathon page for the other Blogging Marathoners doing BM#14