For the last day of the marathon i m revisiting my Crunchy Berry Smoothie Recipe. Seriously now seeing those snaps, i realize  how bad i am, in clicking food in Glass or should i say Food in general. Thanks to all those Bloggers and their Photography tutorial blogs and to my friends, with whose help i m able to click Food Decently and present it little pleasing.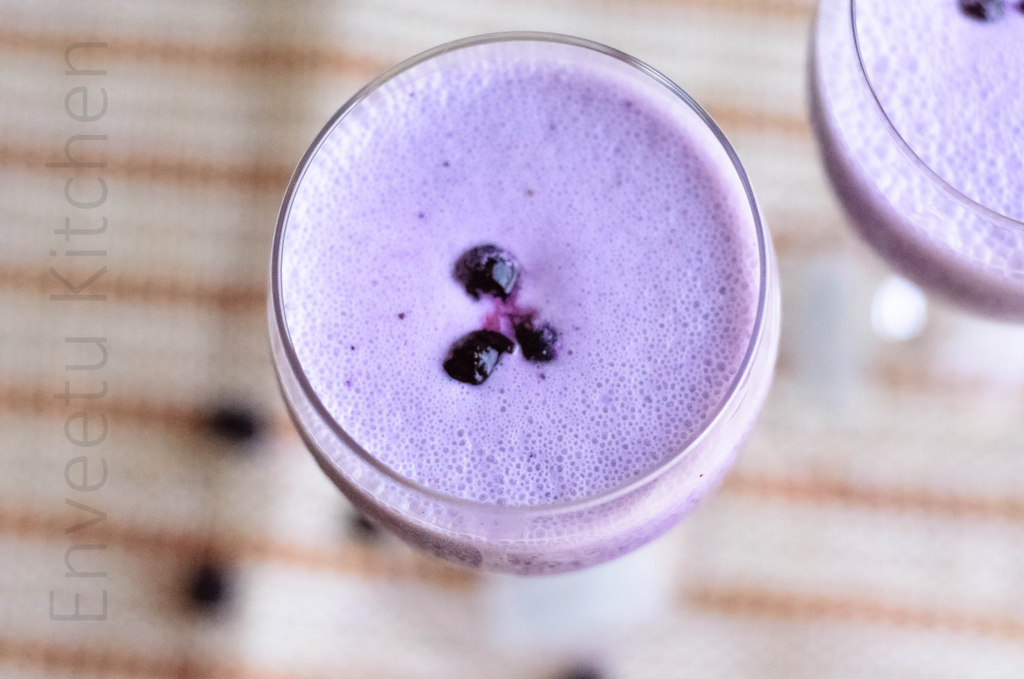 Even while clicking these pictures today, i was not so confident, but compared to the old post, i m happy that i am learning and able to put that in practice.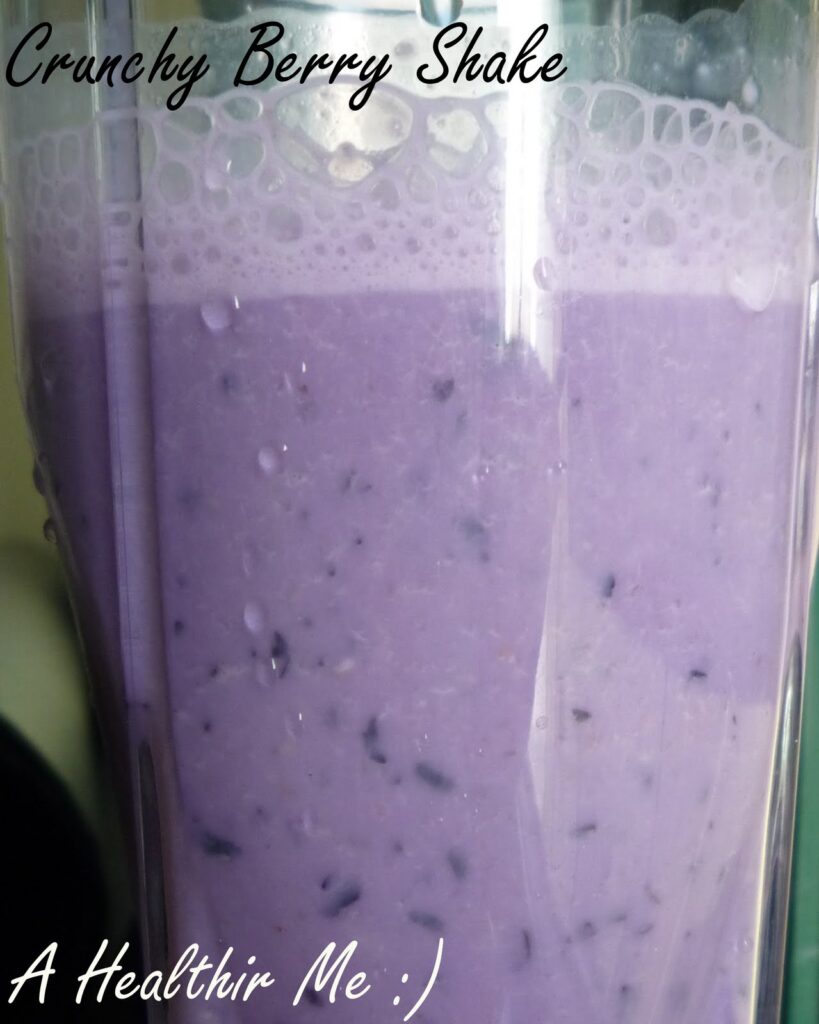 My Old Pic
Today's recipe is a Simple Smoothie, which can be had as a Breakfast Smoothie or also as a Snack. i used frozen  Wild Blueberries. Googled to find out what is a Wild Blueberry, these are harvested from natural bushes or should i say berries which are not cultivated or grown in a farm. Whatever it is, but tasted great. Kuttu was waiting for me to finish clicking pictures. He loves blueberries in Cakes, and was so tempted by the color of this Smoothie!!! Try it, your kids too would love it!!! 🙂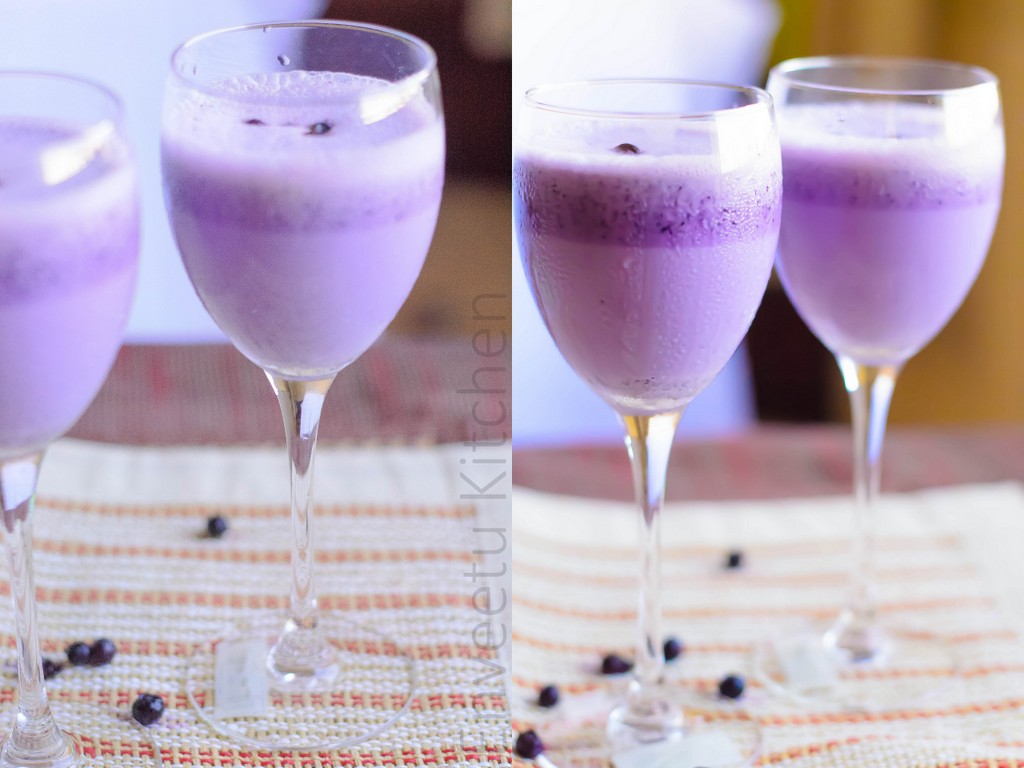 Ingredients (approximately 3-4 wine glasses)
1 Cup Frozen Wild Blueberries
1 Cup Cold Milk
1/4 Cup Yogurt
3 tbsp Quick Cooking Oats
Sugar/Honey as per taste
Method
Take them all together in a blender, Blend until smooth.

Serve immediately.

Sending this to Bon Vivant#13 -Kids Delight, happening @ Sumee's Culinary Bites, And also to Lets Cook for Kids, happening  @ Simply Food


Check out the Blogging Marathon page for the other Blogging Marathoners doing BM#26