Kootu, yet another delicious part of an elaborate southindian menu. Kootu is generally a non-tamarind based thick gravy, made with veggies and dal, though there is tamarind based kootu known as puli kootu also. Some like me, have kootu podi/spice powder for exclusively flavoring the kootu, makes the job more easy, some roast and grind spices while making the kootu to flavor them.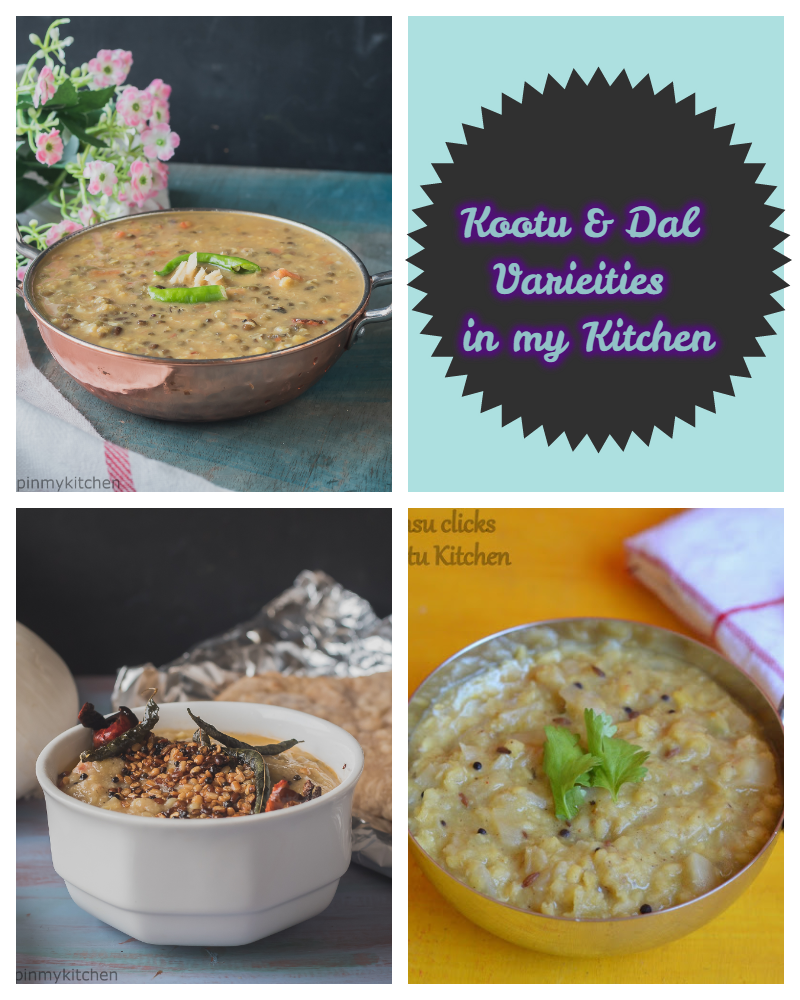 Dal on the other hand, is a north-indian style kootu, made with simple spices, sometimes with veggies, sometimes without. Though Dal is typically northindian, now-a -days it is a common menu in many south-indian house holds too. I myself make dal almost 3-4 days in a week.
Here is a collection of Kootu and Dal recipes from my kitchen.