The Second day of Blogging Marathon, i m posting an Healthy Nutrition Rich Dry Fruit Cake. I happen to stumble upon S
udha Iyer's Avial n Rasam Blog
!!!!  Loved her bakes,. She bakes using Whole wheat Flour and Eggless too. Bookmarked her
Dry Fruit Cake
.
 I have modified the recipe a bit. I used a combo of Whole Wheat Flour and All Purpose Flour and used Butter in place of oil and Instead of White Sugar i used Light Brown Sugar. Loved the end Result, Fluffy,  tasty and healthy!!!!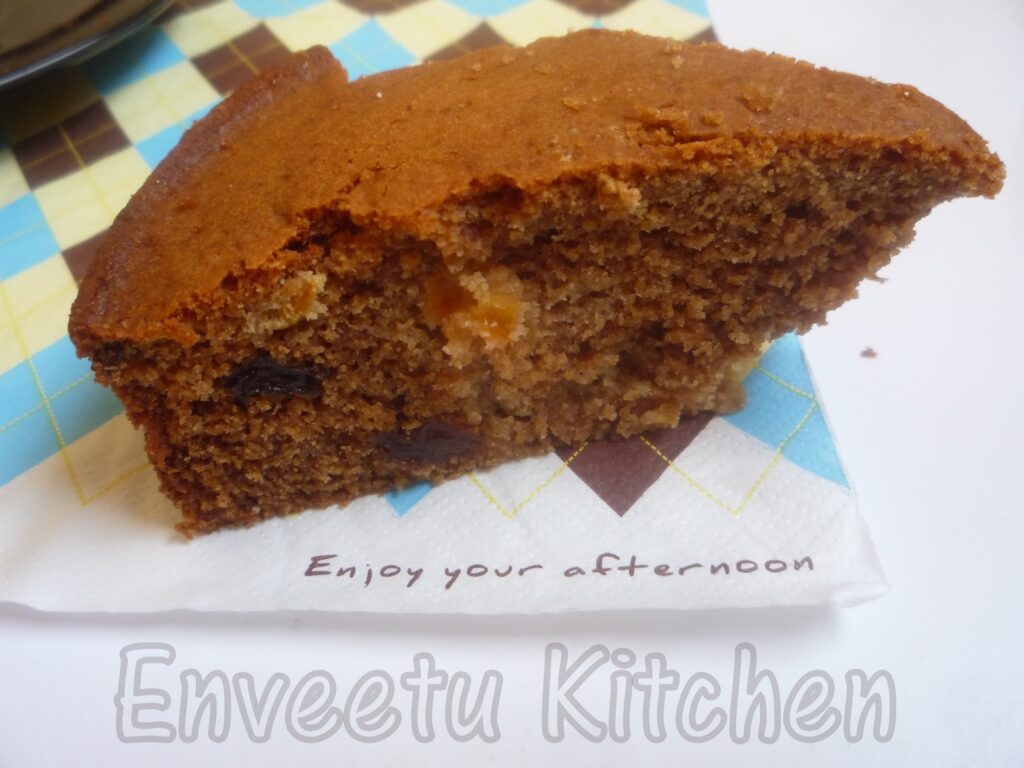 Ingredients
1 Cup Whole wheat flour
1 Cup All Purpose Flour
1 Cup Light Brown Sugar
½ Cup Butter
1 teaspoon Baking soda
1 teaspoon baking powder
1 teaspoon Cinnamon powder
Nutmeg powder a pinch
1 cup Milk
½ Cup dry fruits : apricots and Raisins, Chopped


Method
Preheat the Oven to 180C and Grease a Cake Pan with Oil/Butter or Line it with Parchment Paper.

Sift together all Dry ingredients in a bowl – Flour, Baking soda, Baking powder, Cinnamon powder,Nutmeg

Add sugar to the dry ingredients. Stir in the dry fruits and butter. 
Add Milk to this mixture and Mix well. Pour the batter in the prepared cake tin.

Bake for 40 – 45 minutes or until done.

Take it out of the oven and let it cool for a few minutes. Slice it up and Enjoy!!!