Murukku's are always my Favourite. The Palin Muruku, Mullu Muruku, Amma's Kai Murukku, mmm yum, yum!!! Thanks to Srivalli for introducing me (us) to another favourite in this line. After reading the story of Fire Crackers from Srivalli, was a bit tensed!!! So, I Planned to try only half the measure mentioned by Srivalli in
ICC
post and was ready with a big lid and stood away after pressing the murukku in the oil.Thank God, no Fire Crackers, Murukku's came out well.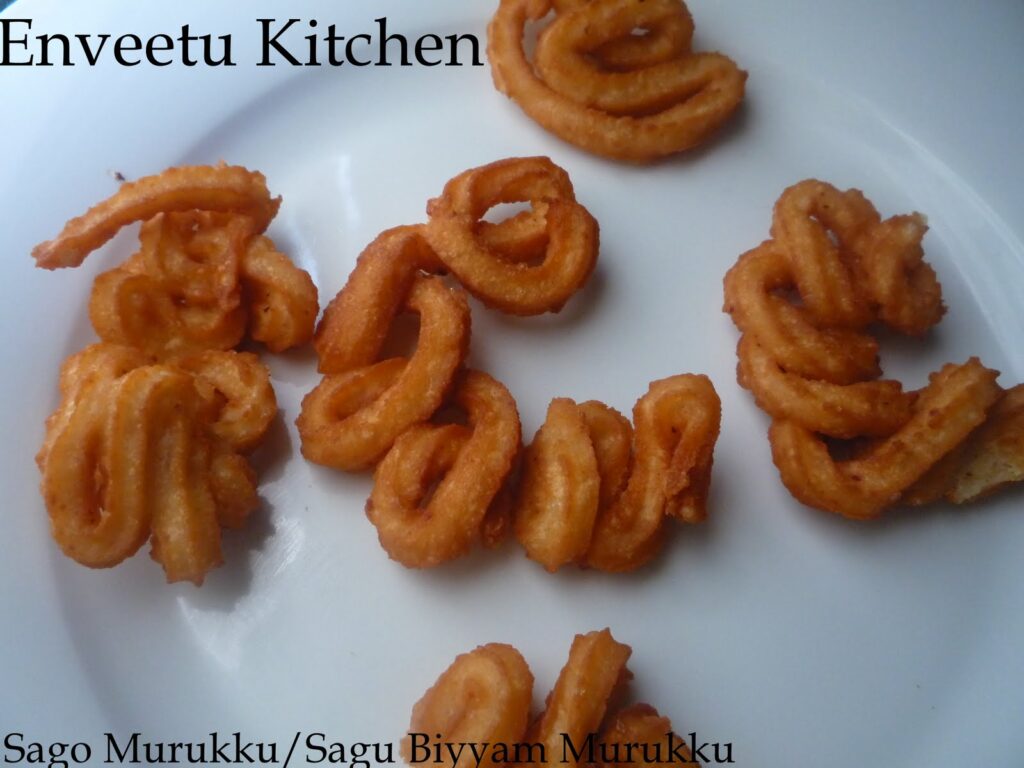 Ingredients
1 cup Rice flour
1/4 cup Besan
1/4 cup Fried Gram Flour
1/4 Cup Sago
 Salt to taste
Chilli powder as per taste
Buttermilk to soak Sago, (i used a little more than 1/4 cup)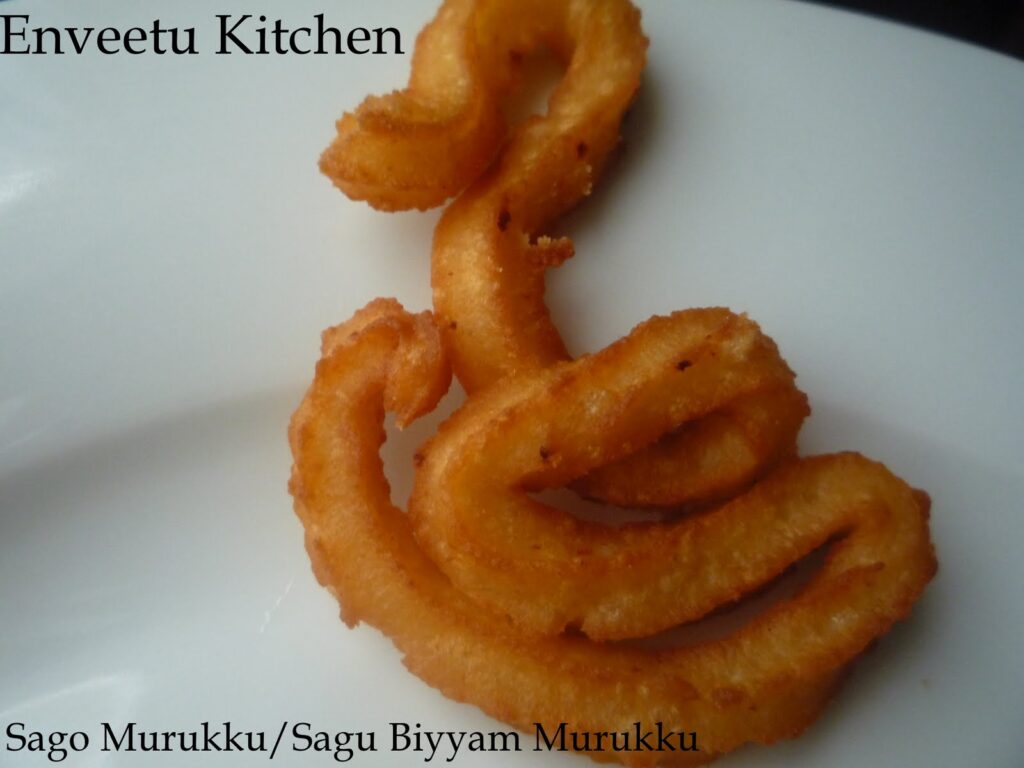 Method
Soak Sago in Buttermilk for 3 hrs. Now here, i soaked it for 4 hrs and then i grinded it along with the buttermilk (Lataji's Hint). Mixed all the flours and this Buttermilk Sago, added salt and chilli powder. Added 2-3tbsp of Hot oil and made a dough. But my dough was a bit loose than the Chapathi dough, May be i added some extra ButterMilk, Not sure of this too!!!! Tension Level increased a bit More!
Heat oil in Deep Pan and using Murukku achu press down the murukku in the hot oil. I made Small Swirly Murukku.  Cook Well in Medium Heat and Drain on a Paper Towel.