Breafast – The Big meal of the day!!! Got this Breakfast Menu Supplementary with my Monthly Magazine, Has some good and easy breakfast ideas. Tried this Poha Recipe, came out well, and it is damn easy to make.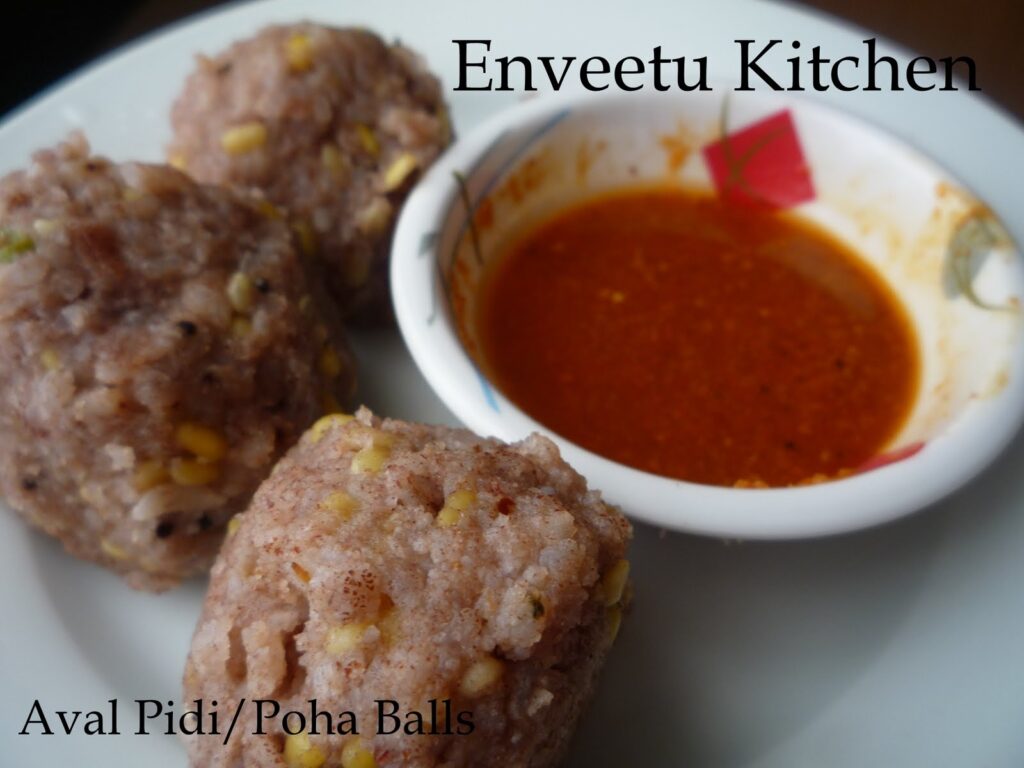 Aval/Poha/Rice Flakes – 2 cups (i used Brown Rice Flakes)
Moong Dal – 1/2 cup
Green Chilli – 2 nos, finely chopped
Fresh grated Coconut – 1/2 cup
Cumin seeds – 1 tsp
mustard seeds – 1 tsp
hing a pinch
Salt to taste



Method
Soak Poha/Aval/Rice flakes in enough water, keep it for 2 minutes and Drain. Soak moong dal for 30 minutes and drain. 

Heat oil in a wok, add mustard seeds, when they crackle, add cumin, hing. Add  Poha/Rice flakes/Aval, soaked Moong, green chillies, salt and mix well. Let this mixture cook for 5 minutes. Take it off the stove, let it cool.

When it is warm enough to touch, make golf-size balls of this mixture. Steam Cook for 10 minutes. Serve warm with a chutney of your choice.
Sending this power-packed poha to Jihva-Breakfast hosed by Suma of Veggie Platter, Event started by Indira