We are still vacation-lagged!! oh yeah, kids still want their grand-ma's yumm dosa/idly for breakfast!!! Lazy me, i m yet to grind batter. Lil one is fine, i can give him poori or some toasted bread, he will be happy, but the EO is hard to please, he being a dosa master, need dosa atleast 4 times a week. One such tantrum morning was today, he wanted dosa!!! I had some cooked oats, and i had no plans to drink it as porridge since it keeps me hungry all through the day, does it happen to you??
iSo,  mixed some available flours in hand along with the cooked oats and made these dosa for our breakfast. Kiddo happy with the breakfast, mommy happy for not wasting and tummy too happy for keeping it full!! 🙂
Jokes apart, this is another easy to make mix and pour dosa, for your busy mornings, just remember to serve it hot straight from the tava along with spicy chutney or sambhar. If you are looking for Oats Dosa using raw oats/uncooked oats, you can find the recipe here
Ingredients
1/3 cup wheat flour
1/3 cup Besan/Gram flour
oil/ghee for making the dosa
Seasoning
1 green chili, chopped fine
2 tbsp chopped fresh coriander 
1 sprig of curry leaf, chopped fine
1/2 tsp finely shredded ginger
To a large bowl, add the cooked oats, both the flour and salt, mix well with a ladle. It will be a gooey dough, to this add water little by little and make a smooth, pour-able batter. The batter should be a bit thin than the regular dosa batter but not watery. If you find the batter too thick, like idly batter then add another 1/4 of water to it and mix. 

Now to this batter, add the seasonings, one by one, and mix well. I actually skipped the green chilies, since i was making it for my kiddo's breakfast, incase you are making it for adults, go ahead and add that chili.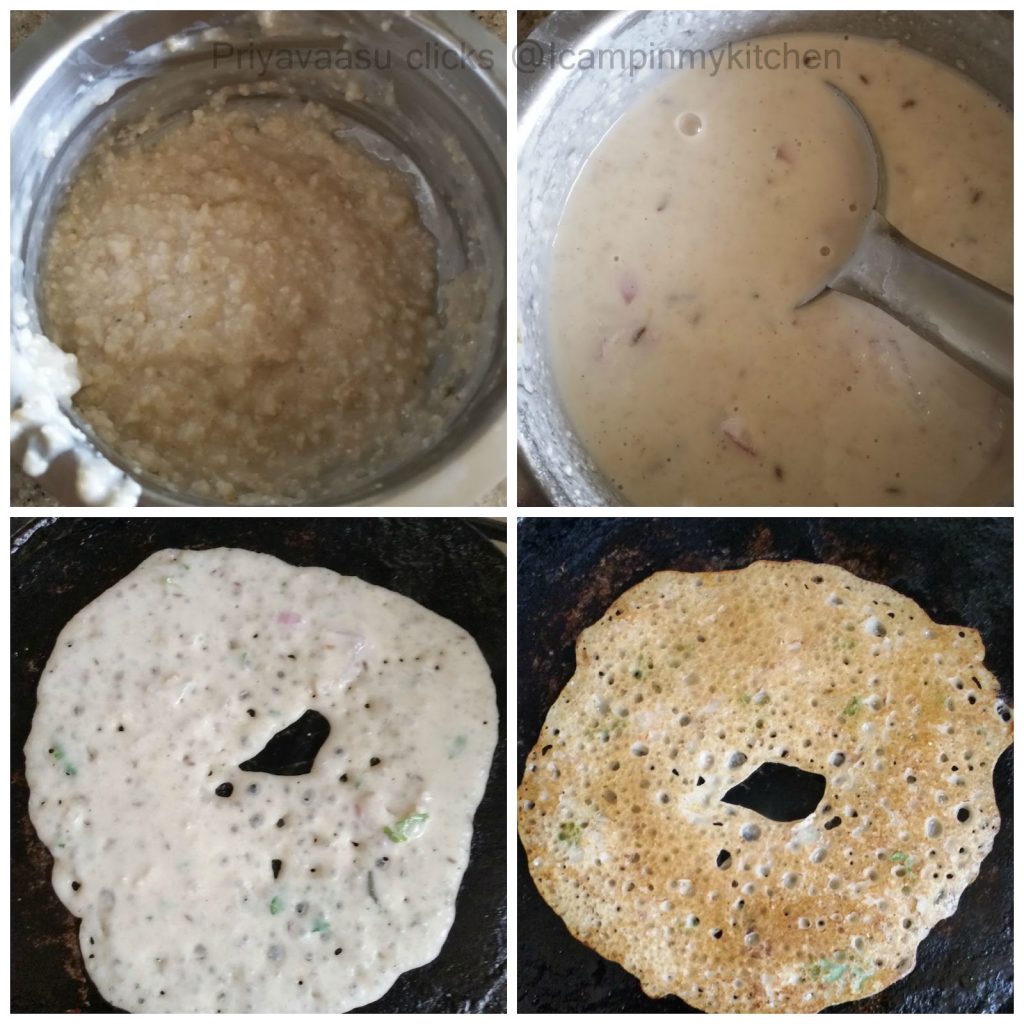 Heat a dosa pan/cast-ron tava, add a tsp of oil when it is hot, wipe it clean with a tissue/a piece of cloth. Take a ladle of batter, pour it from outside to inside. you will not pour it like regular dosa, you should do it like rava dosa, from outside to inside.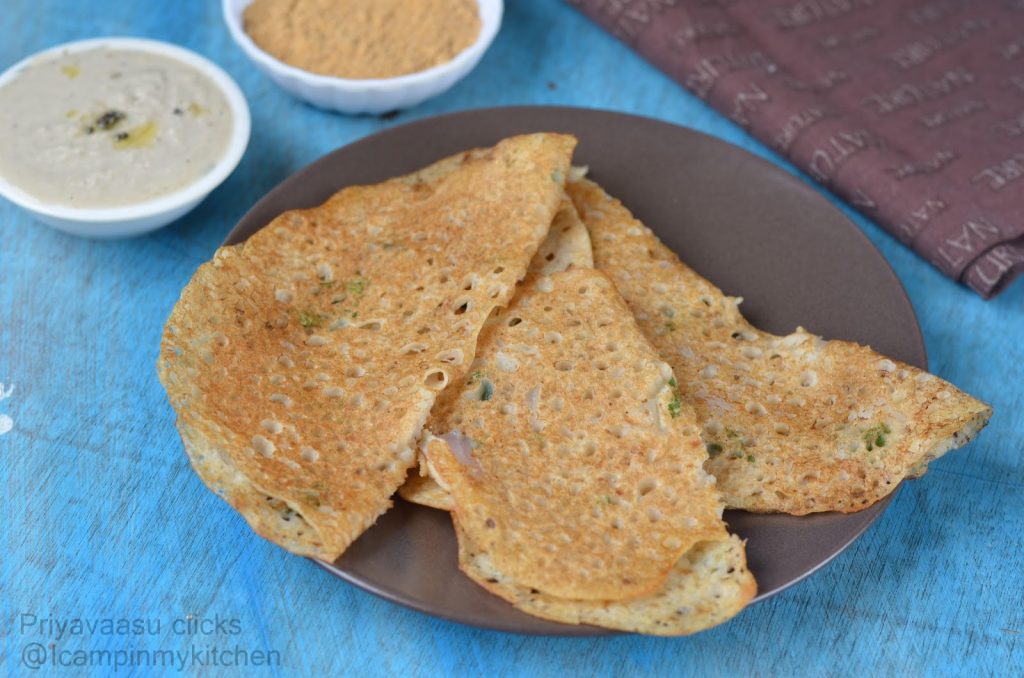 Dot the edges with gingely oil/ghee, let the dosa sizzle and cook and the edges brown, using a spatula, flip and cook the other side until crisp. Remove from the tava and serve hot, with any chutney/sambar or idly podi. I served with Coconut chutney and idly podi.