Its the 4th day of Blogging Marathon, going good. This Aval Pori Dosai/Puffed Rice Dosai is a Super Hit Breakfast Recipe. The Recipe Completely replaces urad dal in the ingredient list and yet you get softy softy dosai's.
1 cup Raw Rice 
1 &½ cup Puffed Rice (The Softer ones/Aval Pori)
Buttermilk, for soaking the Puffed Rice
Salt to taate
1 teaspoon Baking Soda
Soak Raw Rice Separately in Water. Soak Aval Pori/Puffed Rice in enough Butter milk. Poha should be just immersed in the Buttermilk. Adding too much Buttermilk would make the batter runny So, be careful while soaking Puffed Rice. Let it sit for 2 hrs. 
Take the Poha along with the buttermilk in which it is soaked in a Mixer and grind to a fine batter, Then add Soaked Raw rice and Grind to a smooth batter. Transfer the batter to another vessel. Add salt and mix well.
Now, if you are going to make the dosa's immediately, then add Baking Soda and give it a brisk stir. Heat a Griddle/Tava and Pour a laddle full of Batter in the center and spread it a bit. add some oil to the edges.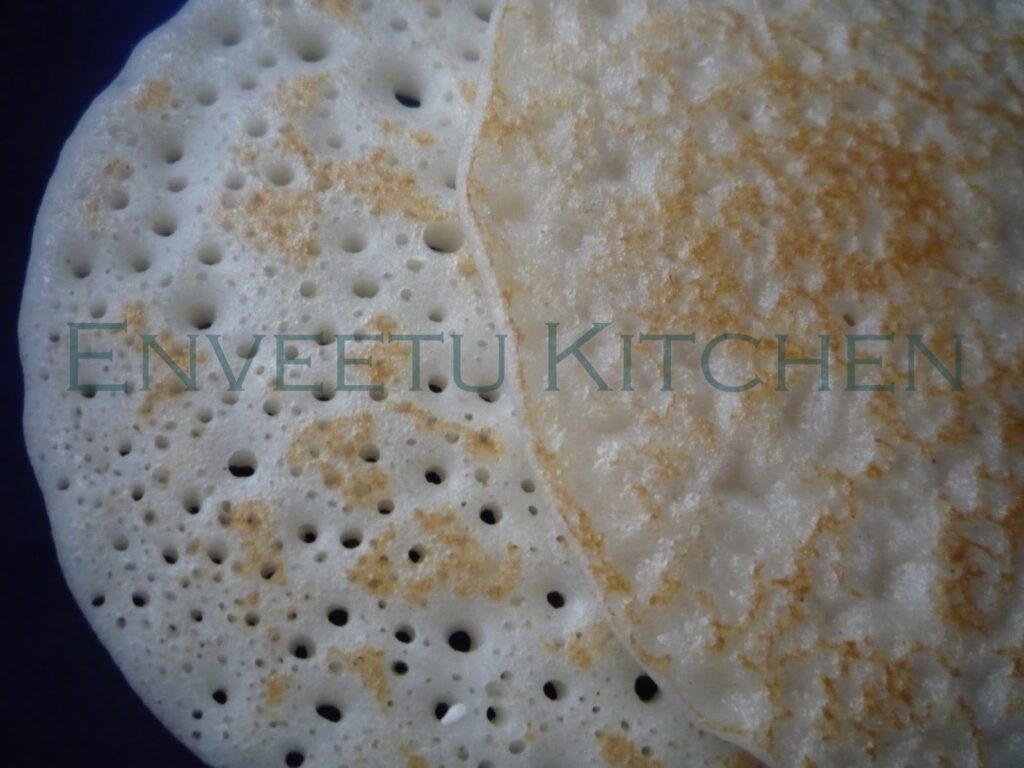 Cook on both sides. Delicious, Softy Dosa's Ready. Enjoy with Sambar or with any Chutney.
Incase, if you are planning to use the batter later, then add the Baking soda, just before you use the batter.
Remaining batter can be stored in the fridge and used later. I made some dosa's immediately after grinding and stored the remaining batter for dinner too.
Sending this to
Any one can Cook – Series 10
happening @
Taste of Pearl City
Check out my other Marathon Buddies
Srivalli, Priya Suresh, Jay, Monika, Reva, PJ