After 2 long months, i m participating in BM, i will be doing all 4 weeks this month. For week 1 i chose the theme Toast for Dinner.  To say the truth, we eat toast for breakfast, rarely for dinner. So, when i chose the theme, i had to make toast for dinner, and the first recipe i decided to make is, 
 this avocado toast. 
I don't buy avocado often, very rarely just for milkshakes, so when i decided to make the toast i bought 3 about to ripe avocados, and waited for almost 4 days for it to ripen.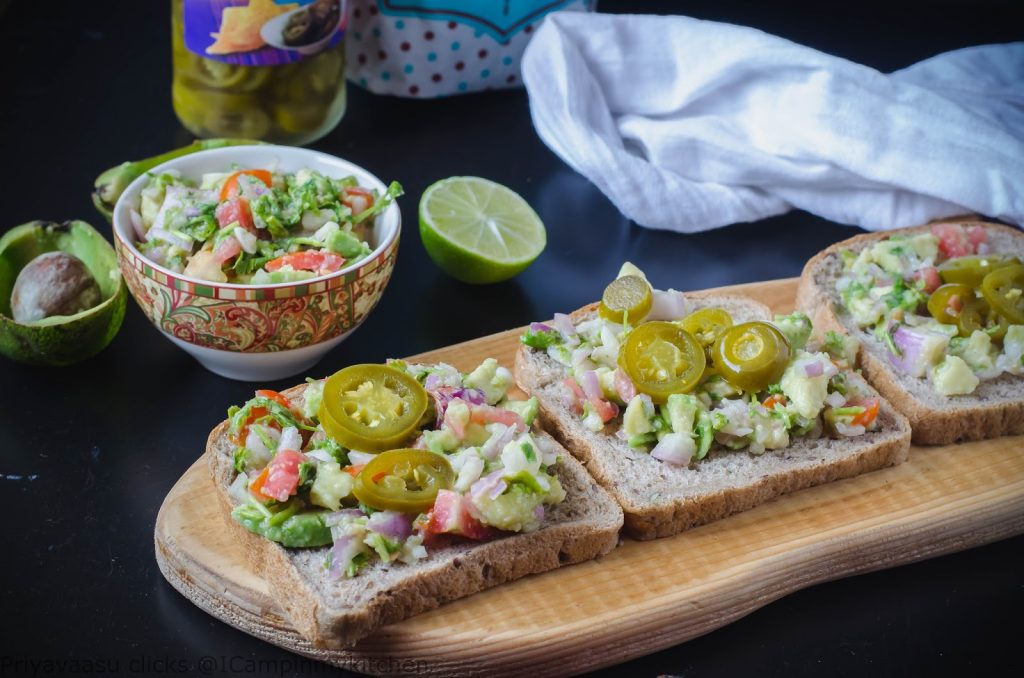 Waiting for the avocados to ripen is such a pain, if you miss it, it will end up in the trash. The pain of throwing a costly fruit almost kills me. But thankfully, i was able to use up all the fruits i bought this time. 
The fun part is mashing the gWe totally loved the toast, feel free to add or delete the seasoning as per your taste. I have used sliced jalapeno peppers(brined) to add zing to the toast and i absolutely relish it! 


Ingredients
6 multigrain bread slices (you can use any type of bread)
2 nos ripe Avocados
1 medium sized tomato, finely chopped
1 large onion, finely chopped
handful of fresh coriander leaves, finely chopped
juice of half a lime
2 tablespoon sliced jalapeno peppers (store-bought, in brine)
salt to taste
pepper to taste
butter for toasting the bread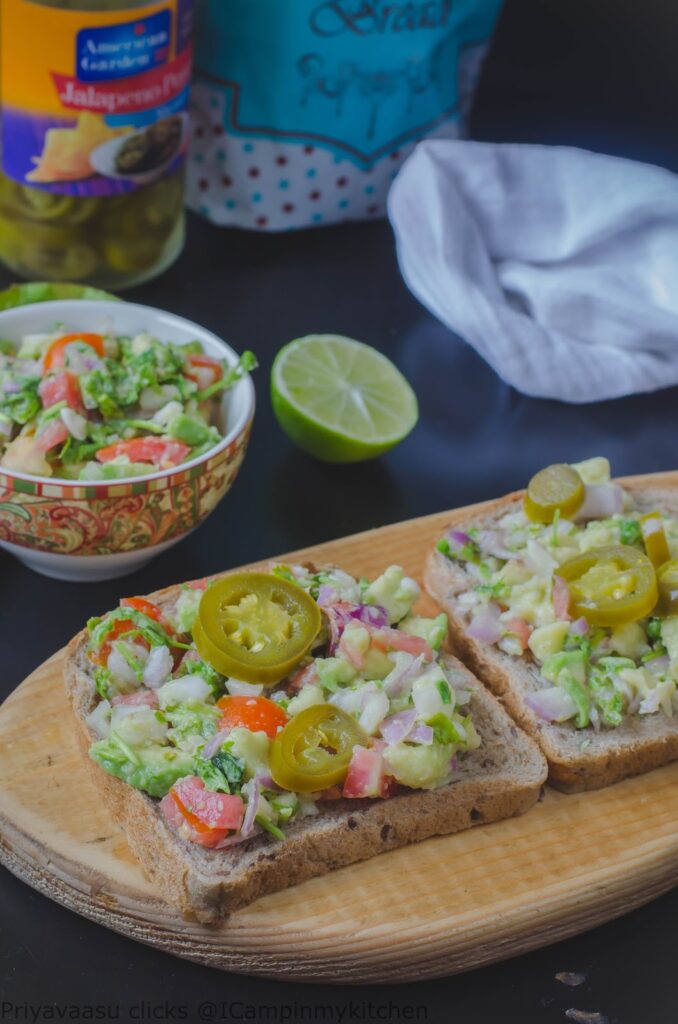 Method
To Make the Guacamole
Cut the avocado, scoop out the flesh into a bowl. To this add chopped onions, tomatoes,  coriander leaves, juice of lime. 

Using a fork, mix and mash it well. Do not make it a paste, but a chunky dip. To this add salt and pepper according to your taste. 

Refrigerate until use.
To make the Toast
Place 2-3 tablespoon of guacamole on a bread slice, place the bread slice on a hot tava, keep the flame simmer, so that the toast cooks slow and turns brown and crisp. It takes around 2-3 minutes for the bread turn crisp.

Serve hot straight from the tava and enjoy.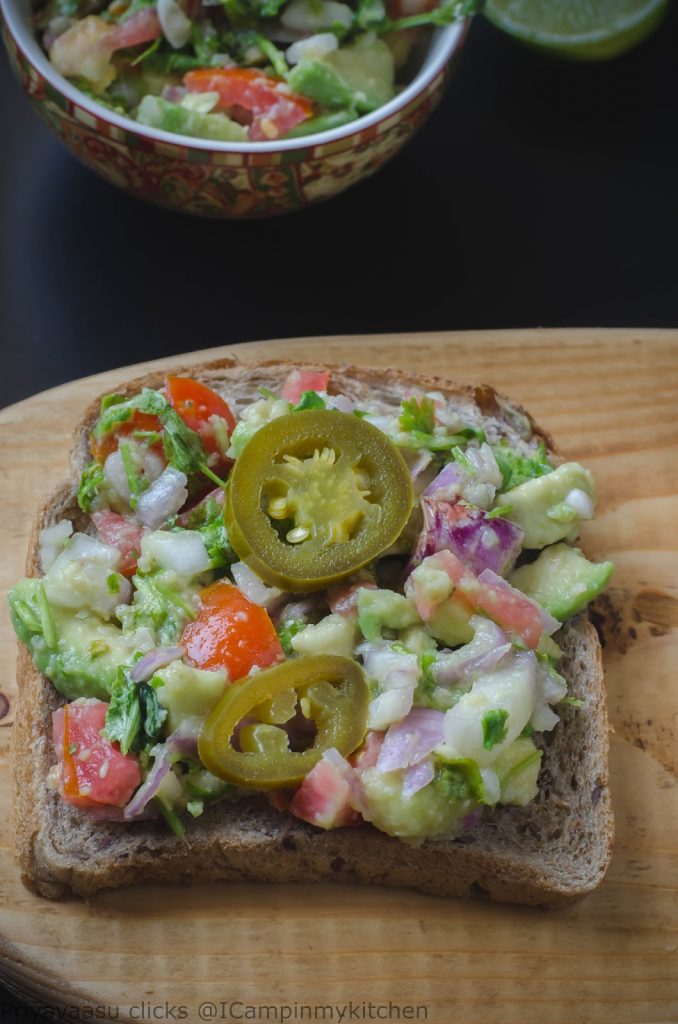 Check out the Blogging Marathon page for the other Blogging Marathoners doing BM#76