This Rice is an inspiration from Suma's Cilantro-Carrot Rice. Instead of, Cilantro, i have used Coriander. The Rice was very flavorful and Spicy. We didn't feel like having any side-dish with the rice, Plain Yogurt was suffice.
2 Medium Carrots, Peeled and Grated
2 Fistful of Fresh Mint Leaves
1 tablespoon Freshly grated coconut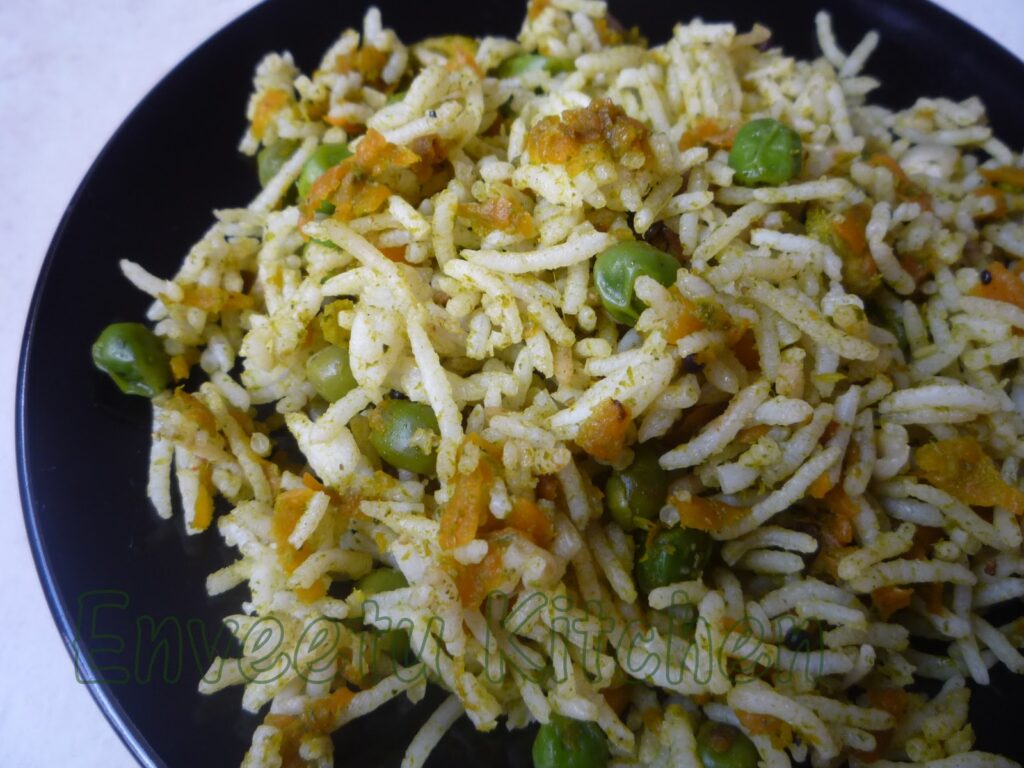 Grind the ingredients under "To Grind" in a Mixer to a fine paste  with ¼ Cup Water.

Heat a Non-Stick Pan, splutter cumin seeds/jeera, add onions and saute till translucent.

Add Carrots and saute for 2-3 minutes.

Add the ground paste and Peas and mix well. Let it cook until all the liquid is absorbed. Add salt and mix well.

Take it off the flame. Add the Cooked Rice and Mix well. Serve Warm.