Weekend Lunch Menu is always bit loaded than the normal days menu. Usually i ask my hubby dear to decide the menu, Potato curry was a must in yday menu card. Got this recipe from
Srivalli
, the Super blogger and the brain behind the MEC Event. The dish was a super hit. Thanks Srivalli for a wonderful recipe. I have modified it a bit, srivalli has used garam masala, i substituted it with some ginger-garlic paste. The rest i followed what she has given.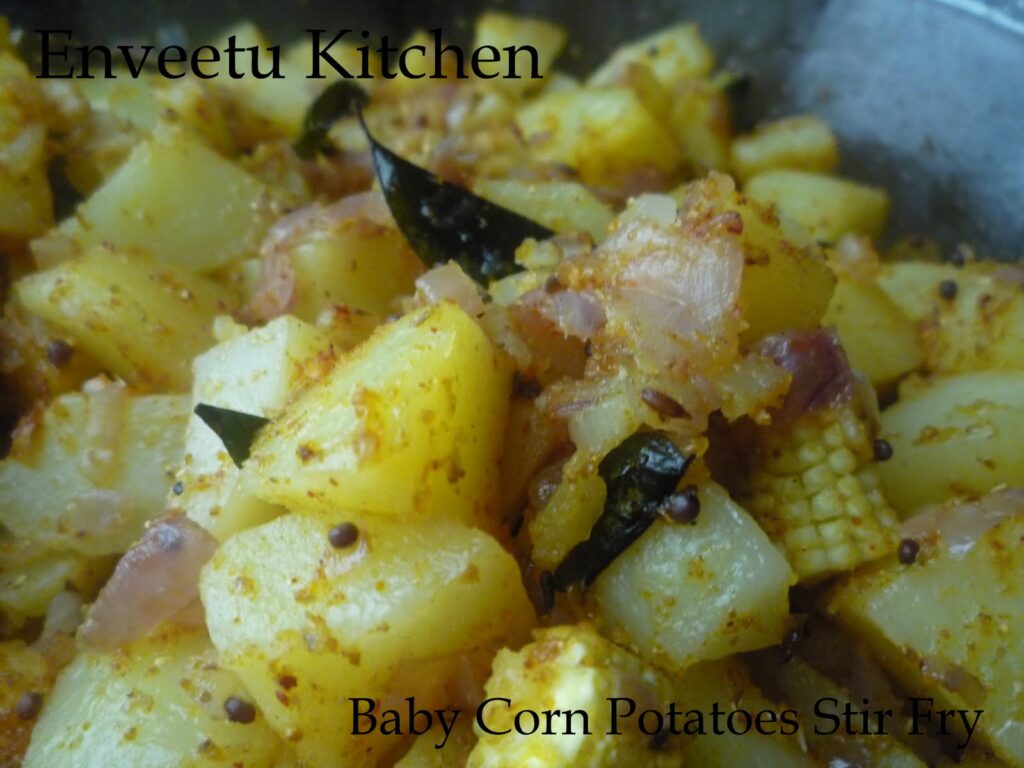 5 Medium-Sized Potatoes
4 nos Baby Corn
1 large Onion
1 teaspoon Ginger-garlic Paste
2 tsp red chilli powder
Curry leaves a fist
Hing a pinch
turmeric powder a pinch
Oil , mustard seeds, cumin seeds for the seasoning
Method
Wash and Peel the Potatoes and cut them into small cubes. Take them in a Microwave Safe bowl, add enough water and Cook @ high for 10 minutes. The Potatoes will be half-cooked, this is great for getting roasted potatoes :), mm yum, yum.(somebody is on a diet :))
Take another Microwave safe dish, add 1 teaspoon of oil and MW high for a minute, add mustard seeds, cumin,hing and curry leaves and MW high for another minute. When they crackle, Add onions and MW high for 2-3minutes, take out and stir in between to avoid burned onions.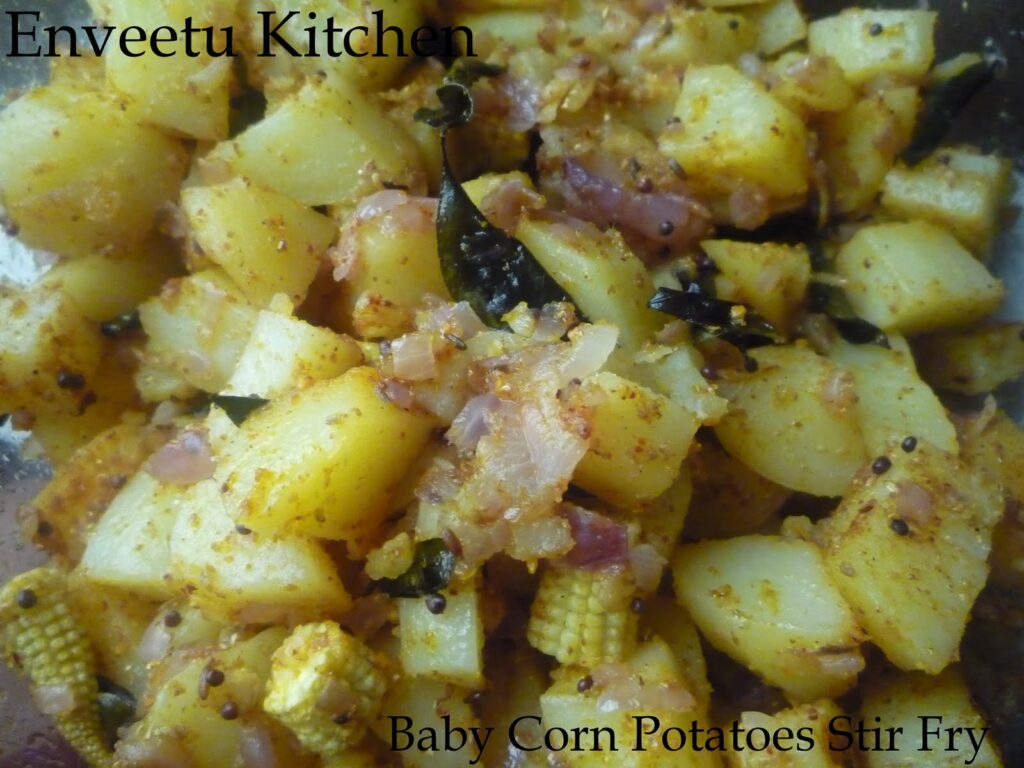 When the onions are sauted well, add Ginger-garlic paste and corn and MW high for 3 minutes then add Potatoes add Chilli powder, turmeric and salt and another teaspoon of oil and MW high for 5 minutes, take out and stir in between. Check if the rawness of the chilli powder has escaped, else MW high for another
2-3 minutes.
The taste was excellent, first time trying Baby Corn with Potatoes, i think i will make this often.
Sending this to MEC-Celebrating Bloggers hosted by Jayashree, Event started by Srivalli.
You can also find this @ LYRO#Potato happening @ Sindhi Rasoi