After buying Barley, i tried them in soups and stews and now i have started using them regularly in our Breakfast menu. All these days the only dosa's i make was Rice/Rawa/Pesarattu. All these involves a little or more of Rice. I came across this recipe @Pavithra's Space,and i tried making these Barley Dosa. I tried this with a little doubt, whether will it be crisp and suit our taste-buds and moreover will Kuttu enjoy this???
To my surprise, they came out very well and even kuttu our "Dosa Master" enjoyed them well and now i make these at-least, once in every 10 days.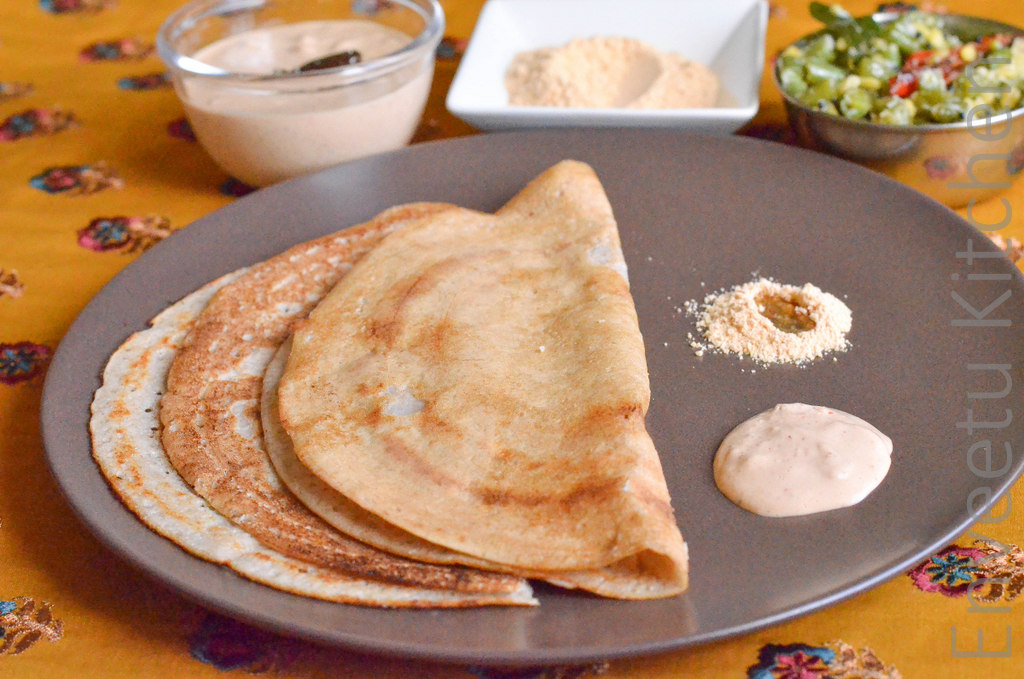 Ingredients
4 Cups Barley
1 Cup Urad Dal
Ghee/Gingely Oil for making Dosa's
Soak Barley for 6 hours and urad dal for 2 hours. Drain the excess water from both.

Grind urad dal separtely to a fine batter.

Next grind barley to fine batter. While grinding the batter for the above mentioned quantity i use my Grinder, and while making half the quantity mentioned above i use my mixer for grinding.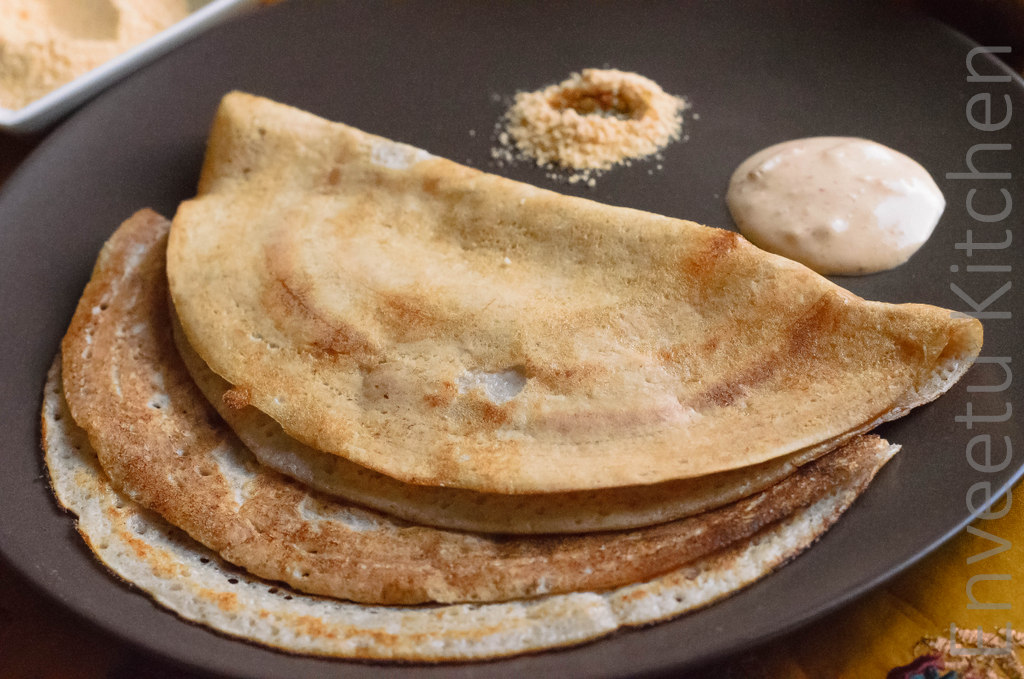 Mix both the batter together and ferment overnight or for 8-10 hours.

Since it is summer now, i just leave the batter on the Kitchen counter overnight. If climate is a problem for fermenting, then leave the batter inside the oven overnight, with the lights on.

Next day morning, Add Salt and mix the batter well.
Heat a Non-Stick pan, Pour a ladle of batter in the middle and spread it in to a circle using back of the ladle .