It is November already, time flies real fast. I m loving this speed. i m just waiting for my little one to grow up and join school!!! 😉 Don't think otherwise, i love him a lot, more than myself. But between this Motherly, Wifely duty, I feel the real ME is lost somewhere.
I do Love being a Loving Wife and a Mother, but i feel i m not getting time or space to do what i want to and love to do.It is been long since, i sat and read the morning newspaper!!!! I love to watch NDTV, but now it is Cartoon Network, Disney Junior all the time, Even when the kids are not there, the TV too, automatically plays only those channels!!!! No time for personal grooming, i sometimes feel i look like my kiddo's Nanny!!!! ufff!!!!
Weekends, i started to feel why it is coming, with everybody at home, i go crazy. The moment i wake up, i m in the kitchen, making 3 different breakfast for 4 people. Thought of it makes me dizzy!!!! To make those morning less complicated and to keep me sane, I go for these Instant Idly/Dosa recipes. With my elder one being a Dosa King, he is a happy kid with dosa for all 3 times of the day. I keep it simple with a Chutney and some Leftover sambhar. You can even pair it with some spicy Mango pickle.
Recipe Source : FoodFood Channel
Ingredients
(Makes 4 Cheela's)
½ Cup Besan/Gram Flour/Kadalai Maavu
1/ 4 teaspoon salt (or to taste)
handful of coriander leaves
Method
Chop onion and chili finely, wash curry leaves and coriander leaves and chop them finely.

In a bowl, add besan, chopped onion, chili, curry leaves, coriander leaves. Add Water little by little and make a batter of pouring consistency.
Add salt and hing and mix well. you might need more than ¾th and less than 1 full of cup of Water. So add water slowly to achieve the desired consistency.

Heat Tawa, pour a laddle of batter in the center and spread a little. Do not make it thin. Dot the edges with little gingely oil/ghee.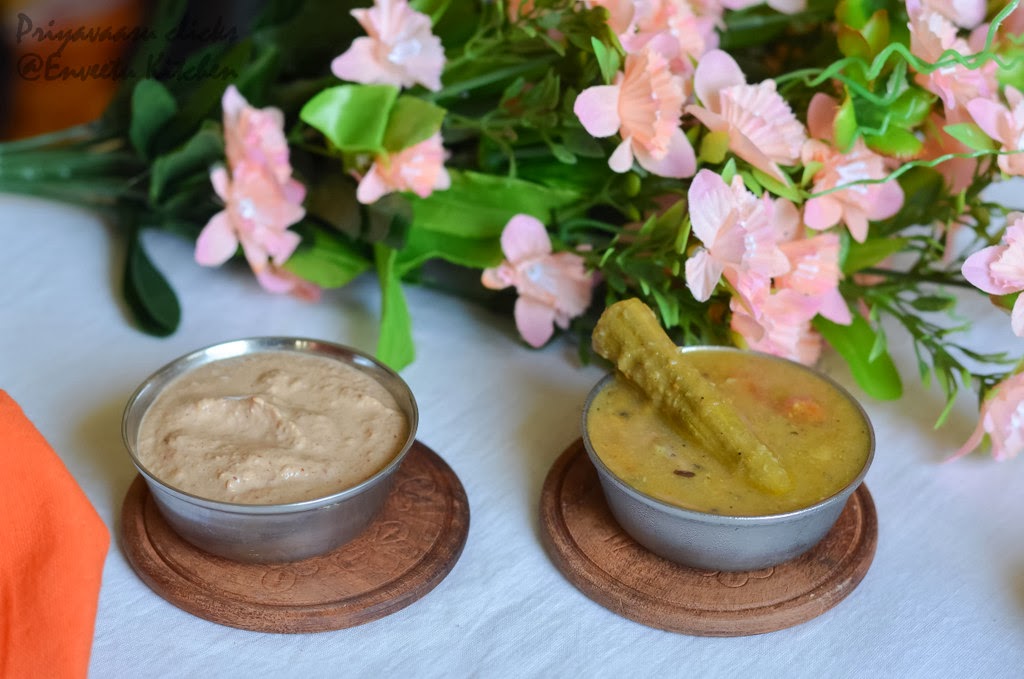 Cook for few seconds, till the top looks dry, flip and cook the other side for another minute. Remove to a serving plate. Repeat the same with rest of the batter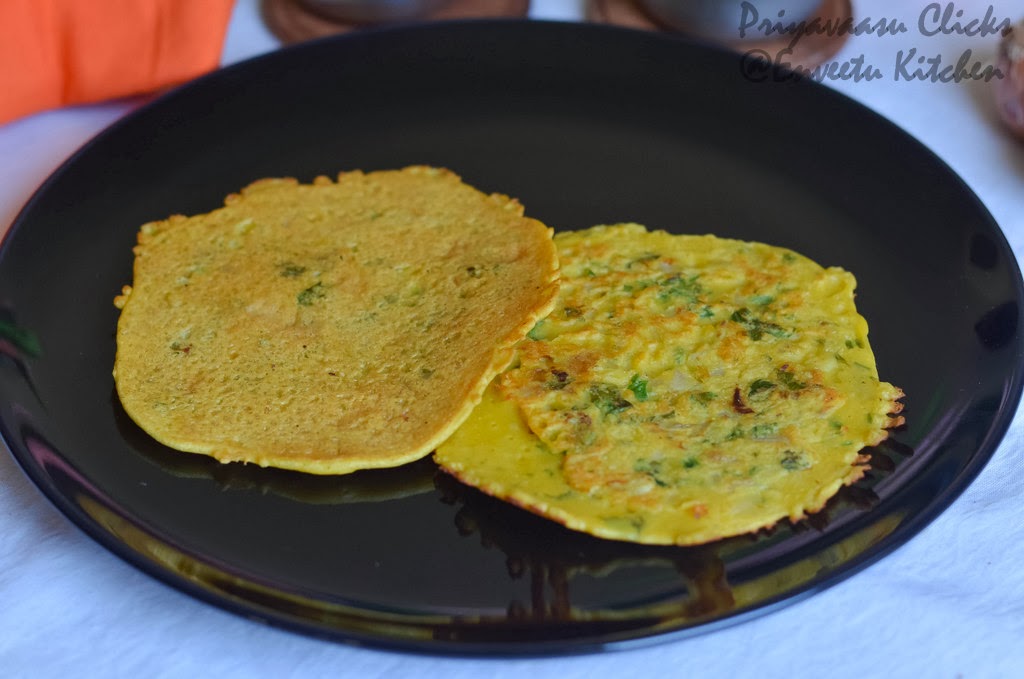 Sending this to CCChallenge, happening @ +Srivalli Jetti space every weekend.