Happy Kaarthigai Deepam to all of you.
After making all the regular pori urundai's, kadalai urundai's for Deepam, i planned to try something new for the festival.
Tadaaaaa Black-eyed Bean Bonda. It was so easy to make and tasted great.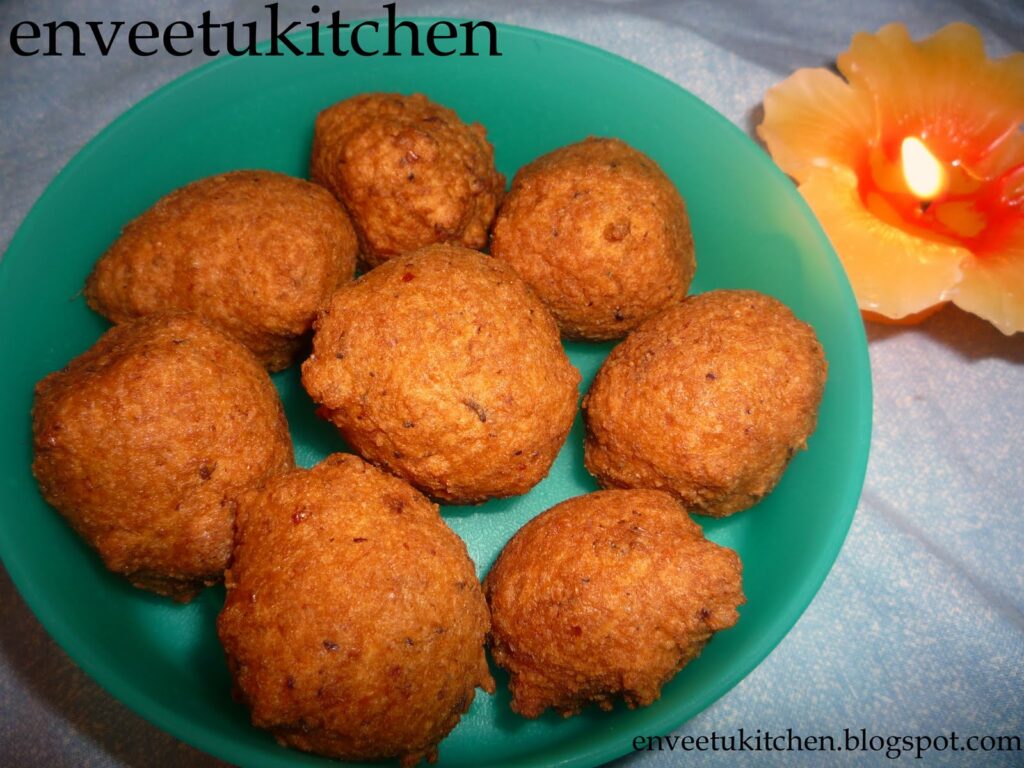 Like most beans, black-eyed beans are rich in the best sort of fiber - soluble fiber - which helps to eliminate cholesterol from the body. They are a good source of folate, potassium, copper, phosphorous and manganese. As a high-potassium, low-sodium food they help reduce blood pressure
Now comes the recipe.
Ingredients
Black-eyed beans - ¾ cup
Red Chilles - 4 to 5 nos.
Carrot - Medium sized carrot cut into half
Freshly grated coconut - 3 tbsp
Ginger - 1 tsp
salt to taste
hing - a pinch
Method
Soak Black-eyed beans for 4-5 hrs. Drain it thru a colander and remove the excess water. Now Grind the peas along with other ingredients. Dont Add Water. Let the batter be not too coarsely and not too fine.
Heat oil in a deep pan, take a small ball from the batter and deep fry. Remove using slotted laddle and place it on Paper towel.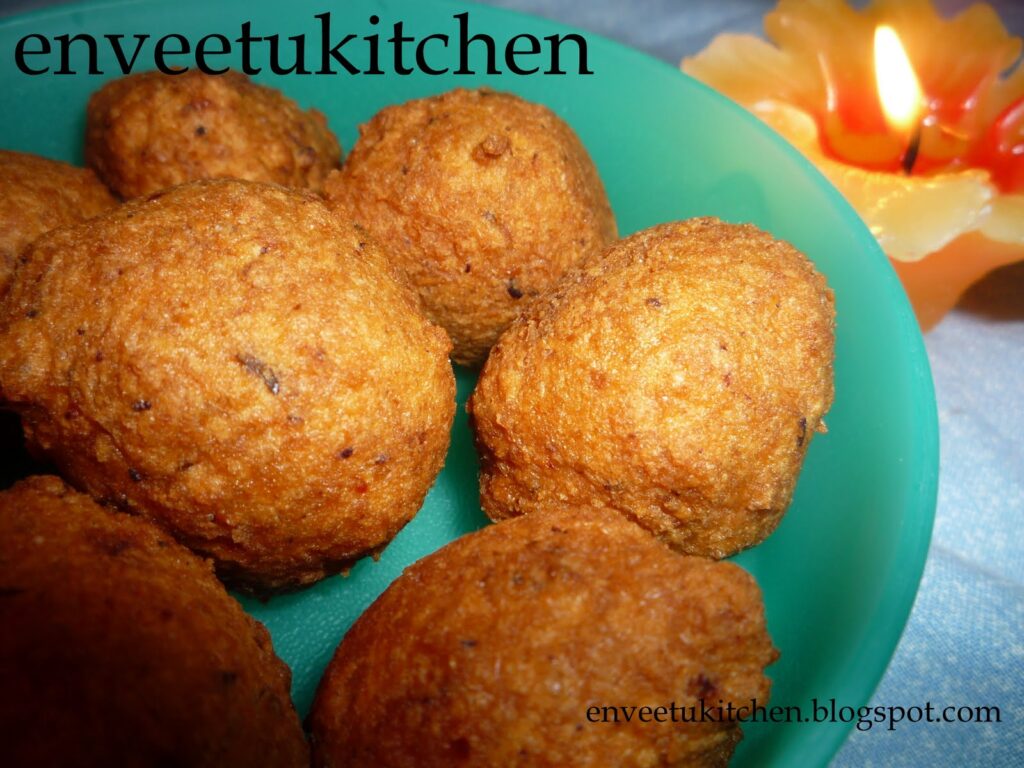 Serve Hot with Ketchup or any Chutney.
Packing this Bonda to MLLA -18, Hosted by Srivalli, Event started by Susan
And also to WYF- Tea Time Snack Event hosted by EC of Simple Indian Food Blog