Our last month's International cooking has made my bookmark list more longer. yes, there is lot more recipes to try and problem is if we don't try it immediately it goes back into that long list that is awaiting its day!!! One such dessert that falls in "try it immediately category" is Brigaderio, Brazilian chocolaty bonbon, a popular chocolate candy that is served as dessert and a specialty during birthday parties.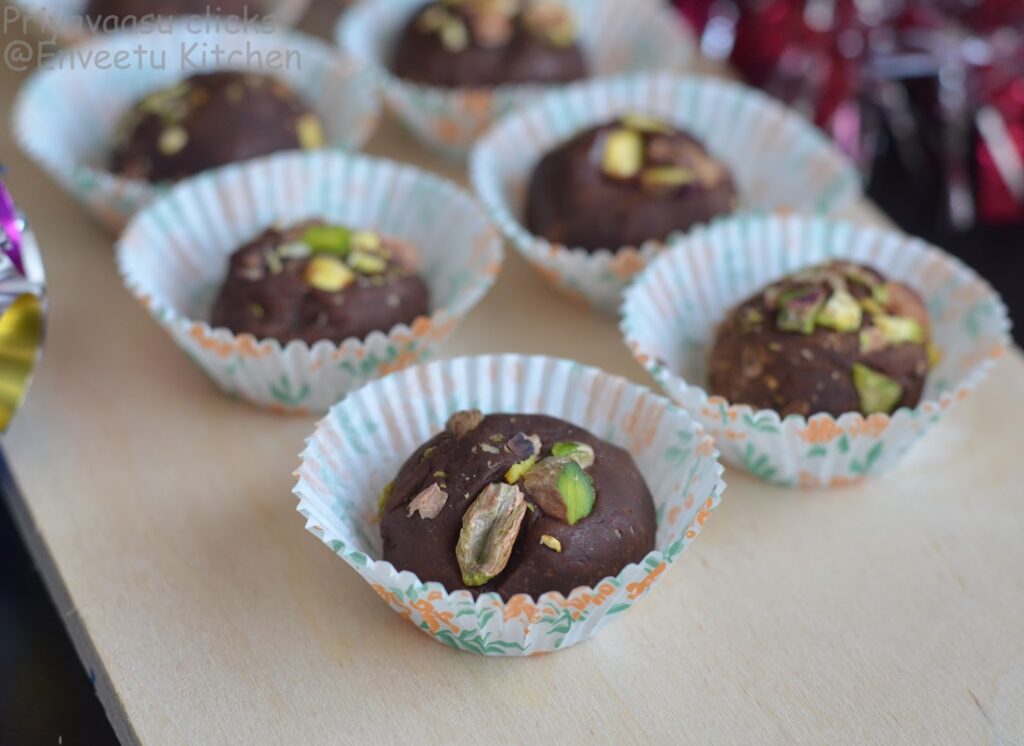 These are super cute, chewy chocolate delights. There was one more variety, where it is made just with condensed milk and butter, then rolled with cocoa powder. I didn't know how my kiddos will take to raw cocoa
, so i decided to make this chocolaty version. To make it little attractive, i just rolled it on pistachios.It was a super hit and Kuttu loved it to the core.
Ingredients (makes a dozen bite-sized Brigaderios)
½ tin Condensed milk (400gms tin)
2 heaped teaspoon of Cocoa Powder + extra 2 tablespoon for coating your hands while shaping
Method
In a non-stick pan, add butter when it starts to melt, add condensed milk and cocoa powder to it and mix well to combine.

Keeping the flame at simmer, continue stirring the mixture, until it forms together as a mass and follows your ladle wherever it goes, (i.e) comes together.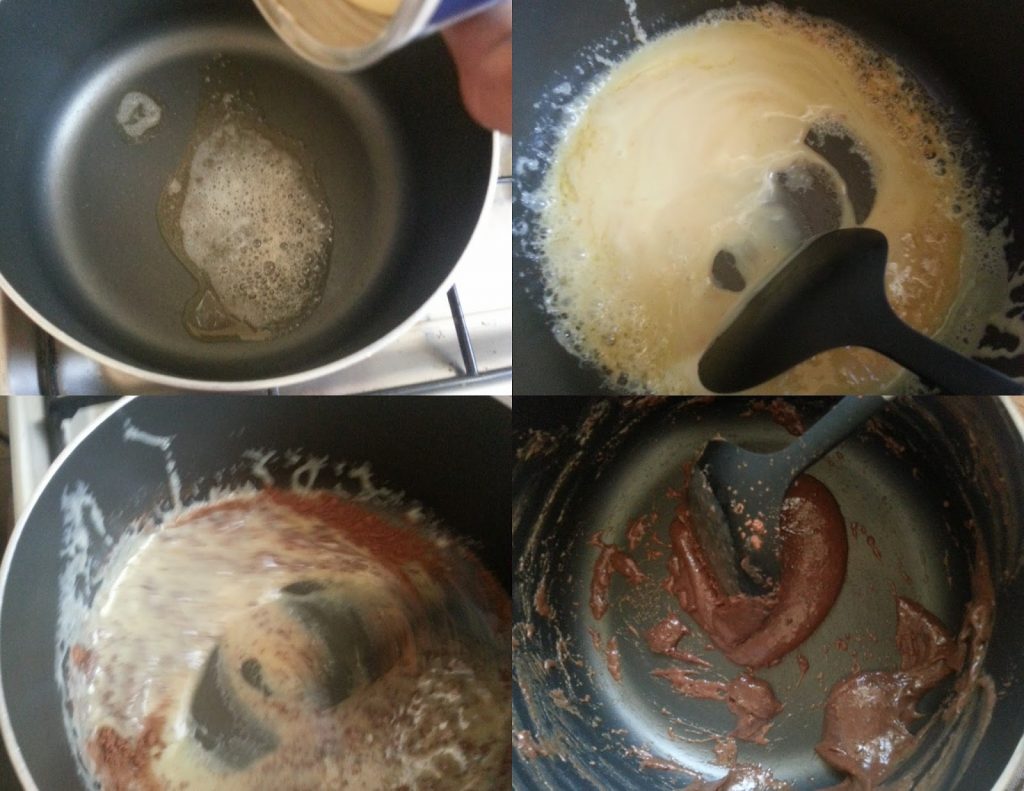 Alternately Suma says, you can check the done-ness by taking a spoon of the cocoa mass and turn it upside down, it should stick to the spoon for seconds and then glide down slowly back into the pan.

Once done, transfer the mixture to a flat plate and let it rest for about 10-15 minutes or until it is warm enough to touch.
While it is resting, chop the pistachios and keep the cocoa powder for rolling ready. While shaping the balls, dust your hands with cocoa powder, pinch a small portion of the cocoa mixture and roll it inbetwen your palms to make a ball.
Roll the made brigaderios on chopped pistachios to coat them.

Let it rest in the fridge for about 20 minutes to firm up.

Enjoy these chewy goodies and they make a wonderful gift during festive season too!!!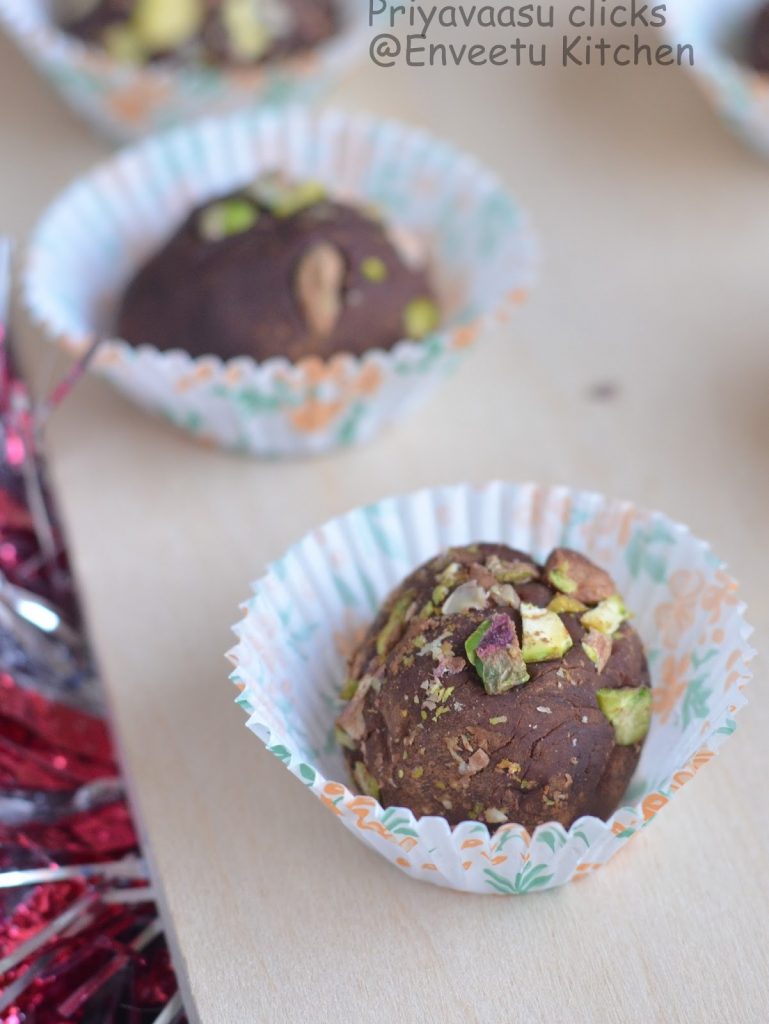 Notes
You can make the truffles a little more bigger and make 6-7 out of these ingredients.

I wanted to have a portion control so made bite-sized pieces.

Try different toppings like fresh coconut, chocolate sprinkles, confetti, whatever your kiddo finds attractive.