I was introduced to buckwheat groats by +sangeeta khanna. I have been using it on and off in my regular cooking. Love to add it to my soups, sometimes to my dry curries too. While looking for some healthy breakfast options for myself, i remembered a half-opened pack of groats in my freezer that beautifully fits in my A-Z theme too. Here it is a simple upma made of buckwheat groats. They can be made into porridge too, though i haven't tried it, i bet they should taste fine with milk or my favorite buttermilk.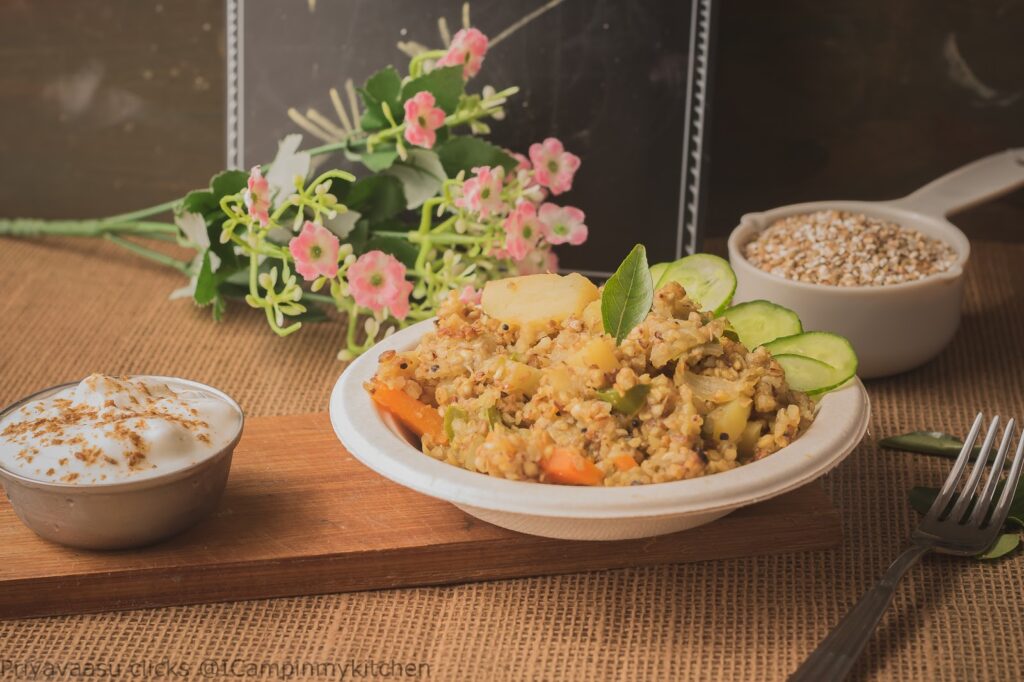 These hulled seeds, mine were half-broken, have a nutty taste when you taste them raw, dry roast them and you will love that aroma. Once roasted, use them like normal rava/sooji, only more healthier. I have added some veggies to make it more filling. I have used potatoes, capsicums, carrots and cauliflower. You can also add some green peas or even cabbage.
Ingredients
½ cup mixed vegetables (I have used capsicum, carrots, cauliflower and potato)
Tempering
2 green chilies, slit lengthwise
¼ teaspoon turmeric powder
4-5 curry leaves, torn in two
In a deep Kadai/pan, dry roast the buckwheat groats until golden and roasted. Keep the flame simmer and roast, if any higher it might burn the groats.

Remove the roasted groats onto a flat plate. In the same pan, add oil, splutter mustard seeds, add curry leaves, hing and slit green chilies and sauté for a minute.
Now add veggies to this and add ½ cup water, add salt and cook it covered until the veggies are almost done. Takes about 5-8 minutes.

Remove the cover and add the roasted groats to this and mix well and add another ½ cup water and cover and cook for another 8-10 minutes.
By this time, all the water will be absorbed well by the groats. Fluff it up with a fork, garnish with coriander leaves and serve warm with some curd.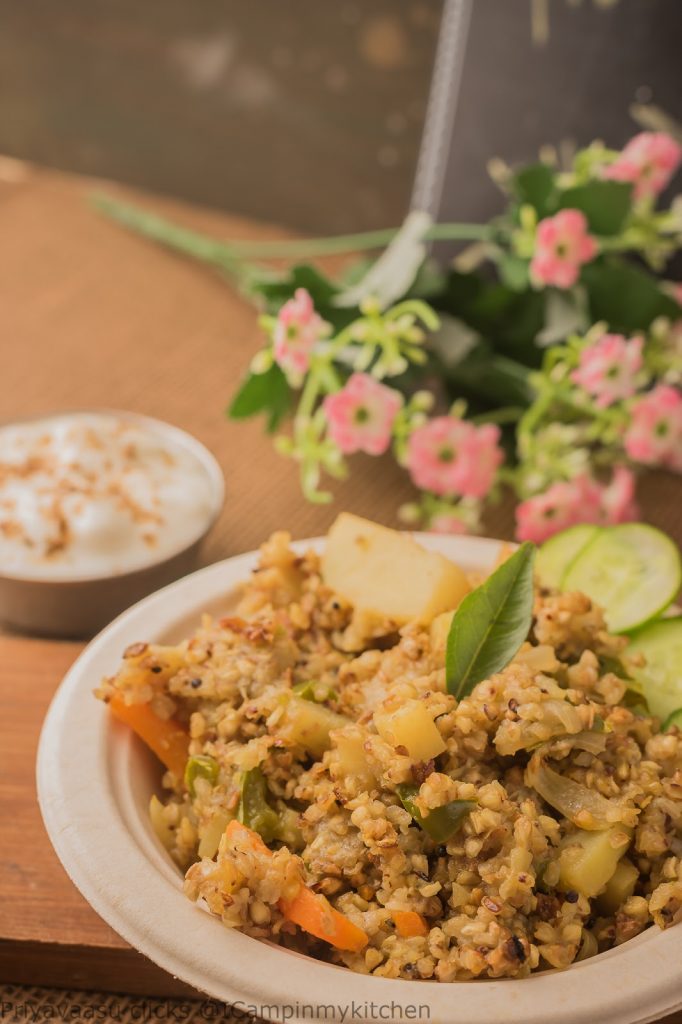 Day 2