Having a one-year old  @ home after 7 years, doing the same thing one more time, ufff sometimes I feel tired to the Core!!! But when i see him laugh n giggle, come running to me, hug n smile, all my tiredness vanish in a moment. Like any other mother, i too started with tinned baby food for my lil one when he turned 6months, but it didn't suit him , he got rashes immediately and when i consulted my Doc, he said may be the Milk Protein in it didn't suit him. So Commercial Baby Food is Strict NO NO to him.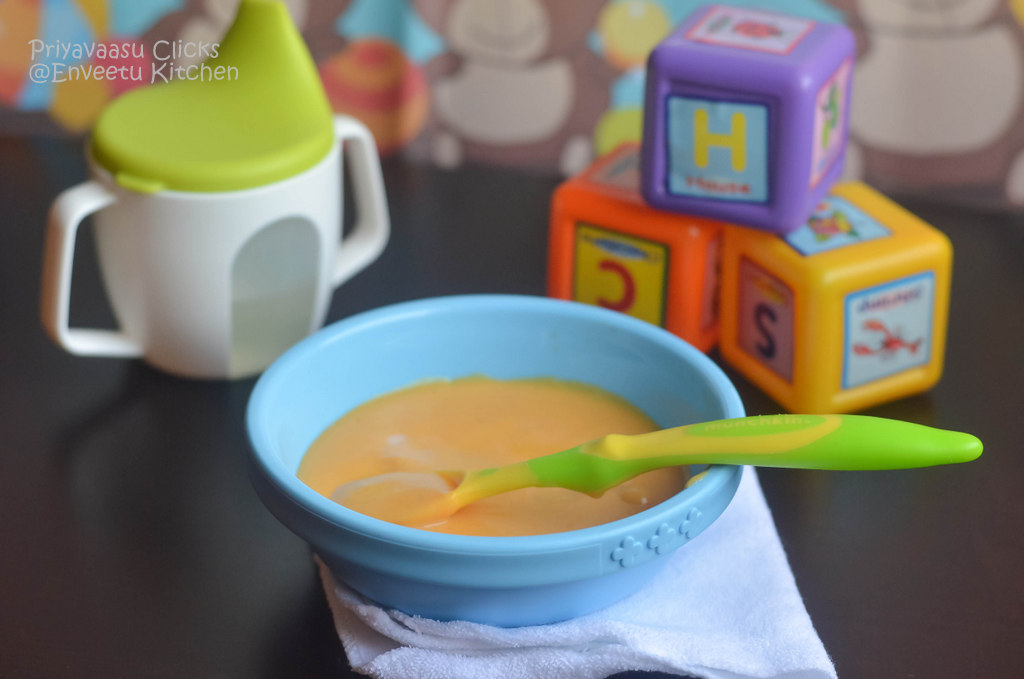 This Porridge is something i make for his Snack, apart from his 3 regular meal. It is Filling, Nutritious and Home-made with loads of Love. You can try making this with Beetroot, Pumpkin, Sweet Potatoes too.
Ingredients
2 tablespoon Poha/Rice Flakes
½ Cup Milk
1 teaspoon Sugar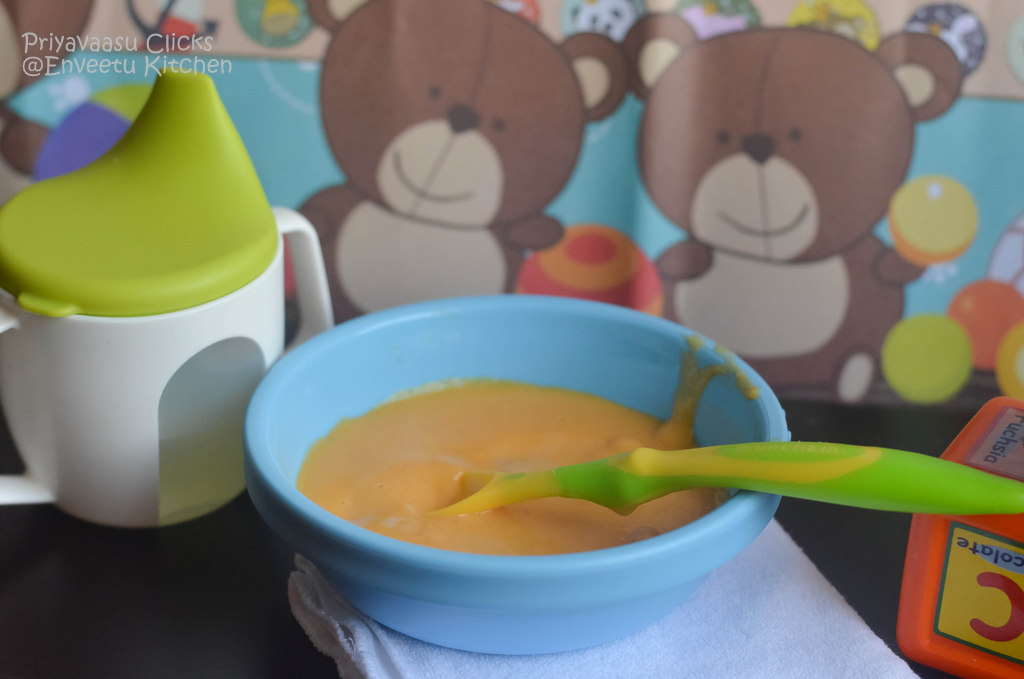 Method
Scrub and wash the carrot well. Cut it into small roundels. 

Take it together with rest of the ingredients. This can be pressure-cooked or Cooked in a Microwave.

If Pressure-cooking, Cook for 4 Whistles or until soft. 

If Microwaving, then take the ingredients in a Microwave-able Dish, Cook for 10 minutes @ Microwave Power medium.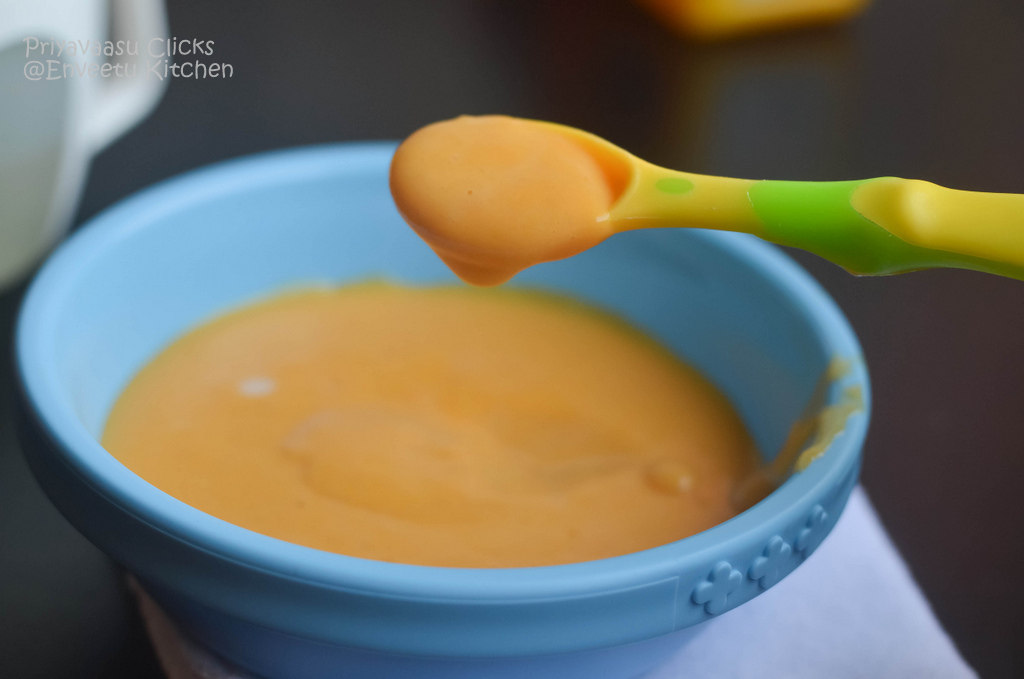 Take it out of Pressure Cooker/Oven. Let it Cool, Grind it to smooth in a mixer. The Porridge should be a bit thick, so do not add more milk or water to it.