For the Last day i m posting a Recipe from Tarla Dalal's Fun Food for Children. An Easy to make to Fritters. If you have sudden guest or just feel like having something hot and crisp, you can make these in a jiffy. I have made little changes to the original recipe.They tasted so yum and made a great Evening Snack with Hot Hot Coffee!!!!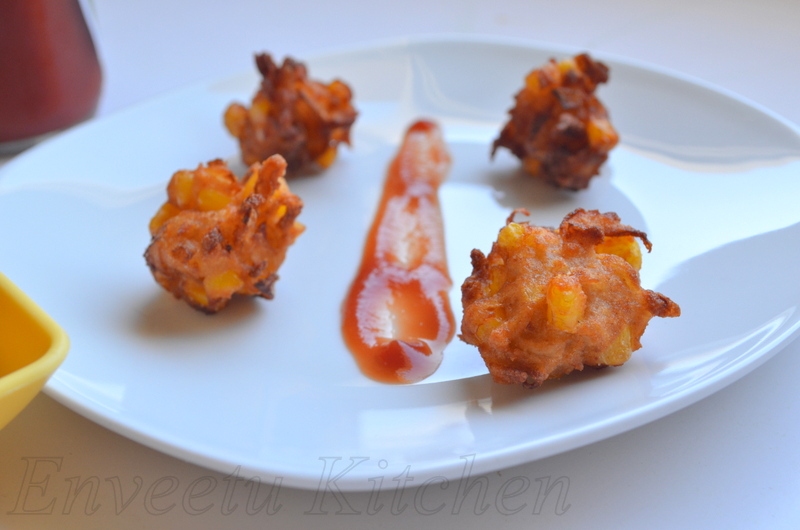 Ingredients
1 Cup Potato, Peeled and grated
½ Cup Onion, finely Chopped
½ Cup Sweet Corn Kernels, Boiled
3 tablespoon Chilli Sauce
¼ teaspoon Shredded Ginger (Not in the recipe)
2 tablespoon Wheat Flour/Gheun ka Atta
2 tablespoon Rice Flour (Not in the recipe)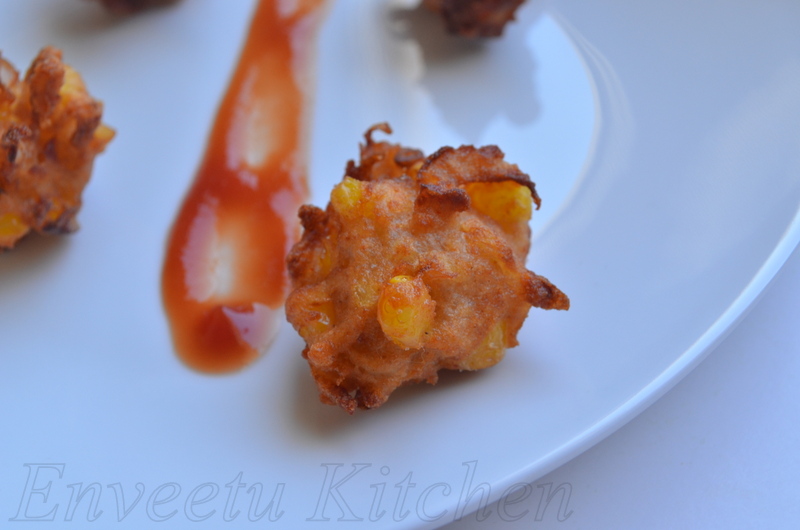 Method
Squeeze and drain the liquid from the grated potato and put it in a mixing bowl.

To the Bowl, add chopped onions, boiled corn kernels, chilli sauce, shredded ginger and give it a good toss.
To this Veggies Mix, add Wheat flour, Rice Flour and Salt and Mix well.No Need to add water.

Heat oil in a Pan/Kadai, drop spoonfuls of the mixture into it.

Deep fry till golden brown. Drain on a Paper Towel.
Serve Hot with Chutney of your choice.
Notes
If you don't have/prefer using chilli Sauce, mince 2 green chilies and use.
The Original Recipe, used only Wheat Flour, after tasting the first batch, i didn't like the texture of the fritters, so i added Rice flour to make it more crispier.
You can even shape them as patties and Fry.