For the Last day of Marathon, i m revisiting a recipe, for which i never posted a picture. Oh yeah, you read right, a Food blog post without a Picture.
Another Healthy Breakfast Option, Oats Porridge. I make sure, we have it atleast once in a week. Topped with Cinnamon and handful of raisins, a Food full of Nutrients and Energy needed for that Morning Rush!!!!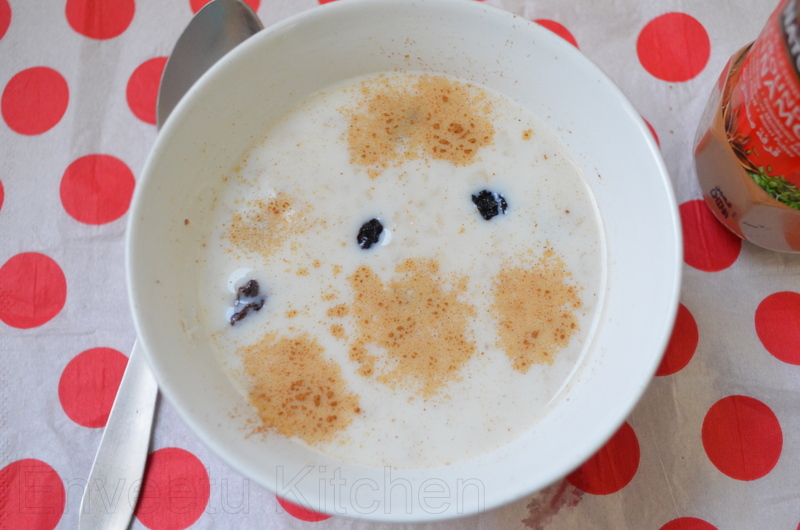 a generous pinch of Cinnamon
few raisins and toasted nuts for garnishing (optional)
 

Boil Milk and water together in a pan.

Add Oats, reduce the flame and cook. It take 2-3 minutes maximum for the oats to cook.

When done, Add Sugar, Mix well and Take it off the stove.

Top it with Cinnamon and Raisins, Serve Warm.