I have already posted a Poha Cutlet Recipe. This is another tweaked version of the same recipe!!!!The Former being a Gulit-free snack for adults! But this one, you can enjoy it on a Day, where you let go of yourself from that "D(iet)" letter Word!!! I made this for my Kid's School Snack Box, he enjoyed this very much!!!!
I have Joined hands again with Srivalli and some other friends for a

Theme Based - 7 Day Blogging Marathon

, from 9th Feb - 15th Feb. If you are interested to join us, please follow the above link!!!!
Ingredients
1 Cup Rice Flakes/Aval/Poha (i have used Brown Rice Flakes)
1 Small Potato, Peeled & Boiled
½ Carrot, finely shredded
2 tablespoon Green Peas (i have used frozen)
½ teaspoon Red Chilli Powder
¼ teaspoon Coriander Powder
¼ teaspoon Amchur Powder
Salt to taste
1 or 2 tablespoon Bread Crumbs
Oil for Frying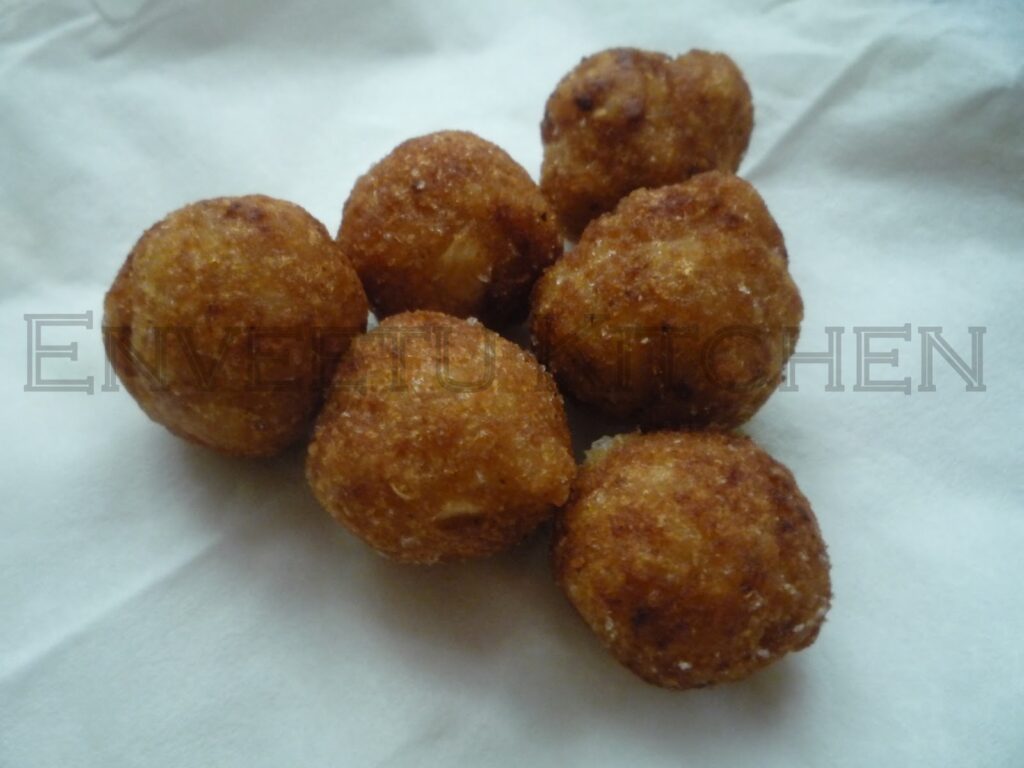 Method
Soak Poha in Water for one or two minutes and make it soft. Take all the ingredients except Oil, in a Large Bowl and Mix well together. It would come together as a Sticky dough. Let the dough sit for 10 minutes. Divide the dough and make balls of small gooseberry size. lHeat oil in a Kadai, Deep fry them in batches. Keep the flame in Medium and Fry. This makes sure, it is cooked on the inside too!!!!Good Snack for the Windy Weather!!!!