Today we are visiting Croatia. Croatian cuisine can be divided into a few regional cuisines which all have their specific cooking traditions, characteristic for the area and not necessarily well known in other parts of Croatia. Most dishes, however, can be found all across the country, with local variants.
I chose to makea delicacy that is served during carnival time. Delicious, apricot jam filled doughnuts, ah ah, no Krofne/Krafne/pokladnice.
Croatian krafne or pokladnice, are airy filled doughnuts. They are round and usually filled with jelly, marmalade, jam or chocolate as well as butter, nutella and cinnamonn. In Croatia, they are especially popular during
Rijeka Carnival held each year before Lent (between late January and early March). These doughntus
do not have the typical ring shape, but instead are solid. Traditionally, they are filled with jam (apricot or plum).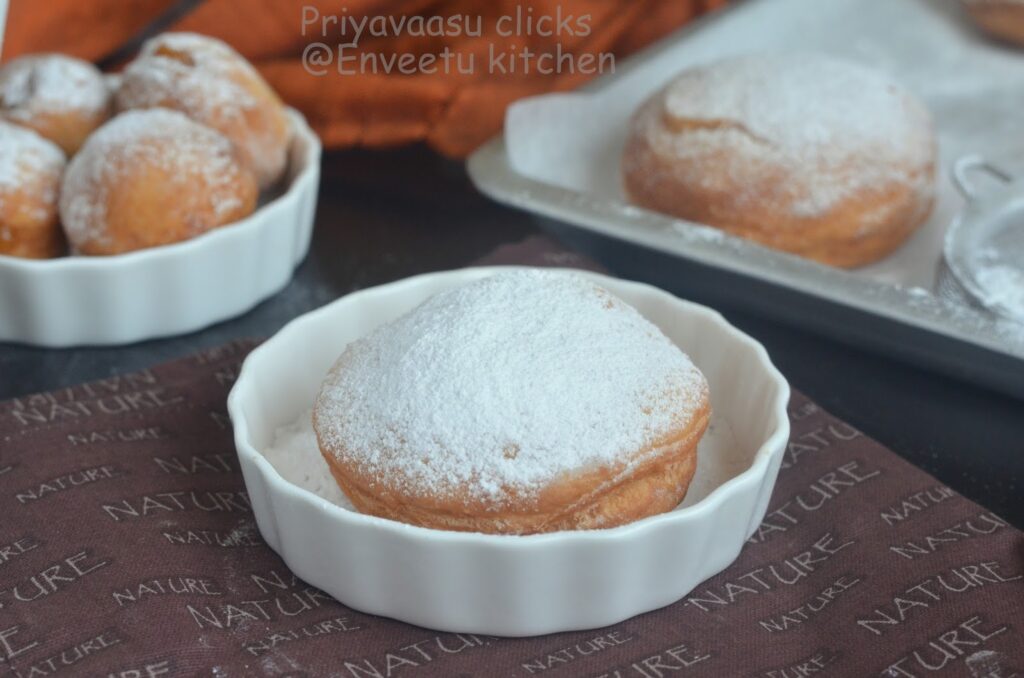 Source Kitchen Nostalgia
Ingredients
500 grams All Purpose flour (approximately 3&3/4 Cups of flour)
50 grams butter (shortening can also be used) (1/2 stick)
1/2 cup yogurt (2 egg yolks)
1/4 cup apricot jam or jelly
Oil for deep-frying the krafne
1 tbsp of flour + water to make a paste for sealing the doughnuts.
Ingredients for homemade apricot jam (microwave method)
1/2 Cup dried apricots
3/4 cup sugar
juice of lemon


Method
Wash and Soak the apricots in water and leave it overnight. Next day morning, grind the apricots with the water, it has leftover after soaking.

Take the puree in a microwave safe bowl, i measured it while transfering, it was around 3/4th cup.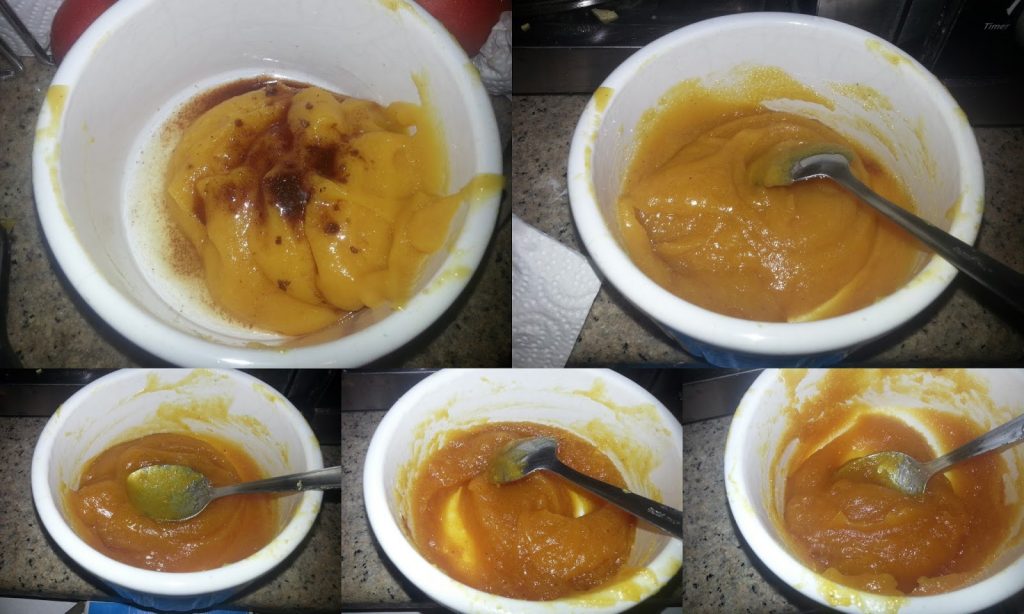 Add sugar, lemon juice and a sprinkle of cinnamon, mix well. Microwave high for 4 minutes, taking it out and mixing well after every 2 minutes.

Mine was almost done after 4 minutes, i cooked again for another 30 seconds to get a jam like shine and consistency.

Let it cool to be used as a spread or to stuffed into krafne/krofno.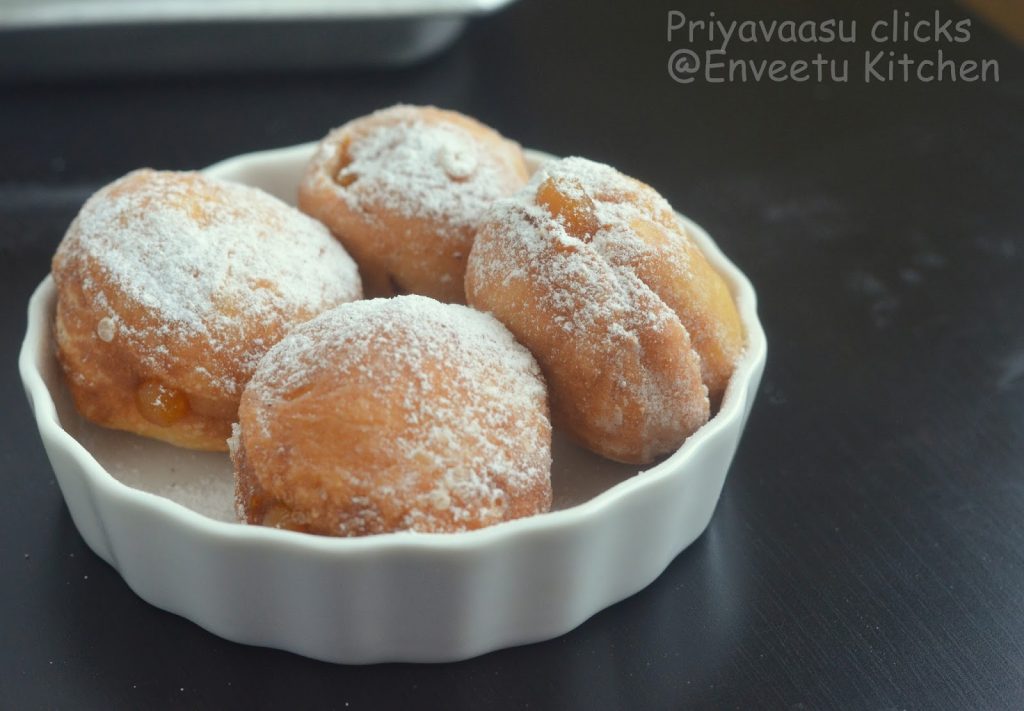 Method
Heat milk in a saucepan, no need to boil, add butter to this and take it off the stove.

I used my food processor to make the dough, makes things easier for me. Add flour, sugar, salt and yeast to the food processor bowl, pulse it few times to mix well.

Now with the processor running, add the yogurt, followed by milk-butter mix. Let it knead to form a dough.

Transfer the dough on to well floured surface, knead well using your hands to get a soft dough. The dough needs to be very soft, similar to pizza dough.
Oil a bowl and transfer the kneaded dough into it, cover and let it rise for an hour and until doubled in bulk.

Punch dough down. On lightly floured board roll dough ¼ inch thick. Cut dough into 3-inch rounds. On one round place about 1 teaspoon of apricot jam.

Brush edge with a flour paste then top with another round of dough. Press to seal edges.

Repeat the same with rest of the dough. I made 6 doughnuts like this and for the rest of the dough i rolled it 1/2 inch thick and cut out as roundels to be filled with jam later.

Cover with cloth and let rise for 30 minutes or until double in bulk.

Heat the oil in a pan, when it is hot enough, gently slide the krafne into the oil, top side down, 2 at a time. Fry, turning several times, until golden all over. remove using a slotted spoon and drain on a paper towel.
To fill the doughnuts after frying,

Fill a piping bag with apricot jam, just punch the sides of the krafne with the nozzle and pipe the jam into it.

While serving, dust a generous shower of powdered sugar and serve. Makes a delicious after-school snack