Chhattisgarh is an East Indian state carved out of Madhya Pradesh. Chhattisgarh is also called the "rice bowl of central India. Apart from being the rice bowl it also accounts for 15% of the total steel produced in the country. Chhattisgarh is known for "Kosa silk" and "lost wax art". Besides saris and salwar suits, the fabric is used to create lehengas, stoles, shawls and menswear including jackets, shirts, achkans and sherwanis.
Most of the traditional and tribal foods are made of rice and rice flour, curd and a variety of green leafy vegetablesne of the common meal had during the scroching summer is Bore Baasi ( literally means dipped rice from last cooked meal) which mainly consists of cooked rice dipped water/dahi/buttermilk. It is mostly accompanied by pickle and raw onion. It helps maintain the water levels in the body, keeping it cool and hydrated during the hot and arid summer days.
I m bringing you today a diwali delicacy made using rice and curd Dehrori.It is also been listed as one of the must try food from the state ofchattisgarh here.
Ingredients (I used ¼ cup measure and got around 10 dehrori)
2 Cups Sugar + ¼ Water for making sugar syrup
½ teaspoon cardamom powder
mixed nuts for garnishing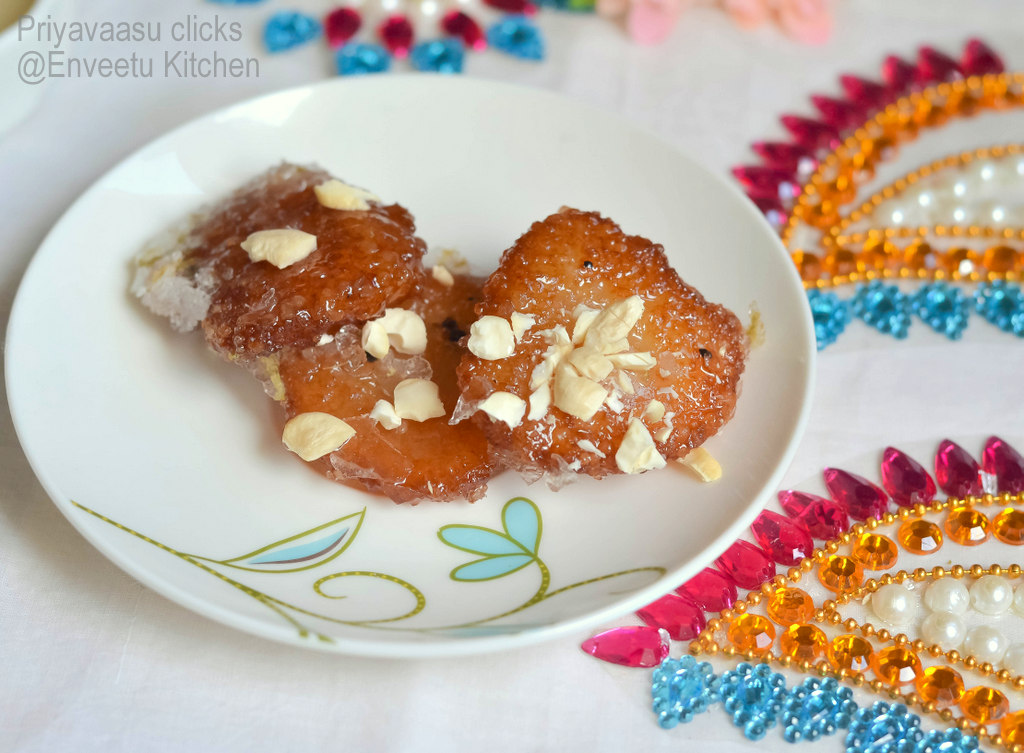 Method
Soak Rice for 5 hours. After the required time, drain all the water and grind it to a coarse paste. Transfer this to a separate bowl, add curd to this and mix well.

Let this sit the whole night for fermentation.
Next day morning, first make the sugar syrup of 1 string consistency. Boil water and sugar together, when it becomes thick, check by taking a small drop of syrup from the back of the spoon, when you stretch that drop in between your thumb and index finger, it should form a string.

Take it off the stove, add cardamom powder and lime juice.
Heat a pan with oil/ghee,

take a small ball of the fermented rice mixture and flatten by patting it and gently slide it in to hot oil.

Deep fry the dumplings in ghee and add it to the sugar syrup and leave it in the syrup to be soaked well.

Garnish with mixed nuts and serve. My Master Taste-tester for this BM season, loved it thoroughly !!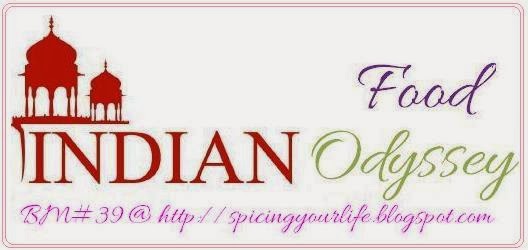 Notes
I soaked the rice around 4 in the evening and ground the rice

@ 9 in the night and left it on the counter for fermentation. Next day morning, i kept the mixture in the fridge and made this around noon.

The amount depends upon the size of the dehrori. I made bite-sized, coz i didn't want over-eating.

It is a Calorie-laden dessert, so enjoy accordingly. We had it for over 3 days keeping it in the refrigerator

.