Today's post was something I decided well ahead of this BM. Though I chickened out at the beginning of this BM , this theme was something I planned when valli announced it six months before.
Jharkhand was one of the state for which I did some research for last year's Mega BM Indian food odyssey. 
Though Jharkhand and Bihar share the cuisine, this state has some gems on its own. This recipe is  from an online magazine's article  talking about the rich food culture and practices of this state.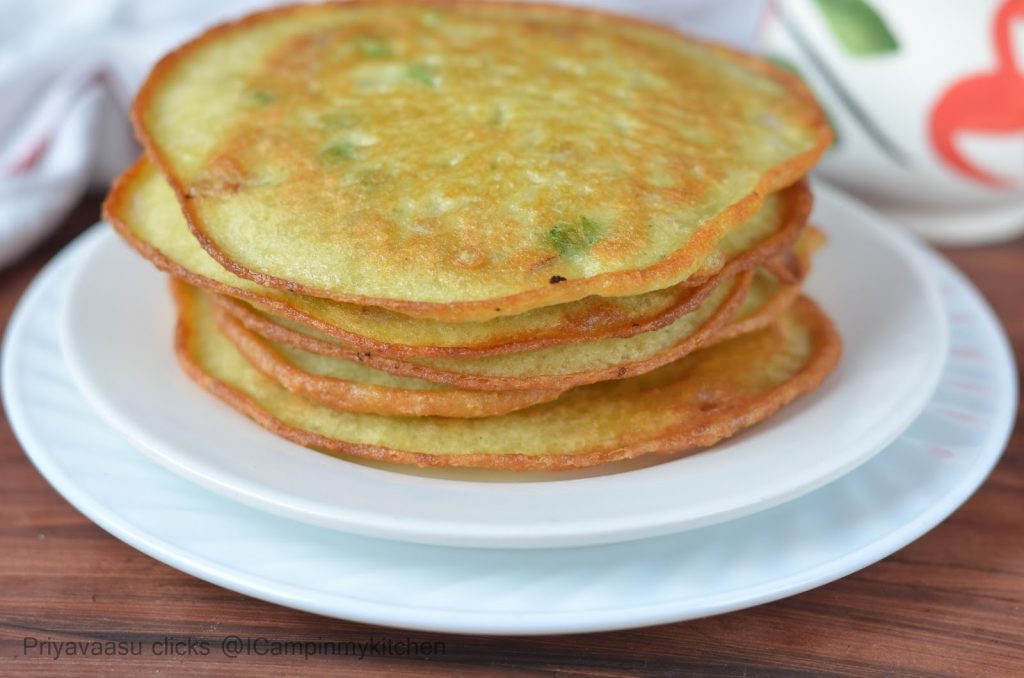 I have tried this recipe using leftover rice also and this is definitely a keeper's recipe for using leftover rice which is sometimes a big tension  in many household. I served it with simple dhania chutney/ coriander chutney, which made a chatpata combination.


Ingredients
¼ cup green peas (i used frozen)
Handful of coriander leaves
Wash and soak rice and dal together for 4-5 hours. It is ideal to soak hem in he night, so it is easy to grind and make them for morning breakfast.

Before grinding, drain he excess water from he rice and dal. Take it together with chilies and coriander leaves and grind to a fine batter using little water.
Transfer the batter to another bowl. Add green peas and chopped onions, salt and mix well. Heat a shallow pan with ¼ cup of oil. Do not worry, you can make around 10-12 dhuska's in the same oil. 
When it is hot, take half a ladle of batter and pour it in the center. Wait until the edges starts to brown,  slowly flip the dhuska to other side and cook until it browns.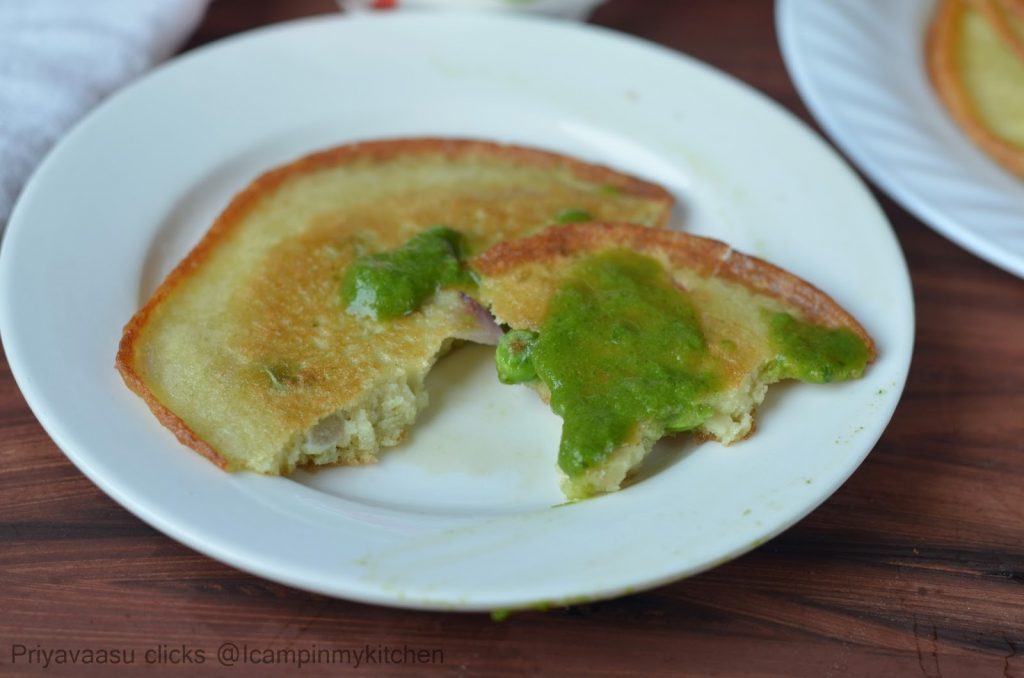 Notes
Traditionally the dhuska has to be deep-fried. I have shallow-fried here, you can also make it on a dosa tava/pan like a normal dosa.

soon after grinding it, leaving it on the counter for longer time, will cause fermentation, which is not usually done with Dhuska. If in case, planning to make it later, do refrigerate the batter.