Today's recipe is one which i decided first without much brainstorming. Since i have made this many times, but haven't posted it here, for no big reason. My elder one loves this thick pancake-like dosa very much. It quite resembles the tavala adai we make, thick,crispy dosa made in a kadai with lot of spices added. I just love when amma makes it, the kitchen smells of crispy dosa cooking in gingely oil. 
I made it for our weekday breakfast, when kids were at home for spring break. It is the time, where mommies are always haunted with "Amma i m hungry" from their kids. Yeah, i sometimes feel whether they are really hungry or they want something to grind in their mouth to kill time or to exercise their non-stopping chatter boxes which otherwise will be at rest during school holidays. 
So,with them at home and waking late at 11 am, this rotti, makes a good brunch with a nice chutney. I referred to Valli's blog for the recipe and followed it to the T. Do try it and let me know how you liked it.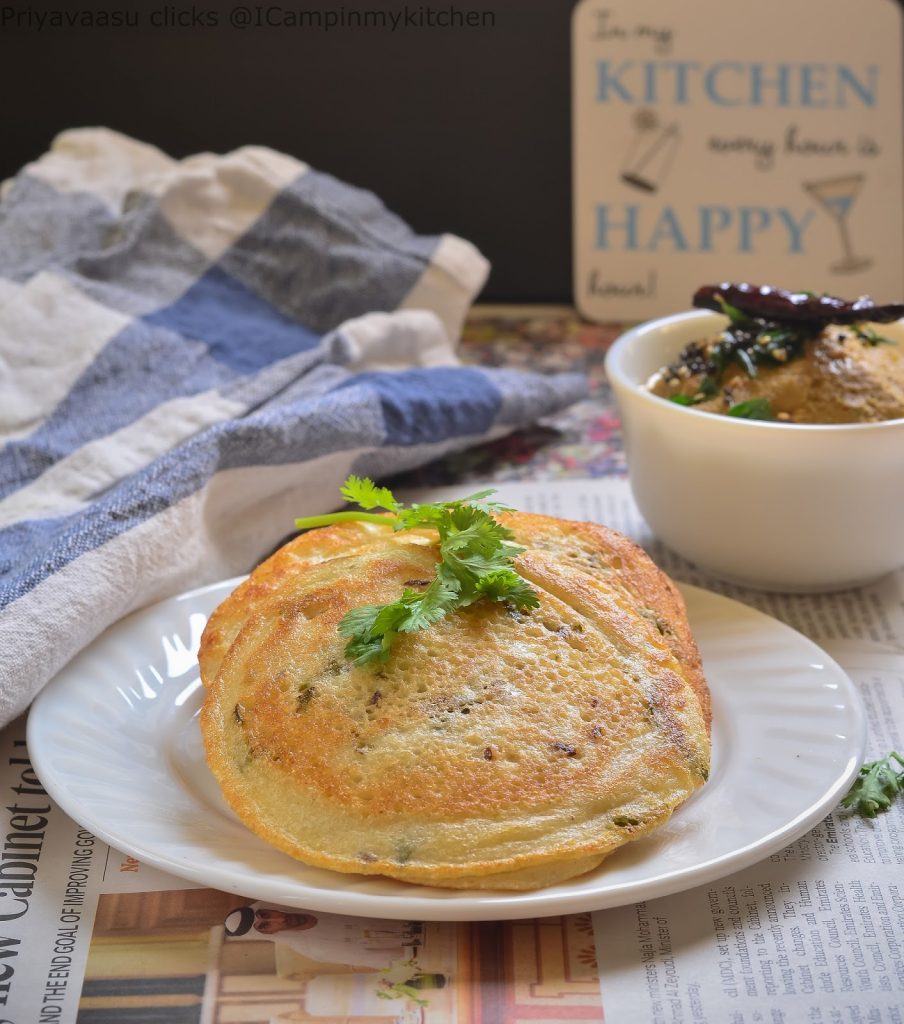 Ingredients
1 teaspoon salt or to taste
Gingely oil for cooking the rotti
Seasonning
2-3 nos green chilies, chopped
2 tablespoon coriander leaves, chopped (optional)
Method
Wash and soak rice and dal separately for 3-4 hours. Drain and grind the dal to a smooth batter. Remove the dal batter into a clean vessel. Now add the rice and grind it to a coarse batter.

Valli says, original dibba rotti is made using rice rawa, so if you grind the rice to smooth batter then the texture of this delicacy will be totally different and becomes a normal dosa. So,remember to grind it to a coarse batter.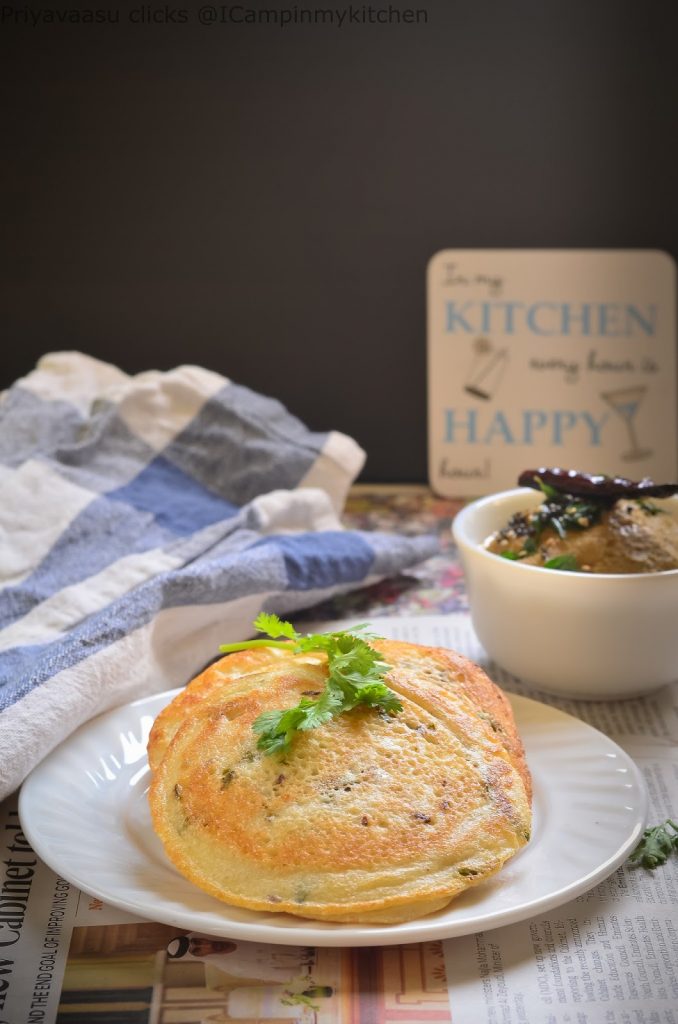 Now add this rice batter to the urad dal batter, mix well. Let this sit on the counter for 2 hours to ferment. 

Before making the rotti's, add the seasoning to the batter, give it a good stir. The tava/pan used to make the rotti will be little curved, so the center of the rotti is bit thick. So i used my normal kadai to make this, you can even try your appa chatti.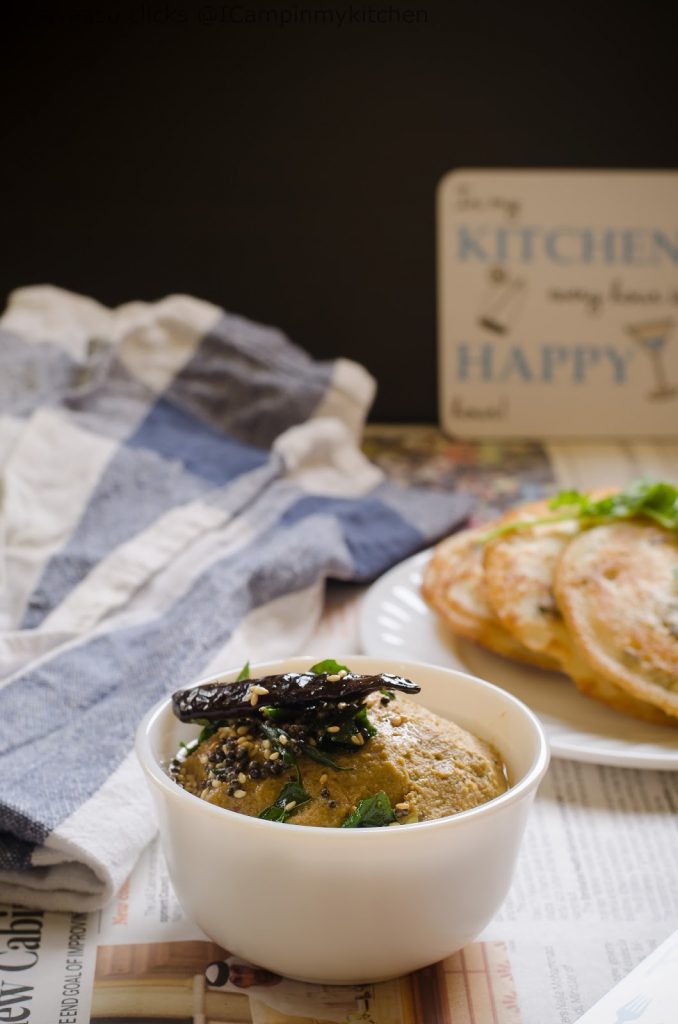 Take a ladle of batter, pour it in the center of the kadai. Do not spread, add a generous spoon of gingely oil around it, cover and cook in a simmer flame for a minute or two. Flip and cook the other side for another minute. Serve it hot with any chutney of your choice. I served it with Dosakaya pachadi/Tindora chutney.