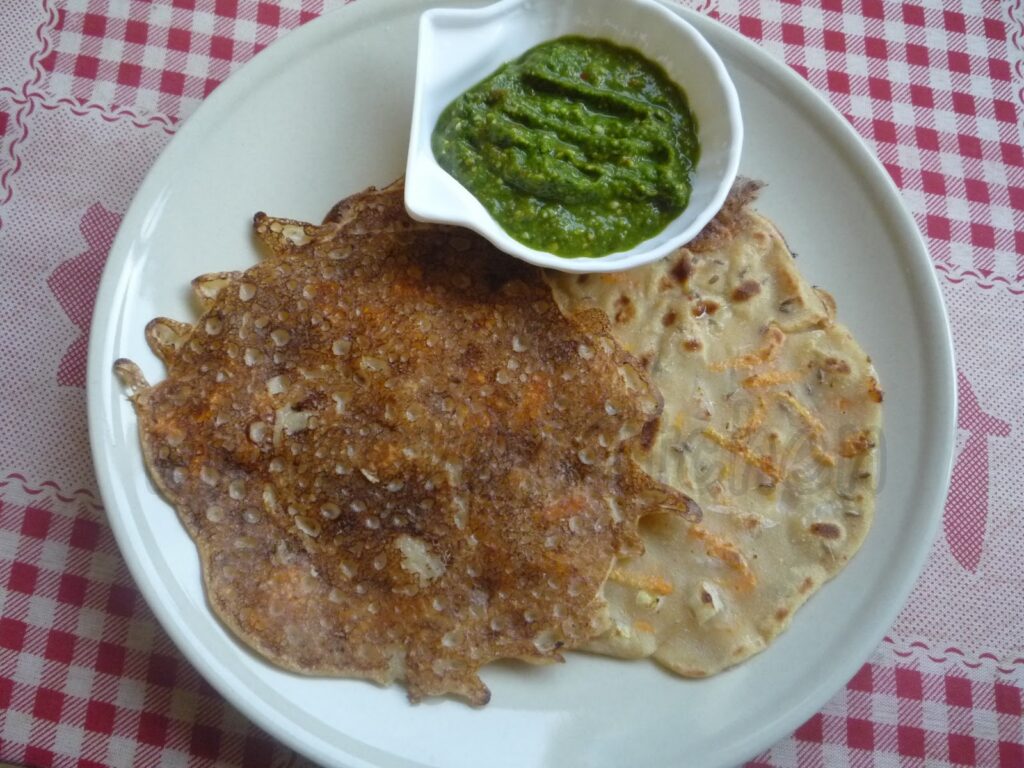 Godhumai Dosai/Instant Wheat Crepe
Ingredients
3 Cups Wheat flour
1 Cup Whisked Curd, preferably sour
3-4 nos Green Chillie, finely chopped
2 Medium Onions, finely chopped
1 Medium Carrot, Shredded
In a Wide Bowl, Mix both the flours, add Curd and Water and Bring it to Dosa Batter Consistency/Pouring Consistency.

Add Chopped green chillies, onions and shredded carrot to the batter and mix well. Adjust the Salt.

Heat a Non-Stick Tawa/Pan, Pour a laddle of batter in circular motion. Don't spread the batter using the back of the laddle!!!!!

Keep it to a medium circle, smear the edges with little oil. Wait for a minute, Flip and Cook both sides.

Serve Hot with your favorite Chutney
Kothamalli Thogayal/Coriander Chutney
Ingredients
1 Bunch of Coriander leaves
2 tablespoon Urad dal
3-4 Red Chillies
Tamarind, a small gooseberry size
Salt to taste
hing a pinch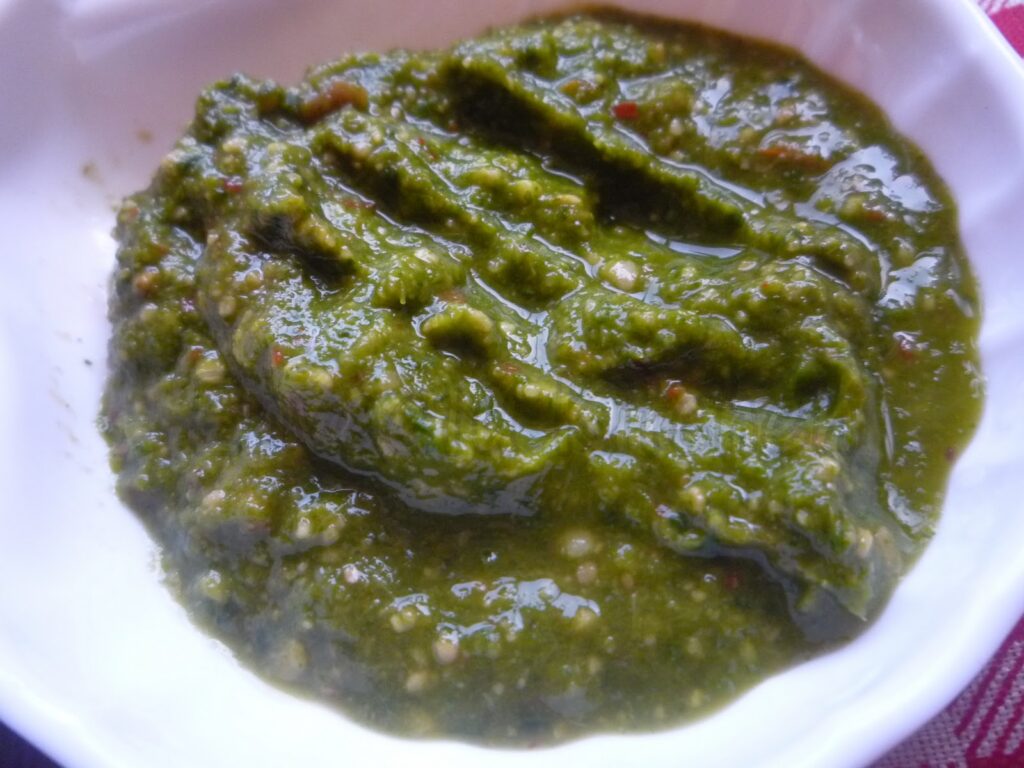 Method
Cut the roots of the Coriader leaves bunch, keep the stalks, Rinse thoroughly and Chop Roughly.

Heat a Pan and Roast urad dal, chillies and tamarind with little oil. Switch off the pan, add Coriander leaves and let it be in the pan.

When the roasted ingredient are cool enough, Grind them along with salt and coriander leaves.

Do not add much water while grinding.Let the chutney be little coarse.

Transfer it to a bowl, heat a teaspoon of gingely oil, splutter mustard seeds, add hing and pour over the chutney.