Parangikaai dosai, never in my dream i imagined we can make dosa with this vegetable. I love making parangikaai vathakuzhambu and sambhar, even payasam and halwa,  but dosai, seriously i was thinking twice before soaking rice and dal for this.  
The inspiration for this dosa is from Lincy's space. It is a grind & pour dosa, that adds up for the inspiration to make this, he, he!!! 
You don't need dal for this dosa, it can be made with rice alone. I added the dal for giving it a little protein power.  
If made only with rice and the pumpkin, the dosa has a lovely yellow tinge. I didn't have dehusked urad dal, so added the one with skin, that is why my dosa has a dark color. Neverthless, the taste was awesome and that is what matters the most!!!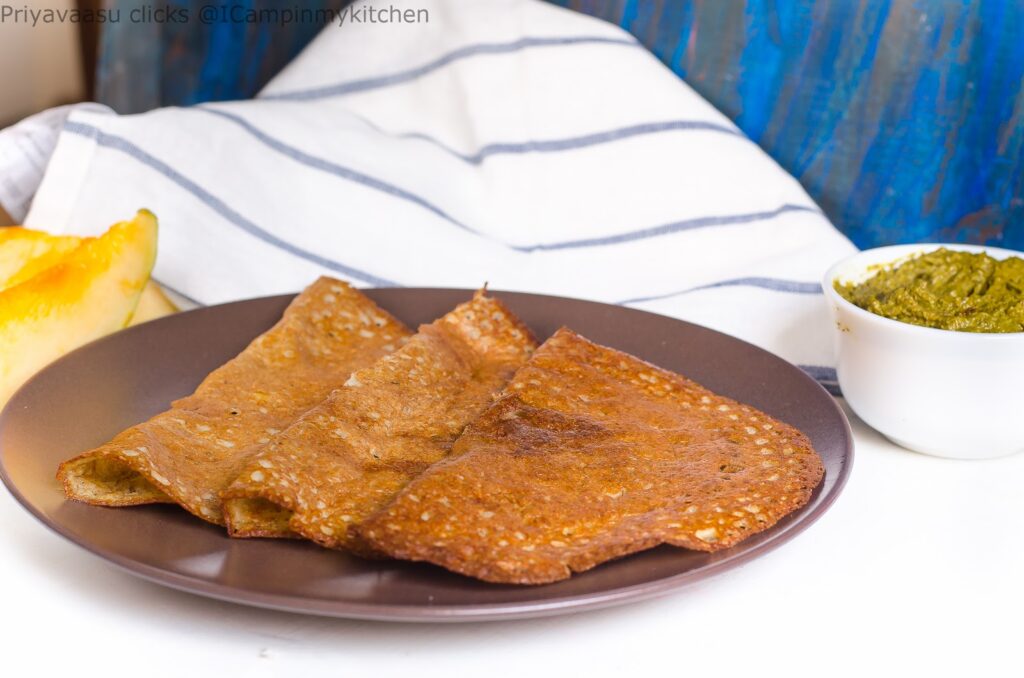 Ingredients
½ cup split urad dal with skin (optional)
2 tablespoon chana dal (optional)
2 tablespoon Toor dal ( optional)
2 cups  chopped yellow pumpkin/ Gummidikaya
Handful of fresh coriander leaves
Wash and soak rice and dal together in water for 3 hours. 

Drain and grind them together to a fine batter. Remove the batter to a wide bowl. To the same mixer take chopped pumpkin, chilies, coriander and curry leaves. grind into a fine paste.  Add this to the batter and mix well.

I used my mixer to grind the batter. So I ground the rice and dal first then the vegetables.  If using grinder you can take the rice-daland the veggies together and grind it to a fine batter. 

Now let the ground batter sit for 30 minutes.

Before making dosa check the consistency of the batter, if very thick like idly batter add ½ cup of water, stir and make dosa.

Heat a pan/ tava for dosa.  The tava should be hot, when u splash water on the hot tava, it should make that sizzle sound.

Pour a ladle of batter in the center of the tava,  spread to make a circle. Dot the edges with gingery oil/ghee.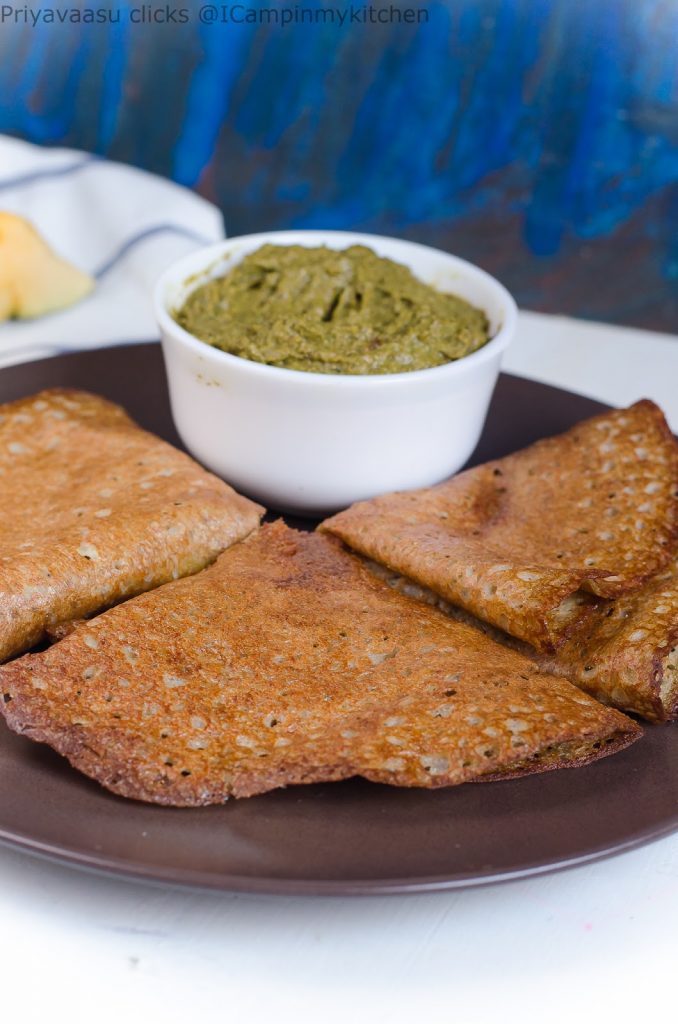 Let it cook for a minute or until the edges turn brown & crisp.  Flip and cook the other side for a minute.

Remove the dosa on a plate,  serve with chutney of your choice. I served with Fenugreek leaves chutney/menthi koora pachadi.