Today was totally hectic.I wasn't sure whether i would be doing this post. Thank God to Super Singer, all eyes are glued there and i m here waltzing with my post. Idlies have become a rarity in our house these days. Naturally,both my Kiddo's love dosa and hubby doesn't prefer idly/dosa much and I m totally into a No Rice regime, so Idly is a total No No!!!
When Srivalli announced Instant Idly/Dosa theme for BM#34, i really felt like making idly again. Had a big stash of Bulgur in the pantry, so thought of whipping up a quick idly with that.
Ingredients(Makes 8 Big Idlies)
2 tablespoon chopped Coriander leaves
Seasoning
½ teaspoon Cumin seeds/jeera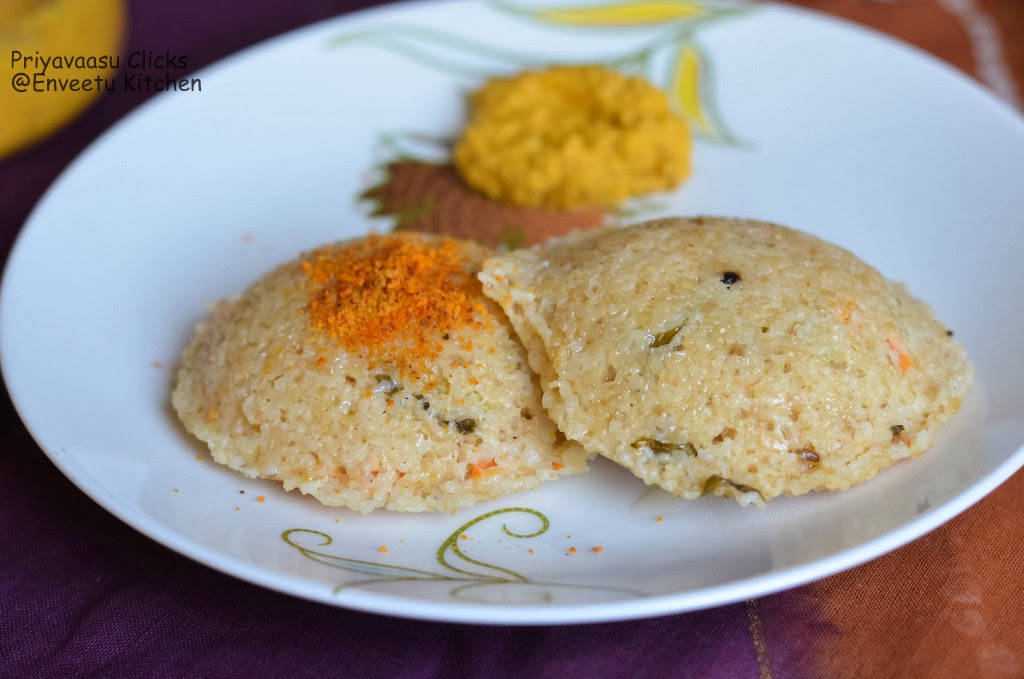 Method
Take Burghol/Bulgur in a wide bowl. Take the Seasoning ingredients in a mixer and grind it to a coarse powder.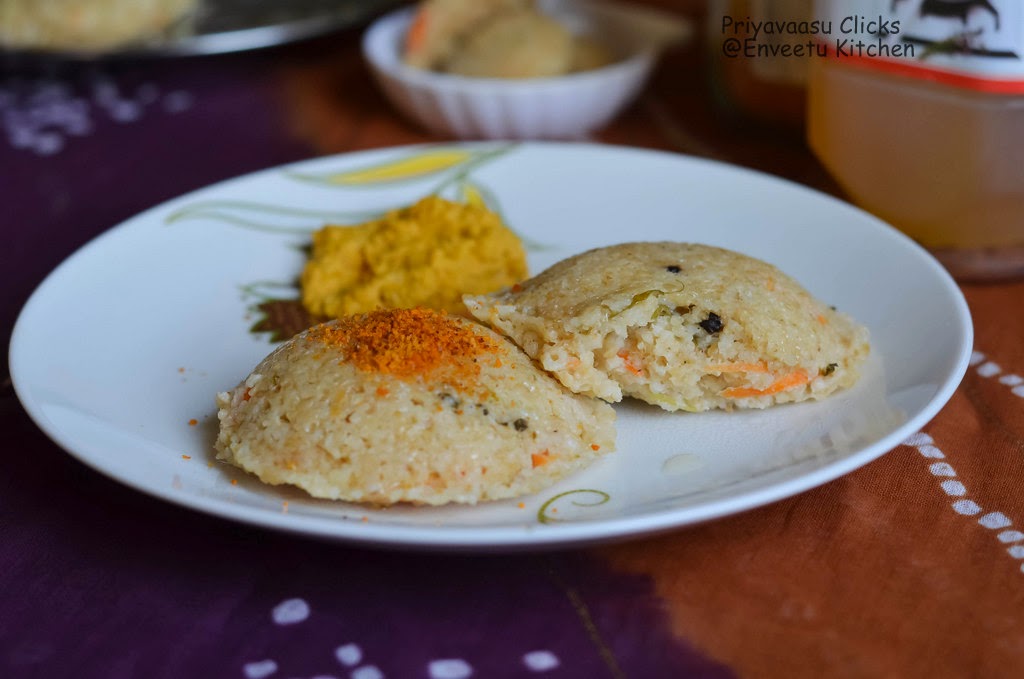 Add the coarse mixture to the bulgur/burghol. Add yogurt, buttermilk, grated carrot, coriander leaves and curry leaves and mix well. Let this mixture sit for 10 minutes.

Keep the idly plates greased with gingely oil. Just before steaming add baking soda and give it a brisk stir.
Pour a laddle full of batter in the idly plate and steam cook for 10 minutes. Serve Hot with Chutney/Gun Powder/Sambhar. I served it with gun powder and carrot chutney