When u have kids around, u got to know the instant version of anything!!!! Dinner Time yesterday evening, My Lil Angel came running to the kitchen, "Amma, amma, enna venum?", it means i should ask him "enna venum". I asked him "enna venum di chellam?", "mmmm, white dosai :)" came the reply. Aha idly/dosa batter got over!!! i said to him "amma will make poori for you, flower poori, aeroplane poori, star poori!!!" with my eyes wide open!!!!! The Reply "illai, white dosai". All my acting gone waste!!! Ok, i said wait go watch Tom and Jerry i will make Dosai for you. Thats the Story behind my Instant Dosa!!!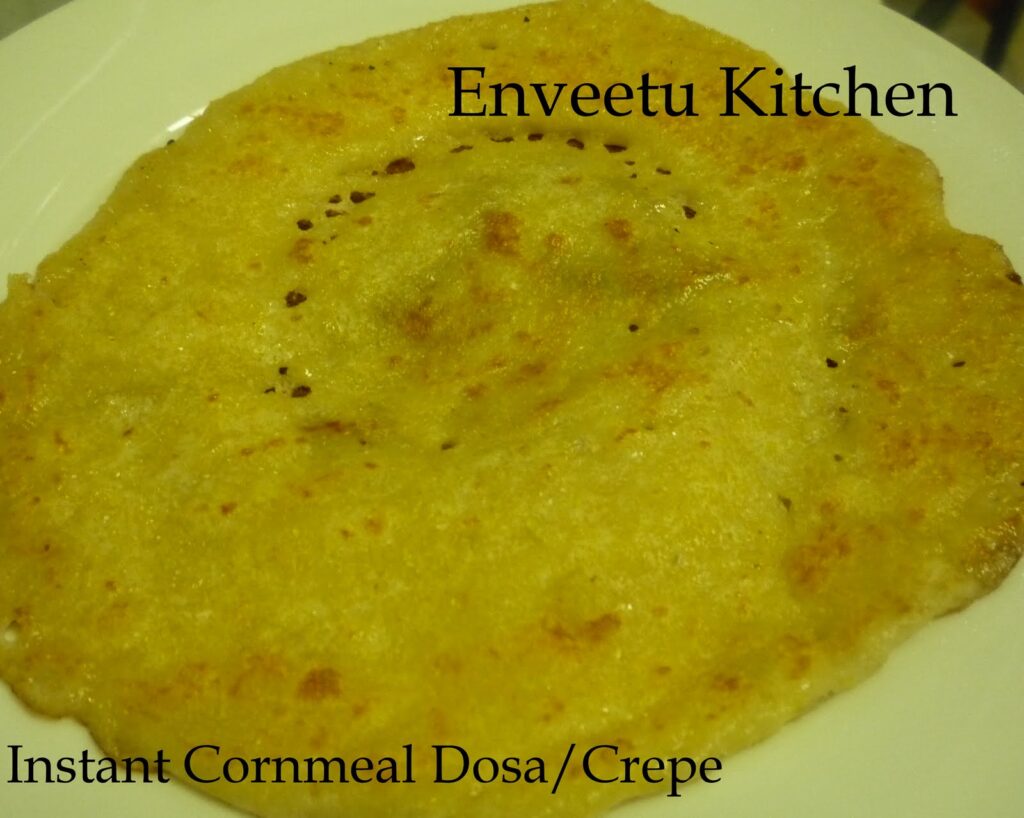 1/2 cup Cornmeal
1 tablespoon All Purpose flour
2 tablespoon Wheat flour
Eno Fruit Salt a pinch
1 cup Buttermilk
Salt to taste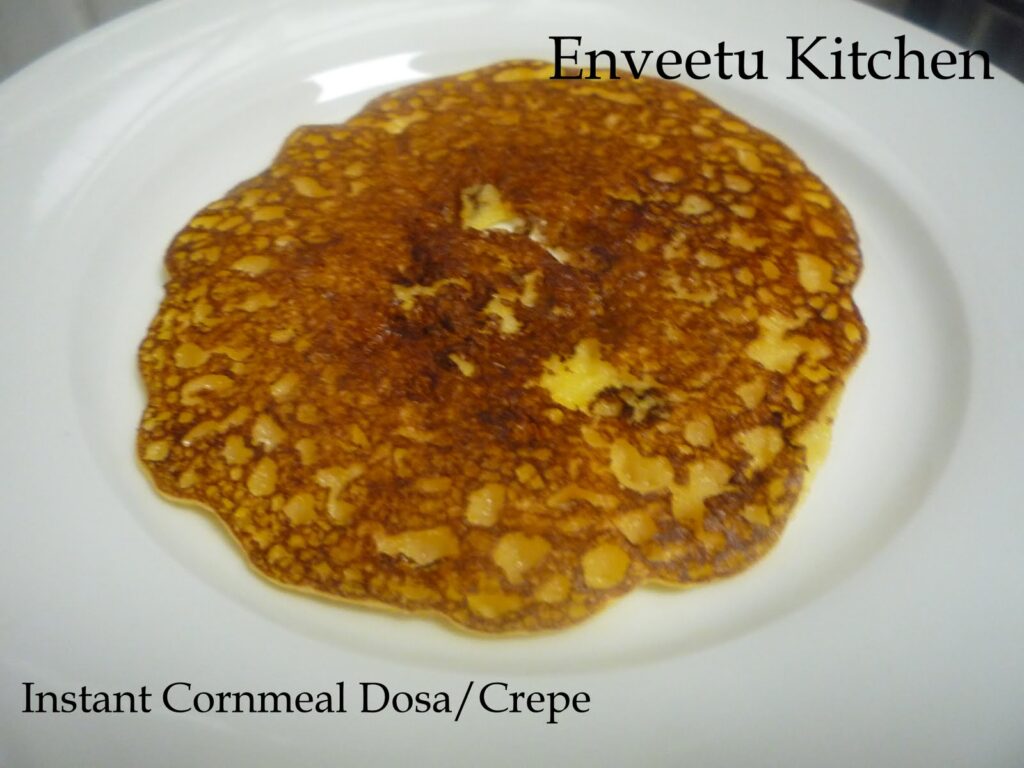 Method
Mix all the above said ingredients with buttermilk to pouring consistency.Heat the tava, pour half a laddle of the batter, spread a little, dont make it tooo thin!!!. Drizzle some ghee/oil on the sides,Cook both sides on a Low flame. Keep the flame low, or else u get black Dosas!!!! 🙂  If you enough time you can even add some shredded carrot to the batter.
Serve HOT with any Chutney, Mine vanished with some Thokku!!! Happy Tummy!!!! Happy Mummy!!!