Another potato recipe, yup i told you right, my kids can eat potatoes everyday. So, i try to make them a bit different, as much as possible. Today's recipe jodhpuri aloo, a recipe bookmarked from Pj's blog, love the addition of fennel and sesame in the recipe. The taste of fennel in every bite adds up a different flavor to the potatoes, not to forget the taste of amchur. A spicy, tangy potatoes that goes well with any rice dish.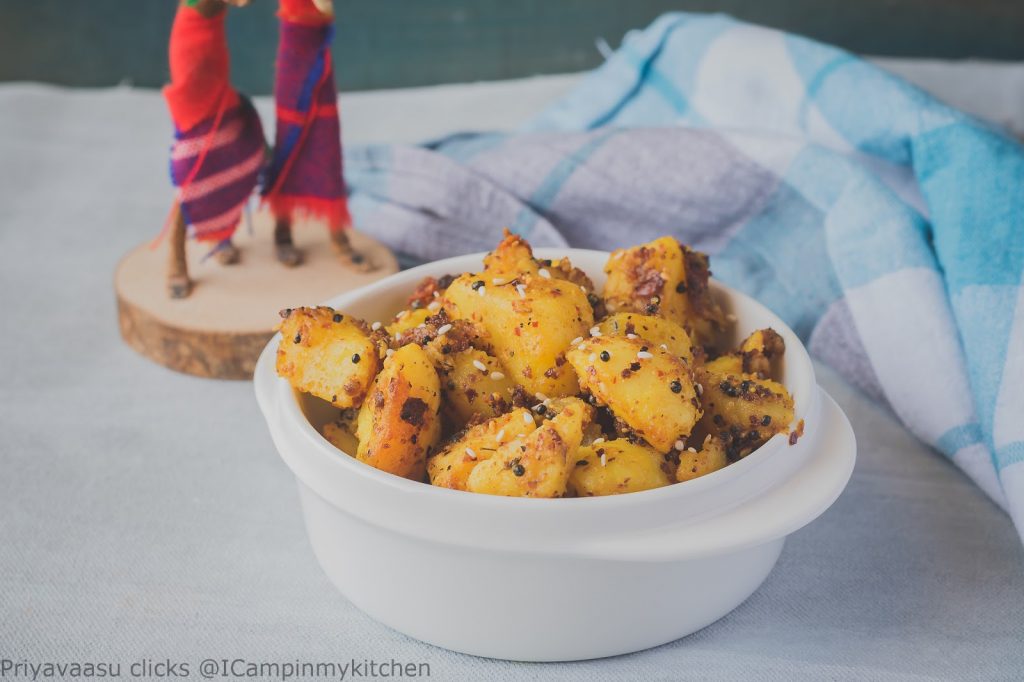 Ingredients
300 grams of baby potatoes
¼ teaspoon red chili powder
¼ teaspoon coriander powder
¼ teaspoon amchur powder
2 pinches of turmeric powder


Tempering
1 tablespoon oil
¼ teaspoon mustard seeds
¼ teaspoon cumin seeds
¼ teaspoon fennel seeds
2 pinches of white sesame seeds
2 pinches of asafoetida
4-5 curry leaves, torn into pieces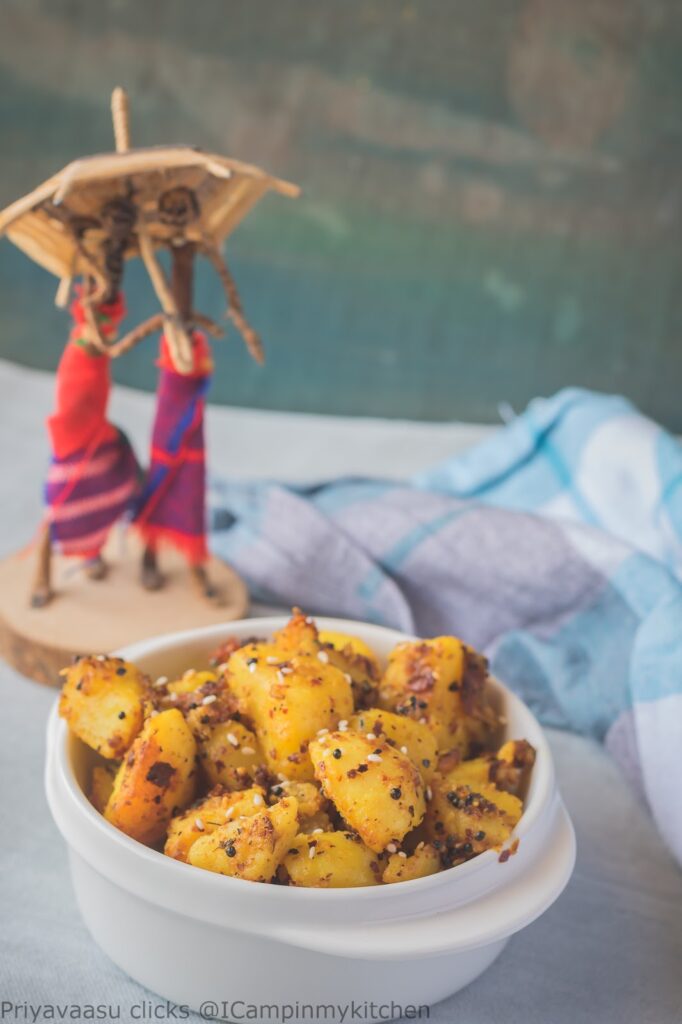 Method
Wash the potates well and cook them until soft, i prefer the stove top method. Once the potates are cooked, peel them. If the size is too big, quarter them. My potateos were a bit big, so i had to quarter them.

Prick the potatoes randomly with a fork, this help in better absorption of flavors into the potatoes. Once the potatoes are ready, get the tempering ingredients ready.

Heat oil in a pan, once it is hot, splutter mustard seeds, crackle cumin, add fennel, curry leaves, asafoetida. You need to keep the flame simmer and do this, as there is a chance of burning. Next add sesame seeds , followed by all the dry masalas rd chili powder, coriander powder, amchur powder, turmeric powder. Now immediately add the poatotes to this and saute for the masalas to coat them well.
Keep the flame simmer and let it flavors mingle well. let this be on flame for 8-10 minutes. Remove them from flame, garnish with fresh coriander leaves and serve.