Kancheepuram Idly, though i have heard about this tiffen, but never tasted it in my life, until i made it recently. Idly batter seasoned with pepper and cumin and steamed in big plates and cut into wedges for serving. The seasoning makes it a bit different from the regular idly. 
I tried this recipe from Mallika Badrinath book of Tiffen varieties.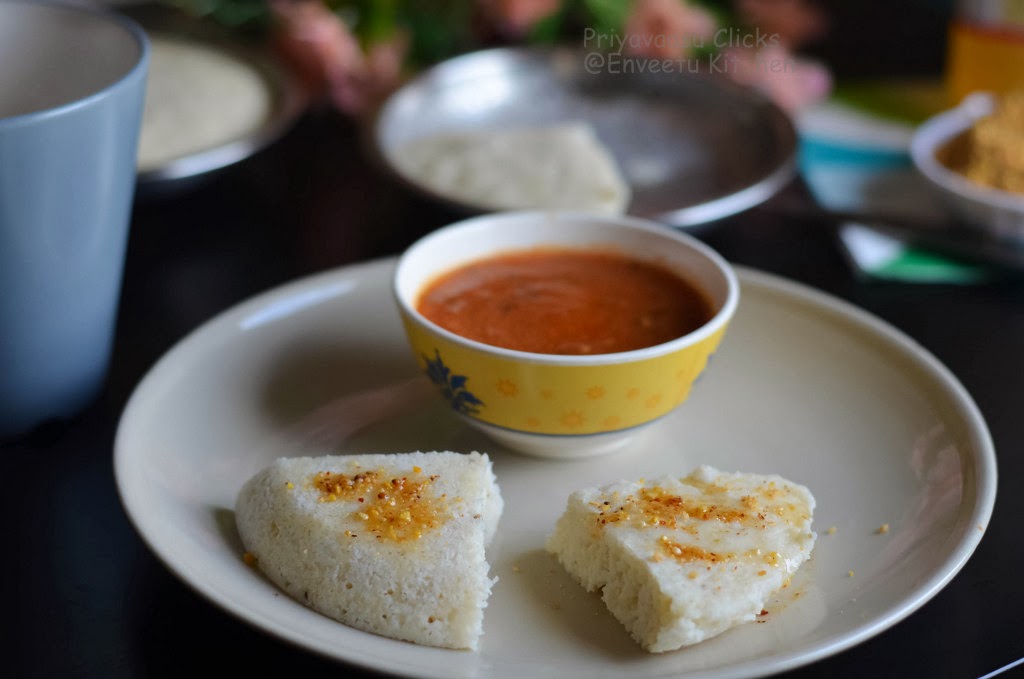 Made them for Weekend morning breakfast, though kuttu was a bit hesistant to try at first, then he loved the shape of it and enjoyed dunking it in sambhar. . Sending it straight to Cooking from Cookbook challenge, started by +Srivalli Jetti .


Ingredients
2 cups raw rice/pachai arisi
2 cups of dehusked black gram/ulutham paruppu
Seasoning
4 teaspoon of melted ghee
5 tablespoon of gingely oil
2 teaspoon of peppercorns, crushed
2 teaspoon cumin, crushed
Soak rice and dal together for 2-3 hours. Grind till coarse rawa consistency. The batter should be thick, so try not to use any water at all. I didn't use any water at all. If at all you mixie get stuck use ¼ cup of water to get the batter done. Do not add any washed water to the batter(water after washing the mixie/grinder).

Let this sit on the kitchen counter for 8-10 hours to ferment. If you live in a cold climate, then leave it in the Oven, with the lights on. The vessel should be large enough to accommodate the rising batter, or else you will left with a messy oven/kitchen top in the morning.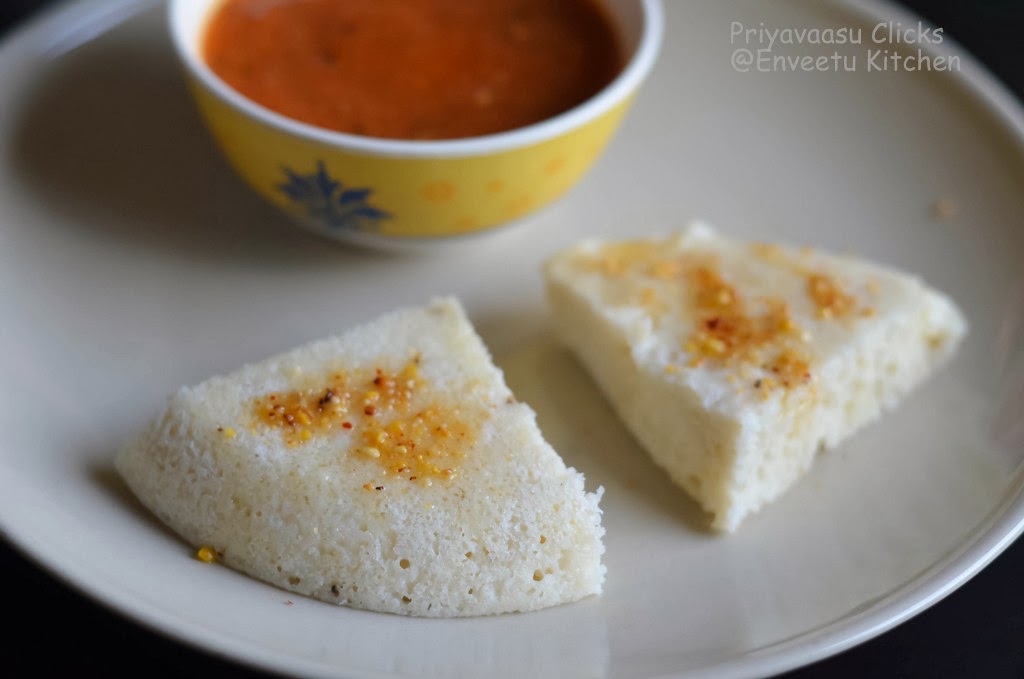 Next day, before steaming the idly, add salt and all of the seasoning ingredients one by one. Lastly add baking soda, give it a brisk stir.

Pour 2 to 3 laddles of batter in big cooker plates and steam cook for 15-20 minutes. The steaming time depends on how much batter you are steaming at a time. I used my 6-inch dinner plates and my pressure cooker for steaming, it took around 15 minutes for steaming.
Once done, remove it from the steamer. Let it cool for 5 minutes. Cut them into wedges and serve it hot with Sambhar/Chutney of your choice. I served them with Tomato Chutney and Idly milagai podi.