T
oda
y
we are visiting bangladesh for breakfas
t
for
t
he combo Luchi and Cholar Dal.
t
his combination is ver
y
popular in Orissa and bengali cuisine too. the difference between luchi and poori is
,
Luchi is traditionall
y
made using All purpose flour, whereas our poori is made using wheat flour and also luchi dough is kneaded using ghee.
I made these delicious combo for our breakfast las
t
week and enjoyed i
t
thoroughly.
Ingredients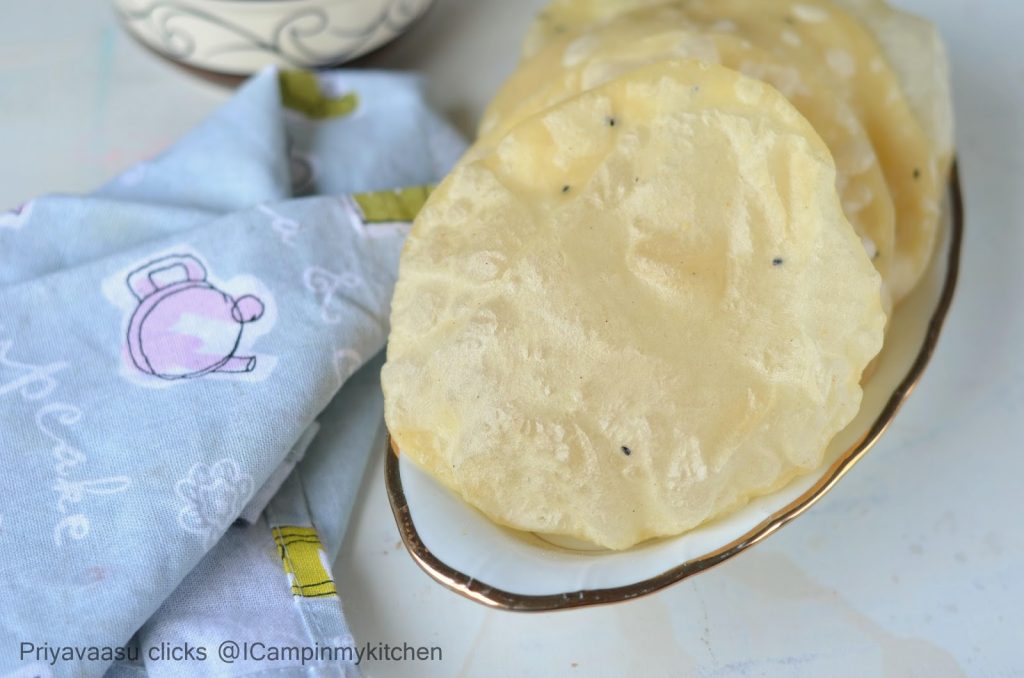 Method
Take flour, sugar and salt along with nigella seeds in a bowl. Mix well. Add ghee to this flour mix and incorporate well with the dry mix.

Now slowly add warm water to this mix 2 tbsp at a time. Knead well to make a soft dough. Let the dough sit for 10 minutes,

Divide the dough into 8-10 equal balls. Dust the rolling surface with flour, roll out he balls ino thin discs. Keep the discs covered with a kitchen towel.

Heat oil for deep frying, when it is hot enough, deep fry one disc at a time. To get a fluffy luchi, after dropping the disc into oil, press one side of the luchi, so it puffs up well. once it does, flip it carefully to the plate minute, remove the luchi using a slotted spoon, drain the excess oil and keep it on a plate lined with kitchen towel.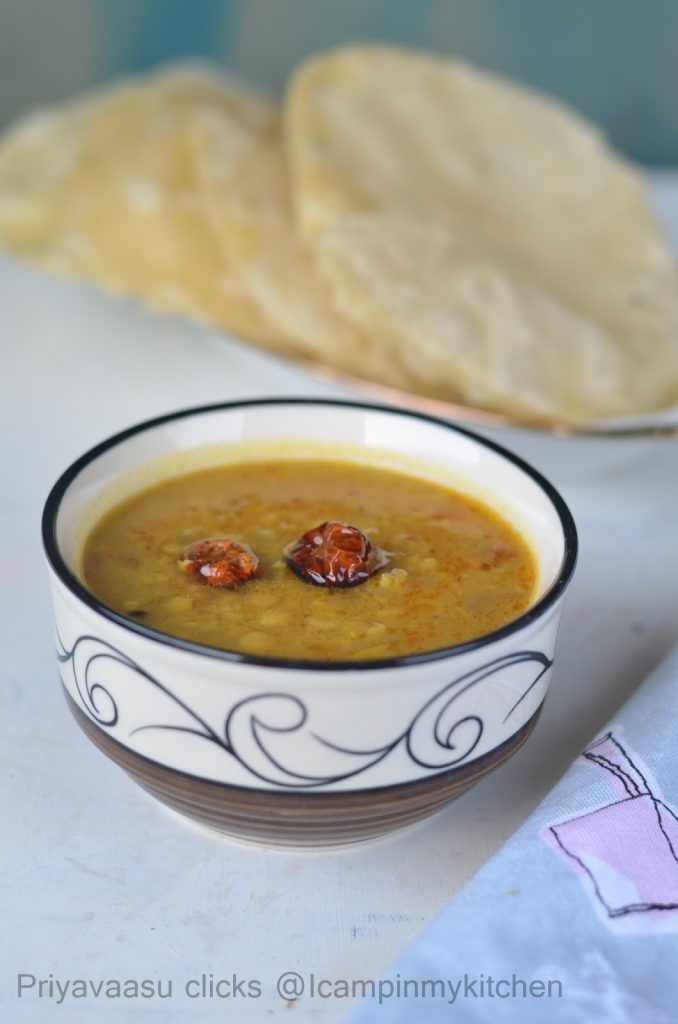 Repeat the same with rest of the rolled out luchi's and serve them hot with Cholar dal