Another interesting recipe to spice up your movie night. Roasted almonds with lilttle of spice and little of sweet. This recipe has been in my 'to-do' folder for quite a long time. Both my kiddos love almonds, they will gobble a handful as they come and go in the kitchen and eventually my almond stash will get over in a week of buying.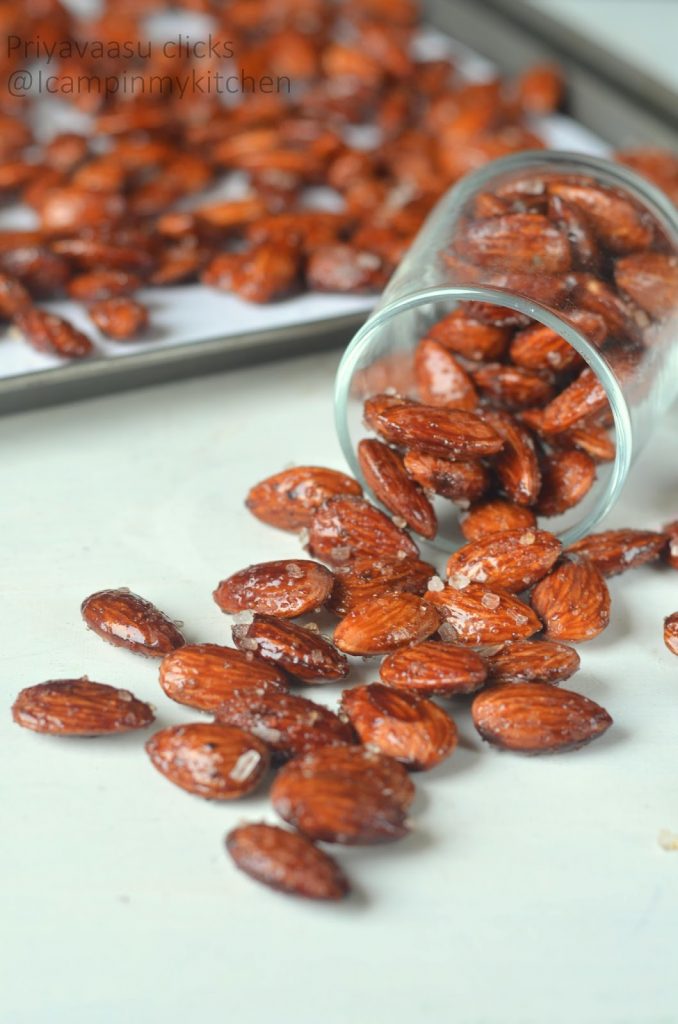 When i wanted to do this recipe for the BM, i literally hid some away from my kids. It is a pr
etty easy recipe and will be a definite hit at parties. Apart from being a hit, it is also healthy to snack on nuts than on any other junk. The spice level can be increased or decreased or you can totally experiment with other spices, like cardamom, nutmeg or cinnamon. I have kept it simple with chili powder, salt and sugar. Try and let me know your favorite spice.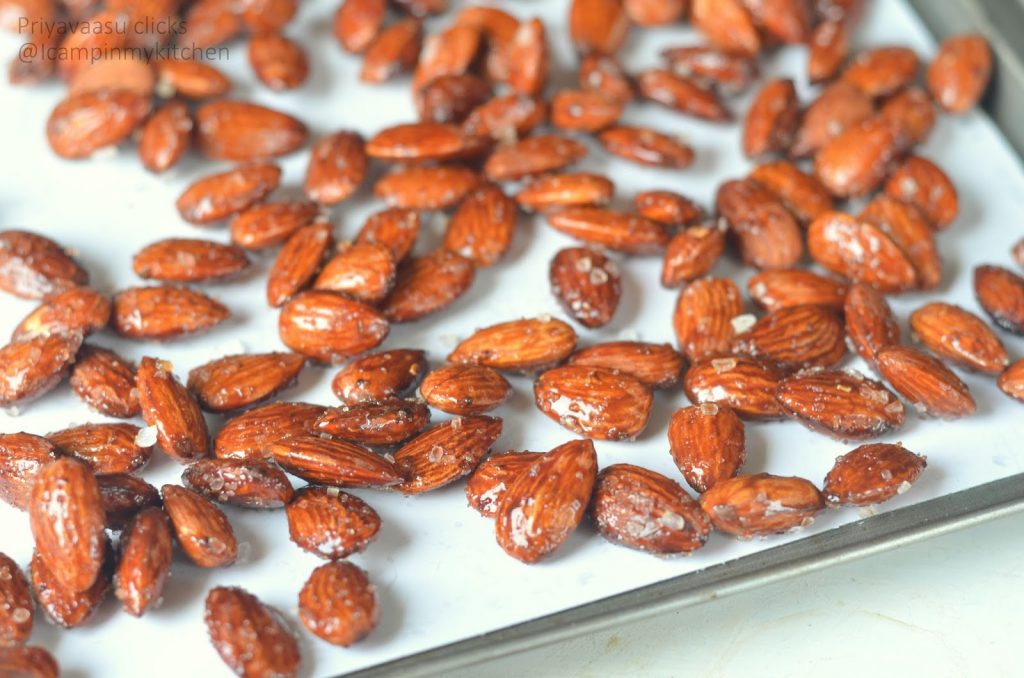 ½ teaspoon red chili powder
½ teaspoon sea salt flakes
Line a large cookie sheet with parchment. Keep the almonds in the centre of the tray.

In a small skillet, heat honey until it turns a bit runny, takes about a minute. Take it off the stove, add butter and chili powder to it and give a quick stir for it to mix well.

Pour this honey mixture over the almonds, using 2 spoons mix the almonds and honey well together. Once mixed well,spread them well on the baking tray, for even baking.
Preheat the oven to 200C and bake the almonds for 12-15 minutes, taking them out once and tossing them well for a crunchy bake.

Once done, remove it from the oven. In a large bowl, add sugar and salt take the almonds into the bowl, toss well for the sugar & salt to coat the almonds well.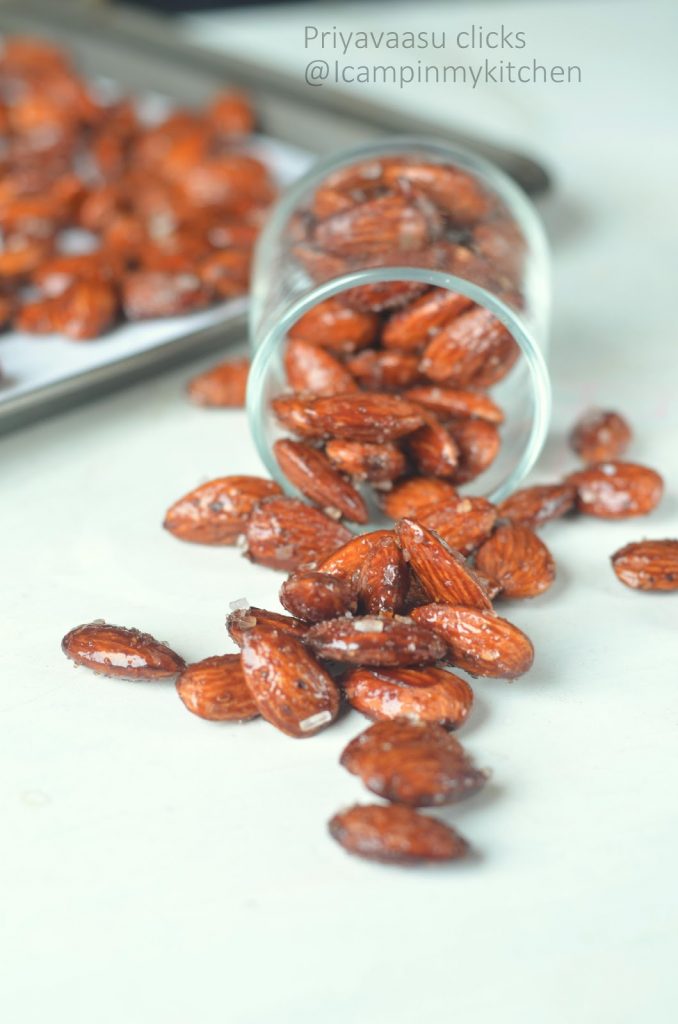 Transfer the almonds to the tray again and spread well for it to cool down. Once cooled, store them in air-tight containers, if you have any leftovers!!!