No, i have not changed into a Vegan. But, i m loving this experiment with vegan smoothies. All these days, i have used either yogurt or milk to make smoothies. Then came the gyan of tender coconut water, i so love that refreshing taste. Now next, water along with fruits, make it so rich and yummy, you never miss milk in that.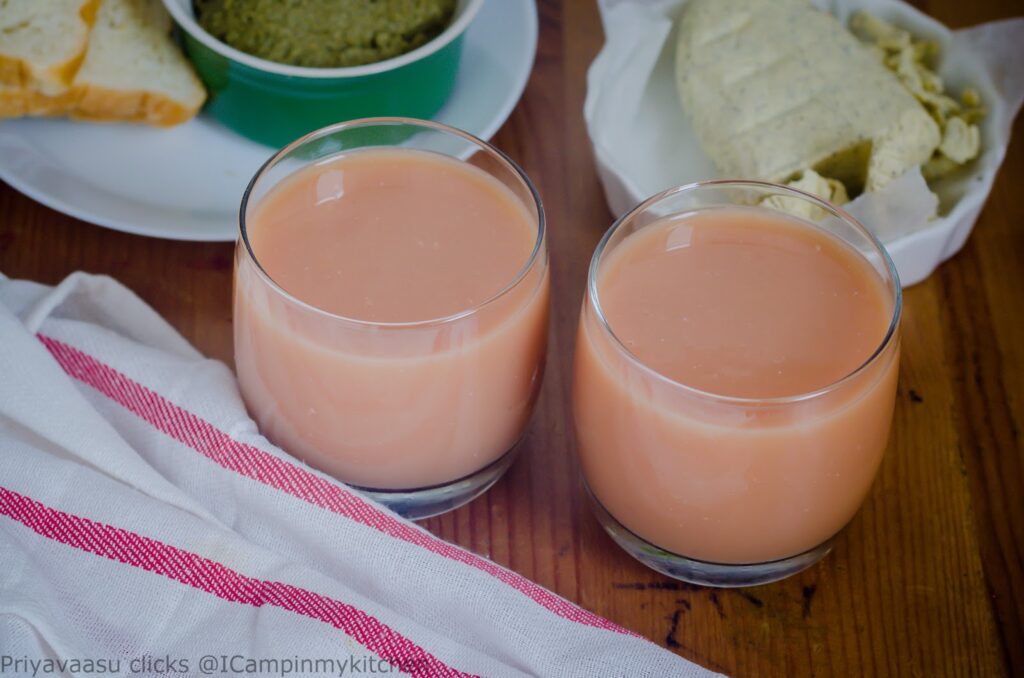 Today's smoothie is an inspiration from another recipe, which i came across recently. I don't remember the source, but i vaguely remembered the ingredients.
While making this mocktail, I first added just ¼ cup of orange juice, couldn't taste any traces of orange, then i emptied the whole cup. Let the drink rest for 5-10 minutes for the flavors to mingle before serving. It is thick delicious, keeps you filling, goodness of fruits, zero sugar, everything healthy served in a glass.
Ingredients
1 sindri Mango, cut into chunks (Fresh mango, cut into chunks and frozen)
1 pomegranate arils/pearls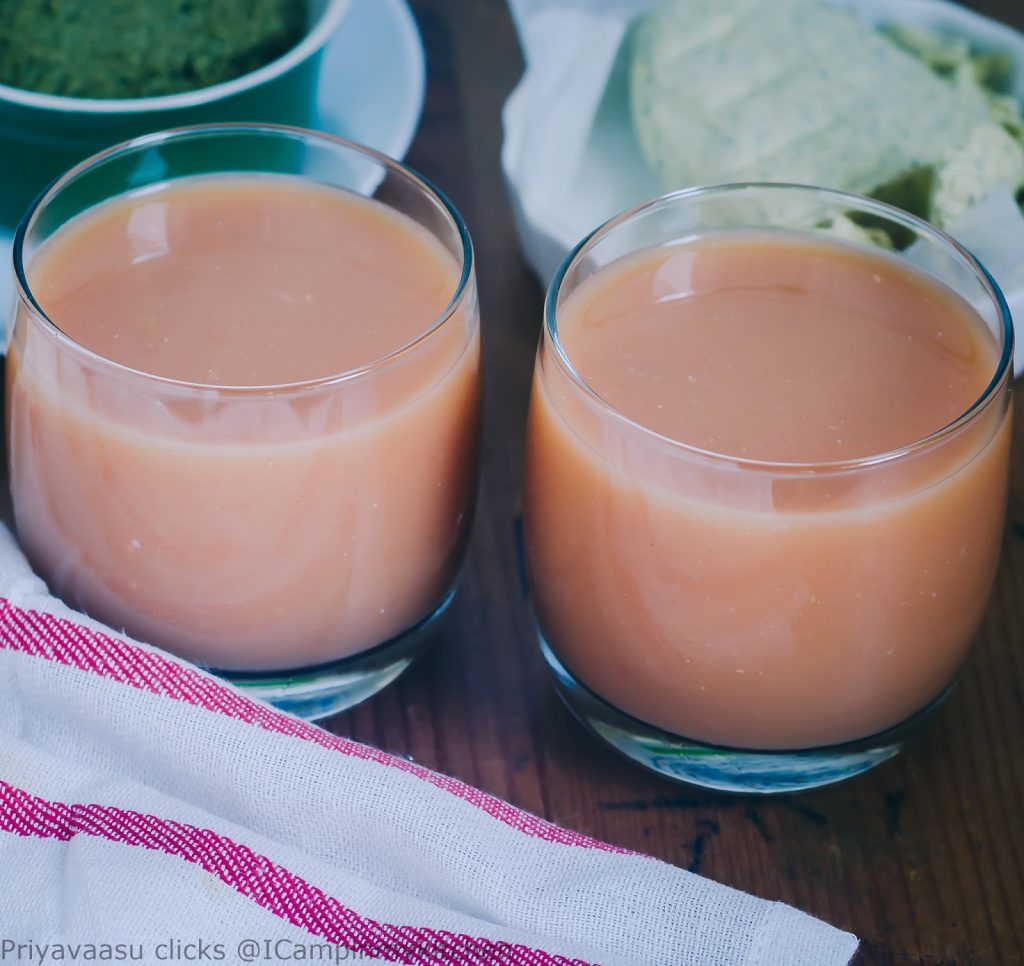 Method
Take pomegranate pearls/arils in a blender jar, add ¼ cup of water and blitz. Do not grind/blend continuously. Blitz it 4 or 5 times. Strain the juice and discard the seeds.

Take mango chunks in the same blender jar, add ¼ cup of water and blend smooth. To this add fresh pomegranate juice and orange juice and blend again,

Pour in glasses and serve. This smoothie can be refrigerated and served even after 4 or 5 hours. It stays amazingly fresh and delicious.

Frozen mango helps it getting the smooth rich and creamy. If having fresh mango, try to freeze the pulp for at-least 3-4 hours and then blend.