Life is too hectic on a Working Day, that too if you need to pack 3 lunchboxes(including Breakfast!!!!!!!!!!) :)))). I need to pack for my Hubby, Brother and My Little Boss. Preparing Lunchbox Menu is a tough task. Quick Recipes comes handy in these times.
Minty Peas Rice is a Quick Recipe. It takes hardly 15-20 minutes to make it.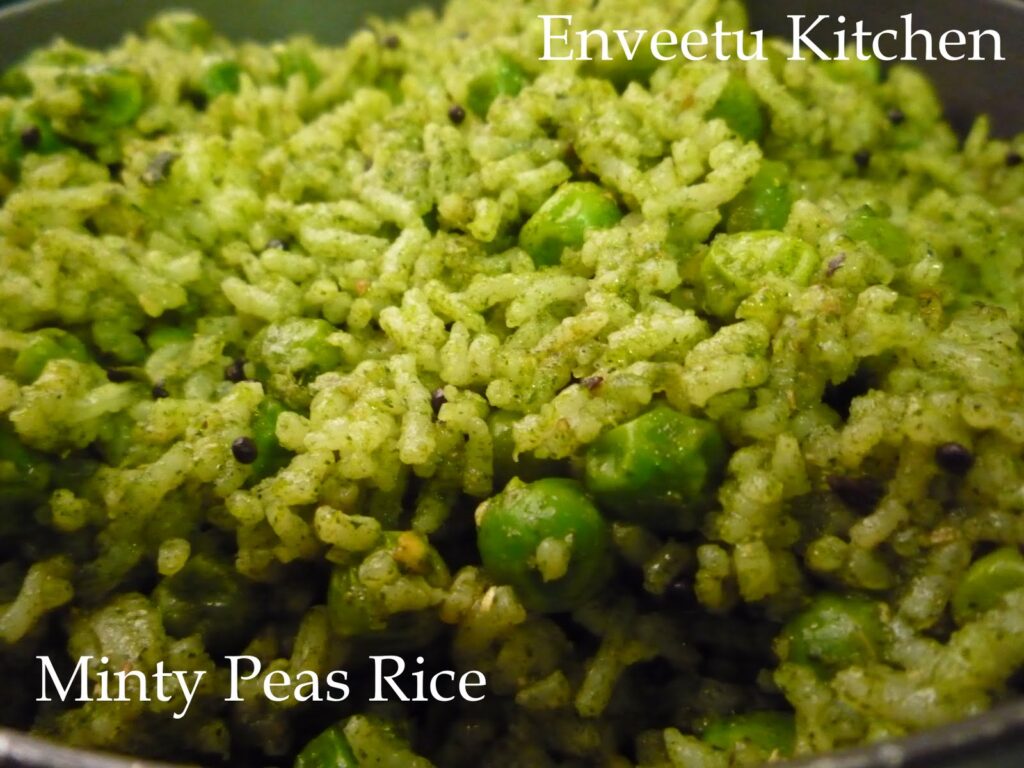 Cooked Rice : 3 cups
Mint leaves : 1 bunch
Fresh/Frozed peas – 1 cup
Ginger-Garlic Paste – 1 teaspoon
Coriander powder – ½ teaspoon
Green Chillies – 2 or 3 nos
Salt to taste
oil – 2 teaspoon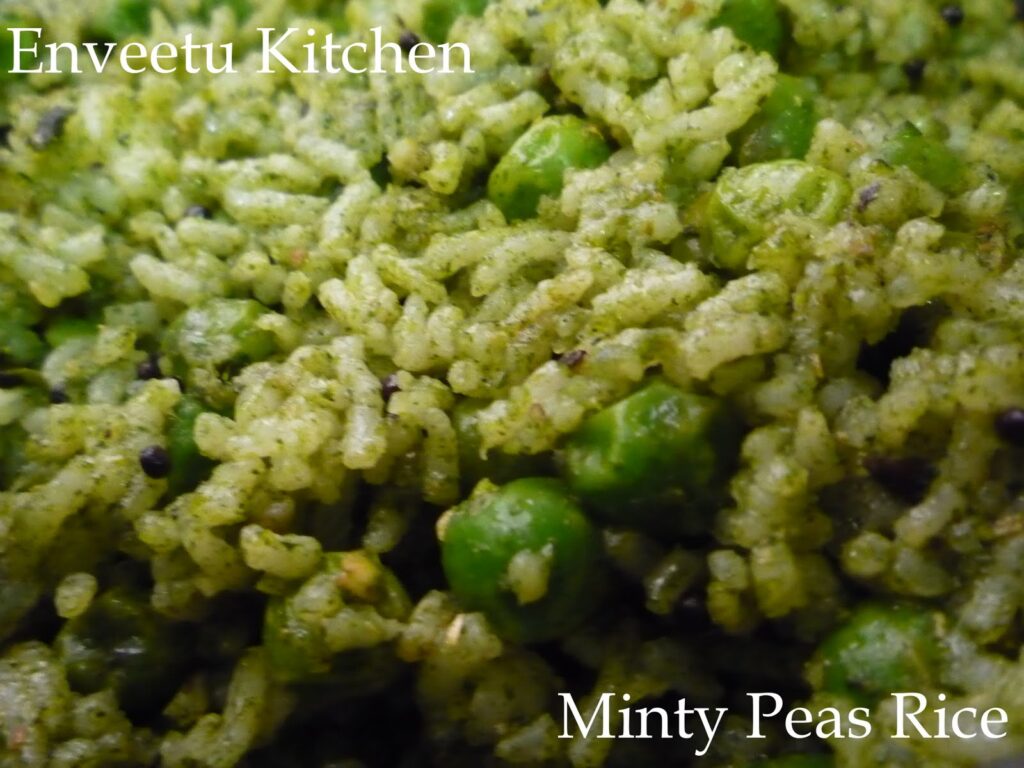 Method
Wash the Mint Leaves, Grind Mint leaves and Green Chillies to a fine paste. Heat oil in a Kadai, Splutter Mustard/Cumin seeds, Add Ginger-Garlic Paste, Add Mint Paste and saute for 3 minutes or until the rawness of mint disappears. Add Peas and salt and cook in a low flame for 5 minutes. If the mixture becomes too dry, add lil water. Take it off the flame.
.
Let it cool for a nminute or two. Mix with cooked rice and serve/Pack. Vanishes just like that when combined with Potato Chips/Fry
Serving This Rice to MLLA-20 hosted by Rachel of THE CRISPY COOK, Event Started by Susan of The Well Seasoned Cook