After a long lull i m back with BM team. For the first week i will be posting Party Food for Kid's. Kids are already picky eaters and when it comes to party, they love have fun and the food must be something that doesn't disturb their fun. If you take kuttu, he loves something that doesn't look messy while eating. So keeping him in mind, i made these Moong Croquettes. It is easy to pick and eat, absolutely no mess and a tad bit healthy too!!!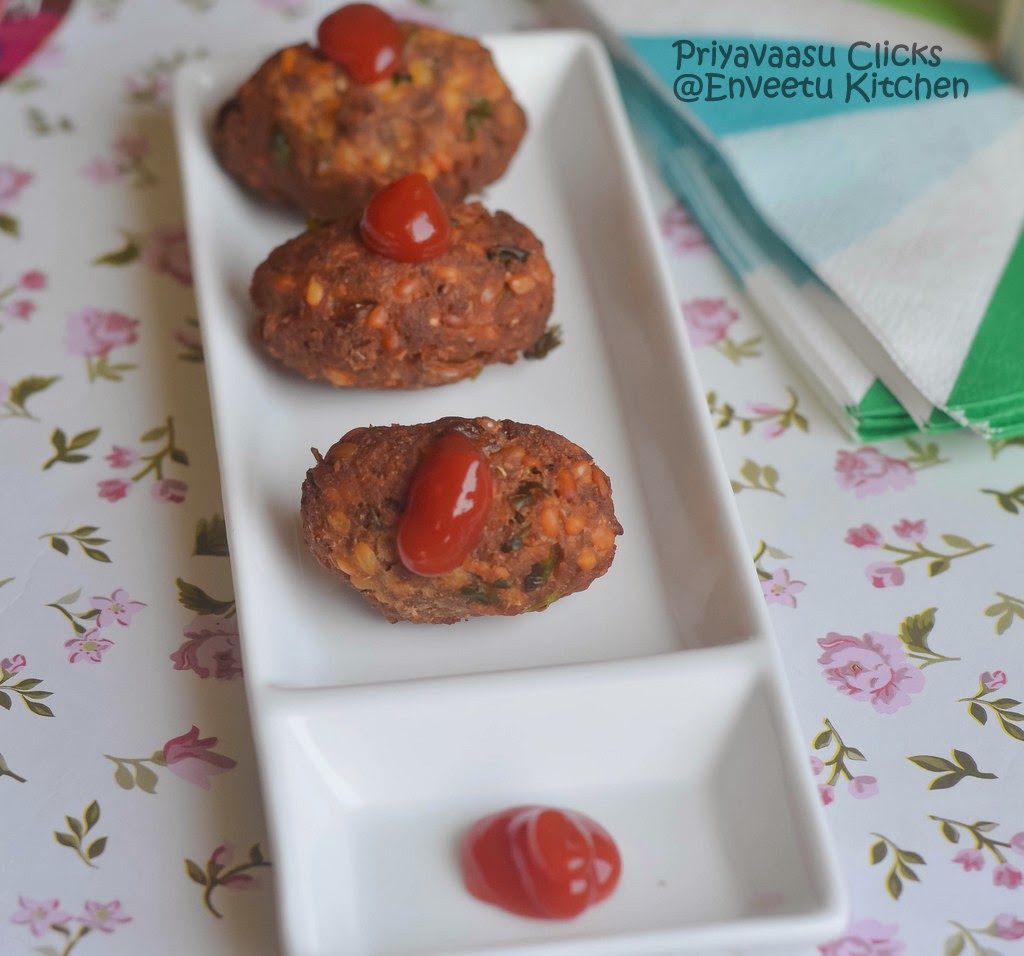 Feel free to add some shredded veggies to this croquettes to make it more healthy. If you are worried about deep-frying, go ahead, make them as patty and Pan-fry them.


Ingredients
¼ Cup Moong Dal/Payatham Paruppu
4 Slices of Bread (i used Brown Bread)
1 teaspoon of Shredded Ginger
1 clove of Garlic, shredded
¼ teaspoon red chili powder
½ teaspoon coriander powder
1 tablespoon of Gram flour/Besan
1 tablespoon of Corn flour
2 sprigs of coriander leaves
Method
Soak Moong dal in water for 2 hours or Overnight. I left it Overnight, since i was planning to do for Kuttu's Snack Box the next day morning.

Drain the excess water completely from the soaked dal. I left it in a colander for 15 minutes. Take the drained Dal in a Large Bowl.
Add Chopped onions, curry leaves, fresh coriander, ginger and garlic. Now dip the bread slices in a bowl of water, squeeze the excess water out of it and add it to the bowl.

Add Gram flour,Corn Flour, salt, red chili powder and coriander powder to this. Mix well and start forming a dough.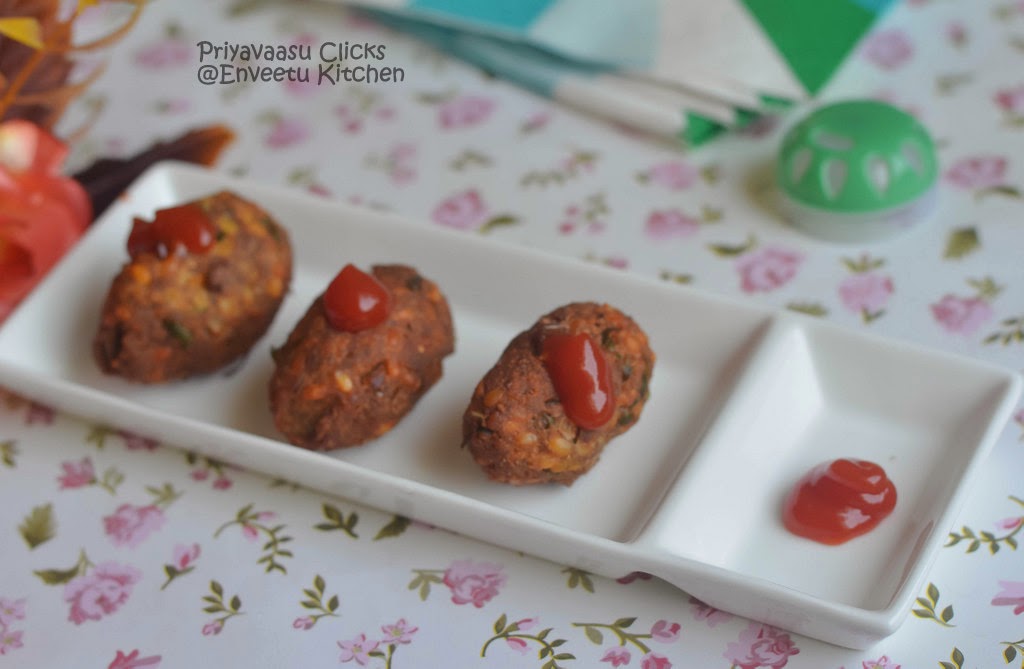 Pinch small balls out of the dough and shape them into oval shaped croquettes. You will get about a dozen croquettes. refrigerate them for 10 minutes or until you want them to be deep-fried.

Heat oil in a pan, when it is hot enough, add ¾ croquettes to hot oil and fry them until crisp.

Serve Hot with some Ketchup/Mint Chutney on the side.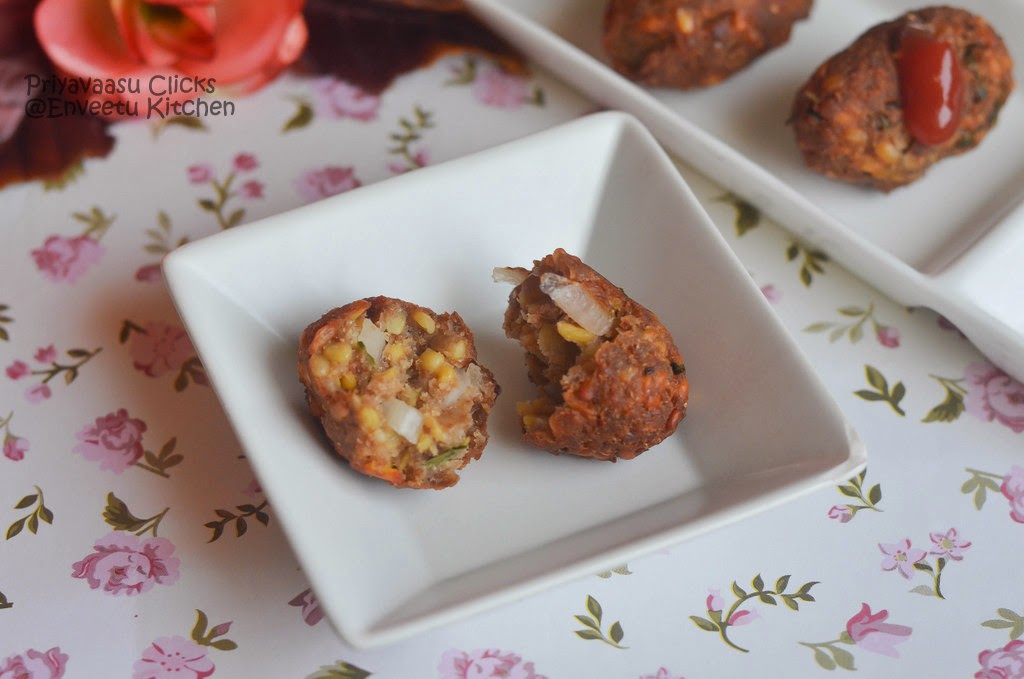 Sending these to Kids Delight - Potluck Party, Event by Srivalli.