The dosa varieties available these days are innumerable. There is a restaurant here called Dosa plaza, where there is dosa of every flavor, some even unimaginable. This noodles dosa is a hit with my elder one. We tasted this in a chat center, where they beautifully cut the dosa into 5-6 rolls and served it on a plate like a flower.
From that time on, this dosa is on menu at home, i make it during weekends or during holidays, as it needs some prep work like making the sauce and prepping the noodles, which is a bit of work for me during weekdays.
I have used my pizza sauce for the dosa, you can also use schezwan sauce, it will add a nice kick to the dosa. My lil one calls this dozza (dosa + pizza) as i use pizza sauce. Whatever be the name, the recipe is a hit at home, do try and let me know how your kids like it!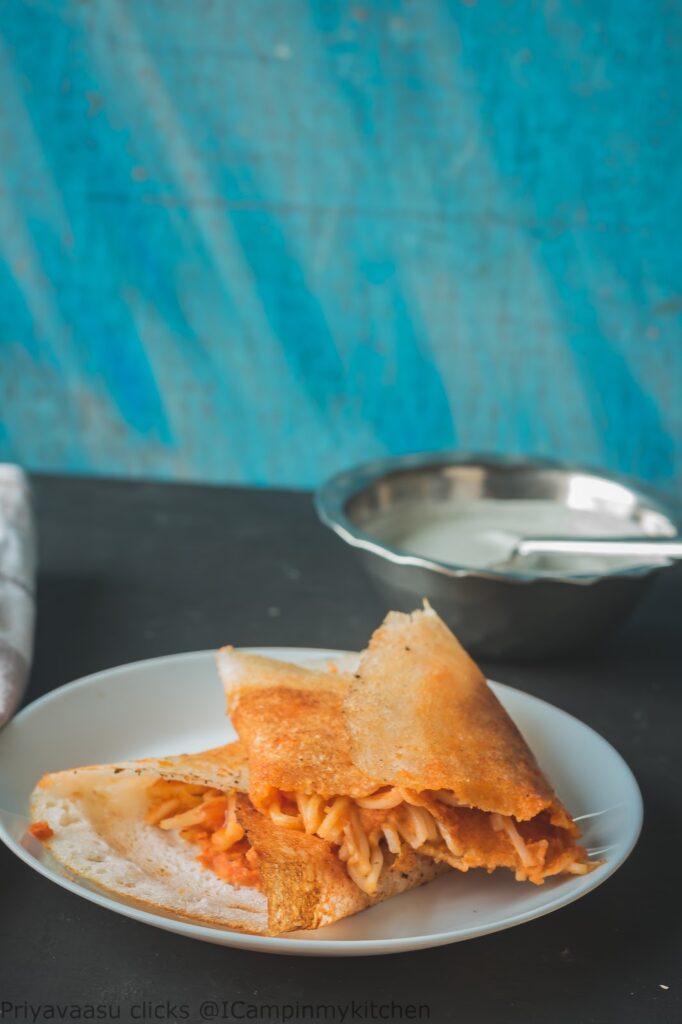 Idli batter as required for 4 dosas
½ a pack of ching's noodles


Cook noodles according to package instructions. I usually add noodles to boiling water, let it sit on the stove for 5 minutes, take it off the stove and keep it covered for another 5 minutes. Then drain and add oil to the noodles, to keep it mess-free. Keep aside until use. Portion the noodles for 4-5 dosas.

Now keep all the ingredients ready by the side, pizza sauce, noodles and dosa batter. Heat the tava in a medium flame, this is important, too low the dosa will not cook and will become soggy, if too hot, it will burn. So keep the flame medium.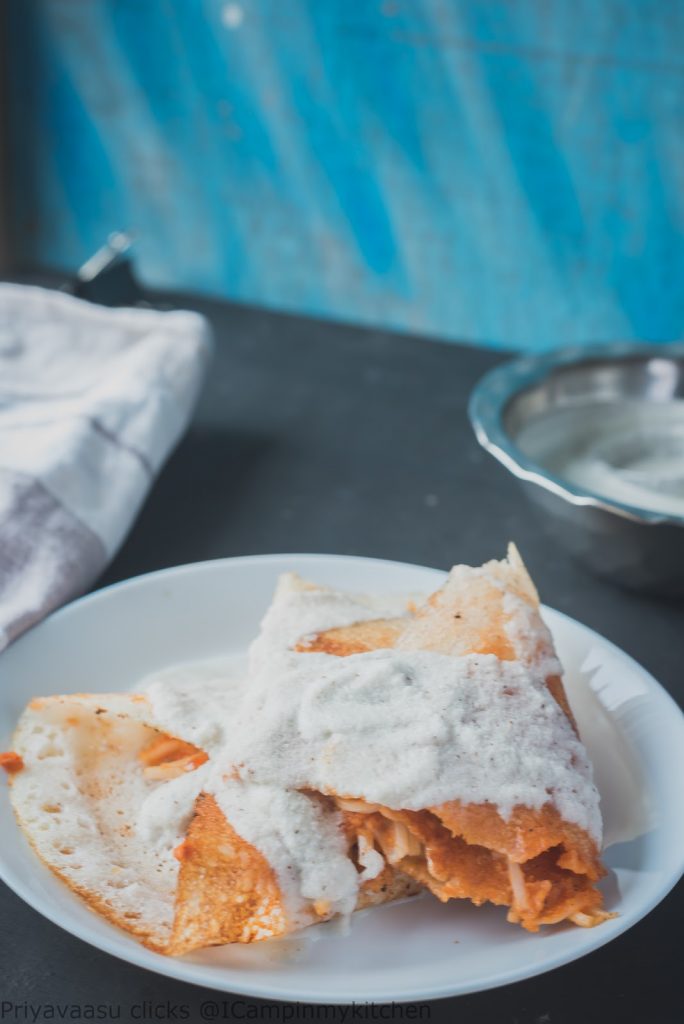 Pour a ladleful of batter, spread it with the back of the ladle, to cover the tava. Dot the edges with ghee/oil. Now add 2-3 tablespoon of pizza sauce in the middle, add a portion of noodles on top of the pizza sauce, using a fork, mix and spread to cover the dosa.

Now slowly remove the edges of the dosa, carefully fold the dosa on either side to the middle. Remove it on to a serving plate. Serve it warm, straight from the tava, with a runny coconut chutney.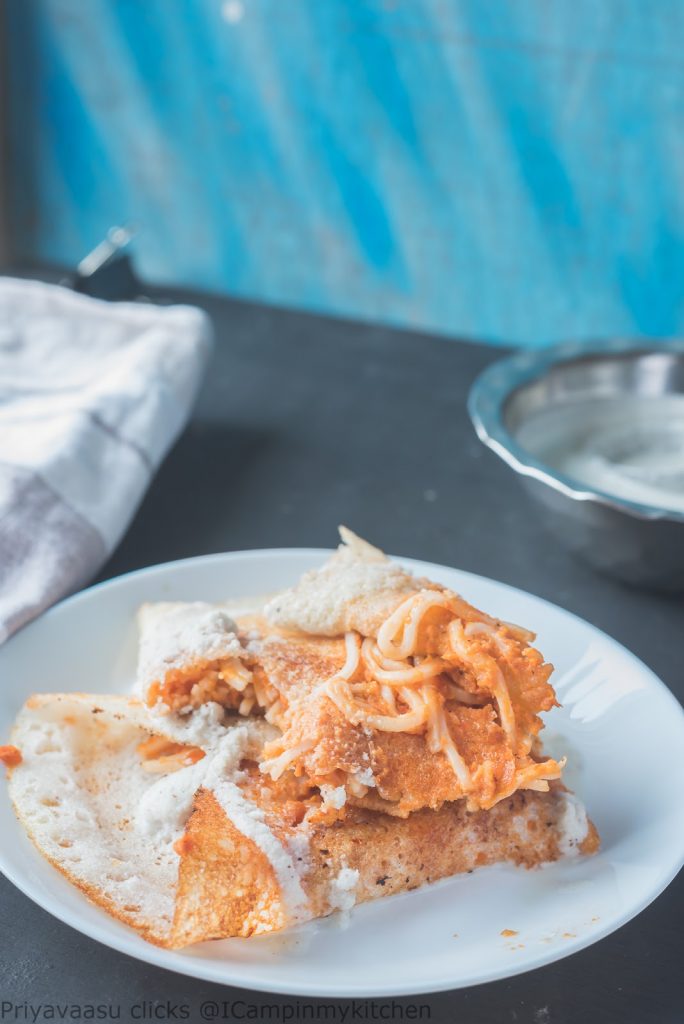 Keep the flame medium, if not either the dosa will become soggy or will burn.

Do not add more noodles/stuffing, the dosa might split while removing, been there, done that, so don't add more than 3-4 tablespoon of noodles.

Enjoy it hot straight from the tava, if rested, it becomes soggy.
Day 14